Suspects In String Of Local Burglaries Hit Greenwood Park For A Second Time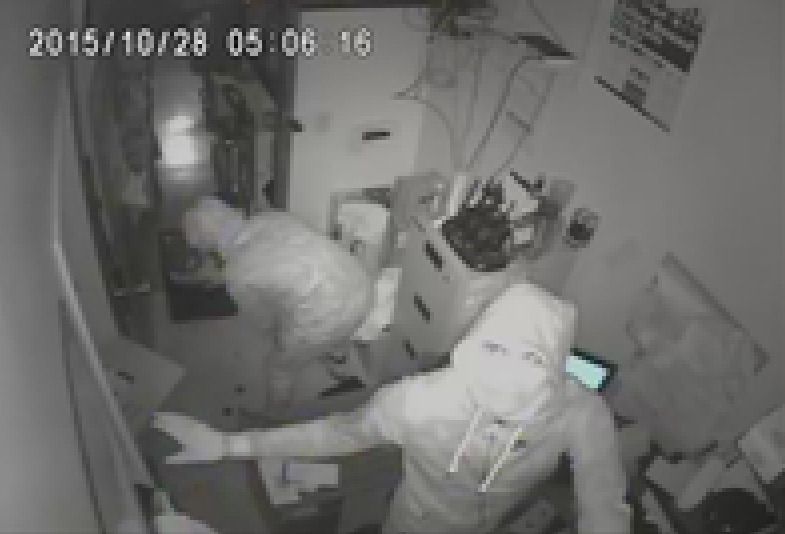 Police continue to search for two men in connection to a series of late-night restaurant burglaries in our area that have resulted in the theft of now nearly $90,000.
On September 22, we reported that three burglaries took place in our area, including Cafe Dada (57 7th Avenue), Bar Toto (411 11th Street), and Greenwood Park (555 7th Avenue).
On October 23, we reported that a burglary took place at Brooklyn Crab (24 Reed Street, next to Fairway) in Red Hook.

Police believe the suspects may be connected to a fifth incident that occurred last week. On Wednesday, October 28 at 2am, police say two men entered Greenwood Park (555 7th Avenue) and removed the safe, which contained approximately $20,000.
This is the second incident reported at Greenwood Park during this string of burglaries. On Saturday, August 22, cops say the thieves took a safe with about $24,450 out of the bar and restaurant.
Anyone with information about these incidents is asked to call the NYPD's Crime Stoppers hotline at 800-577-TIPS. The public can also submit their tips by logging onto the Crime Stoppers website or by texting their tips to 274637 (CRIMES) and then entering TIP577.