Surveillance Footage Of Suspect In Louis Barbati Murder Released [Video]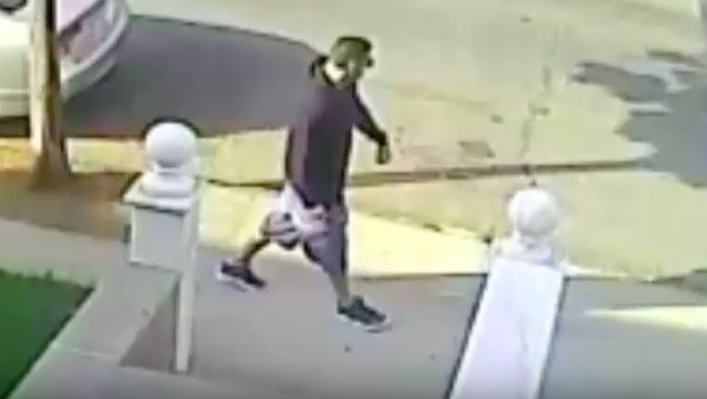 https://youtu.be/_cEeg5DQ-70
As mourners said farewell to beloved pizzeria owner Louis Barbati this morning in Dyker Heights, the NYPD released new video of the man they believe may be responsible Barbati's death.
The film shows the male walking in the vicinity of the scene of the homicide shortly before the incident, according to the NYPD.
As we've reported, the 61-year-old co-owner of Gravesend's iconic pizzeria L&B Spumoni Gardens was shot five times behind his 12th Avenue home on Thursday, June 30. At the time, he was carrying $10,000 and a loaf of Italian bread, according to police.
Unnamed police sources told the New York Daily News a hooded gunman was waiting for Barbati as he was walking up a set of stairs to his backyard at around 7:15pm. A suspicious Acura was parked across the street. The suspect is described as white and in his 30s.
Two theories have emerged in regards to the killing. Chief of Detectives Robert Boyce said authorities are treating the incident as a "botched robbery," since Barbati was carrying a large sum of money at the time. Another police source connected the slaying the restaurant's alleged rivalry with a Staten Island pizza joint that allegedly ripped off L&B's iconic sauce.
L&B Spumoni Gardens has been owned by the Barbati family for four generations.