Support Brooklyn Public Library & Bike The Branches This Saturday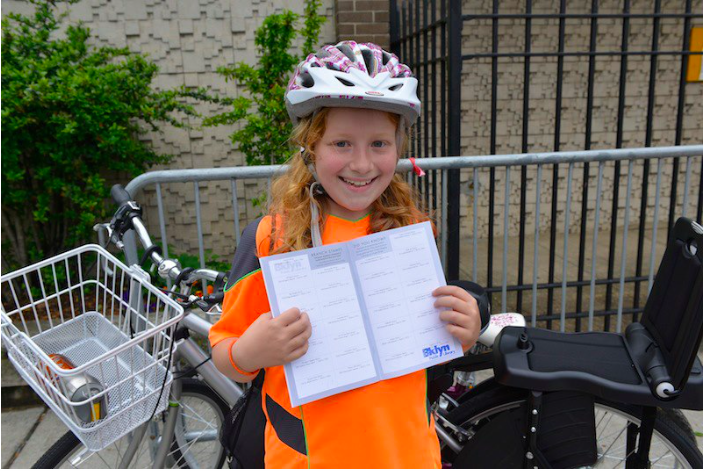 Are you a cycling book lover?
Register now for Bike the Branches, a daylong bike ride through the Brooklyn Public Library's 60-branch system this Saturday. Last year's event drew nearly 1,000 riders and participants.
Enjoy a day of biking through Brooklyn as you tour –and support– our beloved library branches. Riders will be issued "Branch Passports," which will be stamped at each library they visit between 10am and 5pm. Adults and children who get the most stamps at the end of the day win prizes.
Last year's first prize winners visited 40 branches!
Bike the Branches will also include book display contests and other activities at many of the Brooklyn libraries. The day wraps up with the Bike the Branches Block Party on Grand Army Plaza, from 3 to 7pm, with food, refreshments and live music.
This year, four branches will host Smorgasburg vendors, including our very own Windsor Terrace branch, along with the Greenpoint, Bedford and Central libraries.
Also new this year to Bike the Branches, a series of guided rides departing from the Central Library that will help riders more efficiently explore BPL's branches and the neighborhoods they serve.
Don't have a bike? The Library will help you get a Citi Bike day pass or full-day rental from Bike-n-Roll.
Click here to register.
Adult participation: $20;
Young people 16-and-under and seniors 65-and-up: $10;
Families (which can include up to 2 adults and 2 children): $40;
Teams of up to 10 people: $150.
One of the borough's largest biking events, Bike the Branches is a major component of the Library's spring fundraising campaign, which raises "urgently needed" dollars for BPL's programs and services.