Supercollider June Movie Schedule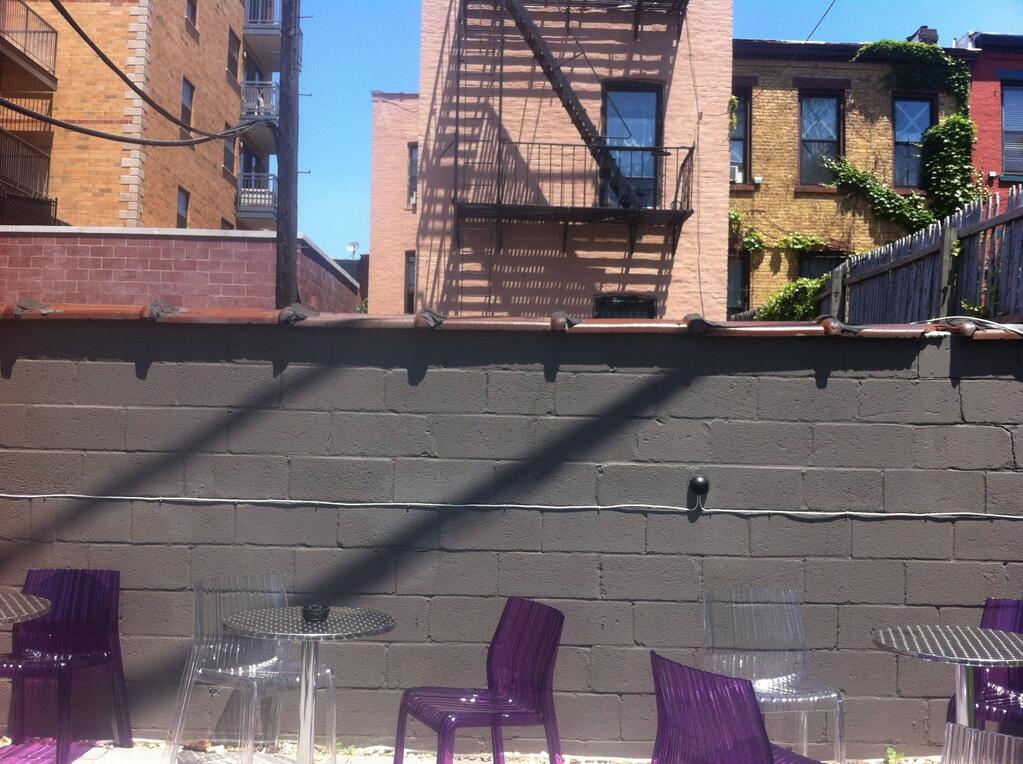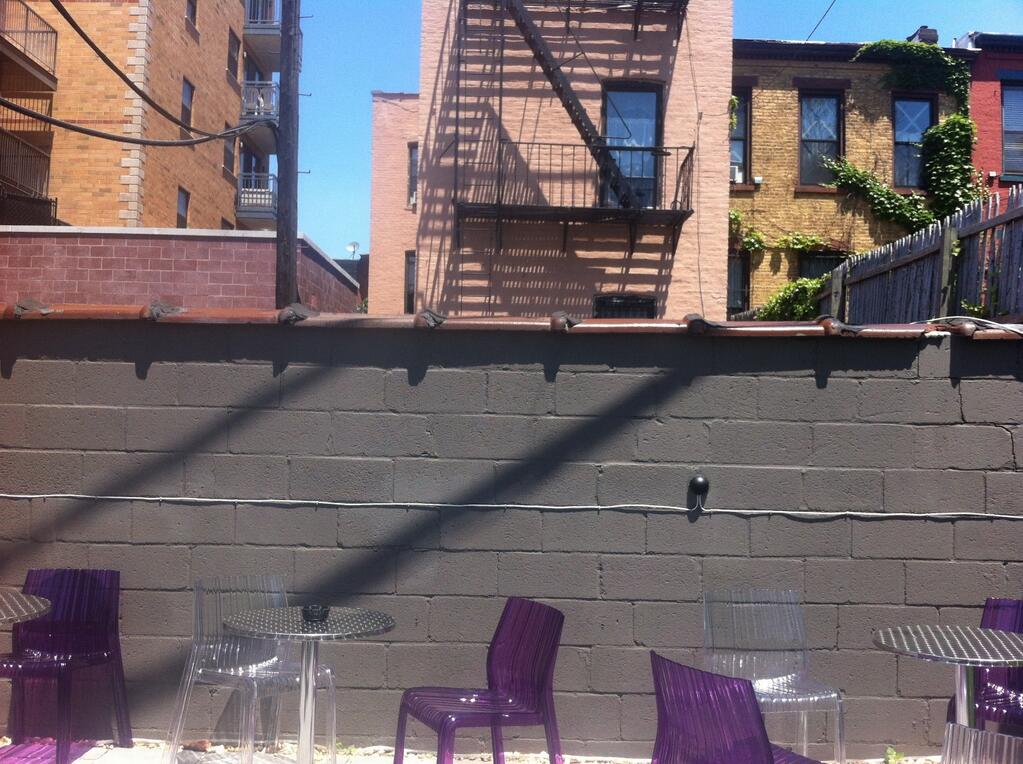 The weather is warming up, the days are getting longer, and you may want to linger outdoors a little bit more to enjoy it all. Thankfully Supercollider, the cafe and bar at 609 4th Avenue between 17th and 18th Streets — which is celebrating its first anniversary this month, see more on that below — is bringing back its backyard movie nights starting June 8.
Movies screen outside at 8pm, unless it's raining, in which case the movie is called off. Admission is free, and some of the films will be for sale after the screenings. This month, there are some themes: Sunday is "Girls," Monday is "Overlooked Foreign Films," and Wednesday is "Not on Netflix." And here's the lineup:
June 8: My Summer of Love (2004) – A spirited local girl finds herself drawn into the lush fantasy world of a prep-school rebel, but what started as a magical adventure soon becomes a dangerous friendship.
June 9: Germany Year Zero (1948) – Citizens fight for survival in the nightmarish devastation of post-World War II Berlin in this towering masterpiece of Italian neorealist cinema from groundbreaking director Robert Rossellini.
June 11: Confessions of a Nazi Spy (1939) – Edward G Robinson. An FBI agent nabs a Nazi spy in Hollywood's first anti-Nazi movie made 6 years after Hitler came to power.
June 15: Desert Hearts (1985) – A New York professor divorces her husband and has an affair with another woman in 1959 Reno.
June 16: Show Me Love (1999) – Two teenage girls growing up in a small, conservative Swedish town, find liberation and the courage to be different.
June 18: Conquest (1937) – Greta Garbo. Married Countess Marie Walewska becomes Napoleon's mistress, followed by the battle of Waterloo.
June 22: Concussion (2013) – A lesbian housewife becomes a high-end escort to escape her passionless marriage but then a woman from her own social circle becomes a client.
June 23: Aimee and Jaguar (1999) – A blueblood fraulein has an affair with a Jewish woman in 1943 Berlin.
June 25: The World, the Flesh, and the Devil (1959) – Harry Belafonte. A man, a woman and a bigot roam New York City, deserted after a nuclear war.
June 29: Bound (1996) – Corky (Gina Gershon), a tough ex-con and her lover Violet (Jennifer Tilly) concoct a scheme to steal $2 million of mob money and pin the blame on Violet's crooked boyfriend.
June 30: Triumph of the Will – Filmmaker Leni Riefenstahl's striking record of the 1934 Nuremberg rallies was commissioned by Hitler as Nazi propaganda.
And finally, as we mentioned, it's Supercollider's anniversary, and they're celebrating by giving you a deal — to thank you all for your support, they'll be offering all 18 draft beers at two for the price of one between 6-8pm every day from May 26-May 31. So stop in, wish them a happy anniversary, and enjoy a couple of drinks!
Photo via Supercollider