Super Bowl Sunday: Where To Eat, Drink & Watch The Game In Ditmas Park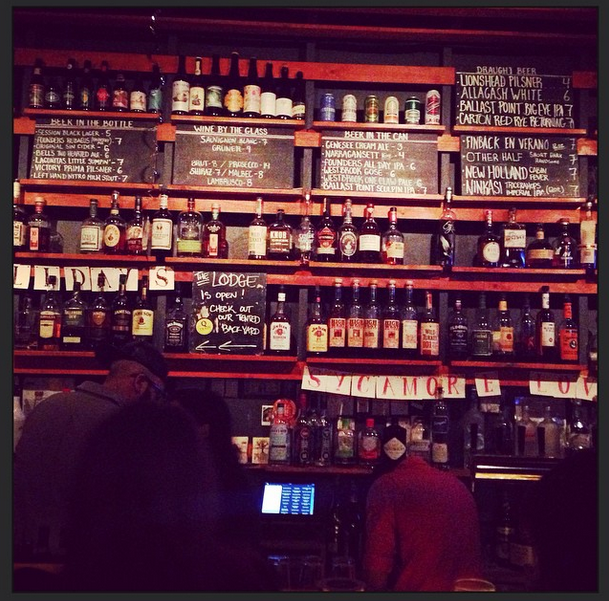 What's everyone doing for the big game on Sunday? If you're looking to watch the Super Bowl with some good company and good grub, we've rounded up some places that are showing the game around Ditmas Park, as well as a couple places that can cater if you're hosting your own football gala.
If you're looking to go outside for a football fete:
Bar Chord
1008 Cortelyou Road between Stratford Road and Coney Island Avenue
The bar will be offering a monster six-foot hero, plus the game will be followed by its weekly Jazz Jam. 6pm.
The Castello Plan
1213 Cortelyou Road between Westminster and Argyle Roads
The game on a big screen, beer specials, and sliders and guac. 6pm.
Hamilton's
2826 Fort Hamilton Parkway on the corner of E 4th Street
The restaurant will have game specials, including lobster rolls for the New England Patriots and fish & chips for the Seattle Seahawks, and you can buy a box in their Super Bowl pool for $20. 6pm.
Ox Cart
583 Argyle Road on the corner of Newkirk Avenue
The restaurant  will be serving their "Hotter than Hell" Evil Wings. 5pm.
Sycamore
1118 Cortelyou Road between Stratford and Westminster Roads
Gaddy Lane will be serving up food and drink specials in the bar's heated outside tent. 6pm.
Visions Restaurant & Bar
752 Coney Island Avenue, between Cortelyou Road and Avenue C
The eatery will be serving Super Bowl drink specials, and the kitchen will be open all night. After the game, DJ Ray Suave will be spinning to keep the party going. 6pm.
If you're having a party at home:
Brancaccio's
3011 Fort Hamilton Parkway between E 2nd and E 3rd Streets
You can order anything off Brancaccio's sandwich menu (as well as other dishes) for your party; give them a call at 718-435-1997.
Mimi's Hummus
1209 Cortelyou Road between Argyle and Westminster
Mimi's Hummus is also offering catering for the Super Bowl. To inquire about dishes and to order, call 718-284-4444 or email mimishummusny@gmail.com.
Lea
1022 Cortelyou Road, on the corner of Stratford Road
The restaurant is preparing dishes (with a serving size of 11 people) for takeout and delivery, including pizza, meatball sandwiches, lasagna bolognese, and more. You can see the entire menu here. To place an order, call 718-928–7100 email info@leabrooklyn.com.
So, are you staying home this Sunday, or heading out to one of our local haunts? And, either way, who are you rooting for?