Sunset Park's Dr. Maurice T. Lewis House Receives Landmark Status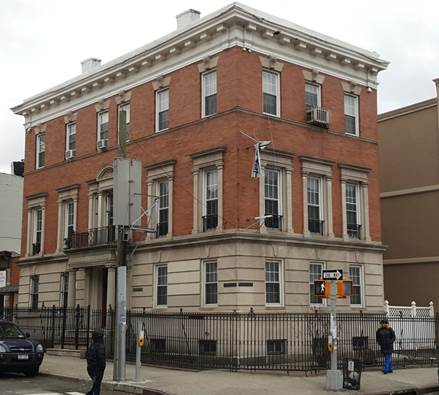 SUNSET PARK – The NYC Landmarks Preservation Commission (LPC) announced on Wednesday the designation of the Dr. Maurice T. Lewis House located at 404 55th Street (at 4th Avenue) as an individual landmark, relieving many locals who opposed the demolition of the building to make way for a new seven-story development.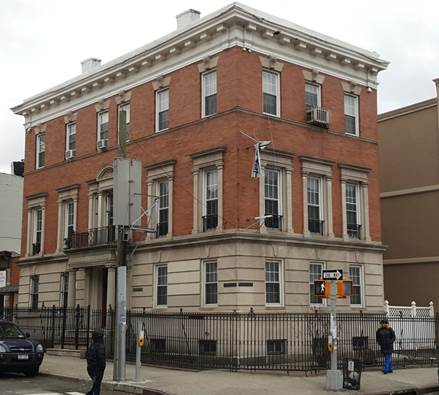 More than 30 people, including neighbors, elected officials, and local preservation advocates, testified in favor of designating the mansion a landmark during a public hearing yesterday.
After purchasing the mansion for $2.8 million last November, a developer planned to demolish the structure and replace it with 24-unit apartment building, Curbed reports. The Department of Buildings (DOB) approved the application prompting neighbors to join forces and present the LPC with a petition containing hundreds of signatures from community members hoping to save the historic building.
The LPC unanimously voted to designate the mansion yesterday during the public hearing—an unprecedented move, according to Curbed. The LPC typically schedules a second meeting following the hearing to vote on a property's designation, but in this instance decided to expedite the process.
"The Lewis House is a valuable part of the history and character of this neighborhood as attested by the Sunset Park community, who showed overwhelming support for its designation during the public hearing," Meenakshi Srinivasan, Chair of the Landmarks Preservation Commission, said in a statement announcing the decision.
Built in 1907 by the architect R. Thomas Short for the president of the Bay Ridge Savings Bank, the three-story mansion is a "rare example of a freestanding single-family home" in a neighborhood where mostly multi-family homes, row houses, mixed-use and commercial buildings were constructed for the area's working- and middle-class residents.
Designed in the Renaissance Revival style, the Dr. Maurice T. Lewis House features red brick and limestone facades, a "stylized rusticated base," and a "central portico entrance topped by a Palladian window"—popular elements of early 20th-century architectural style.
While the mansion has undergone some alterations over the years, including new windows and window security grilles, its facades and Renaissance Revival details remain, maintaining the building's importance in the surrounding streetscape and neighborhood.
"What we accomplished today is a testament of the power of community organizing," Council Member Carlos Menchaca said in the statement. "Our neighborhood will continue to fight against insensitive redevelopment. I invite all developers to join us in our mission to preserve our historic buildings."