Sunset Park Residents Call for Puerto Rico's Governor to Resign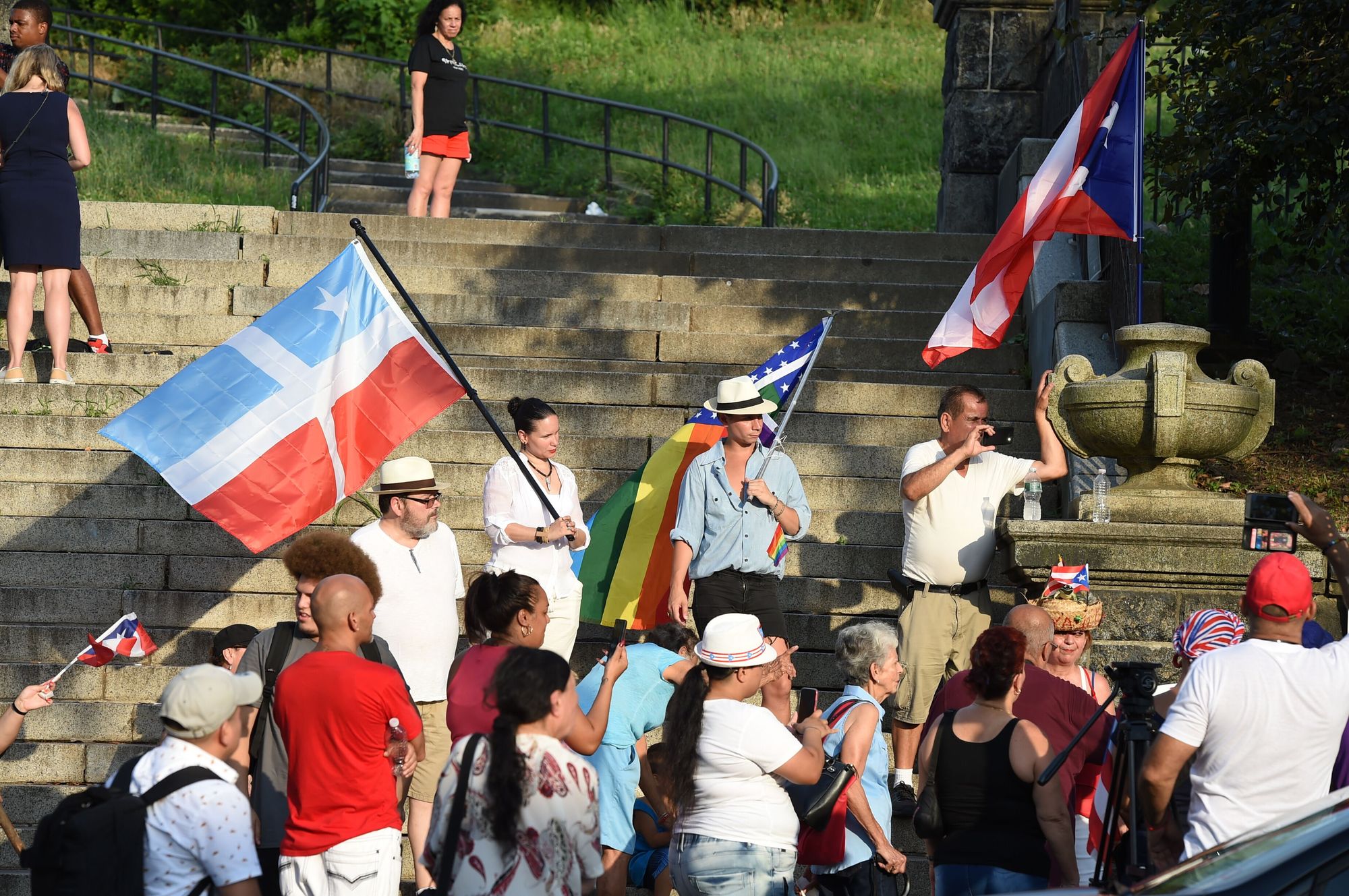 SUNSET PARK – Residents of Puerto Rican descent rallied on a hot summer night Friday to call for the governor of the island to resign over racially incentive remarks, alleged government corruption, and incompetence over aid distribution to those who still live in squalor a year and a half after Hurricane Maria caused mass devastation.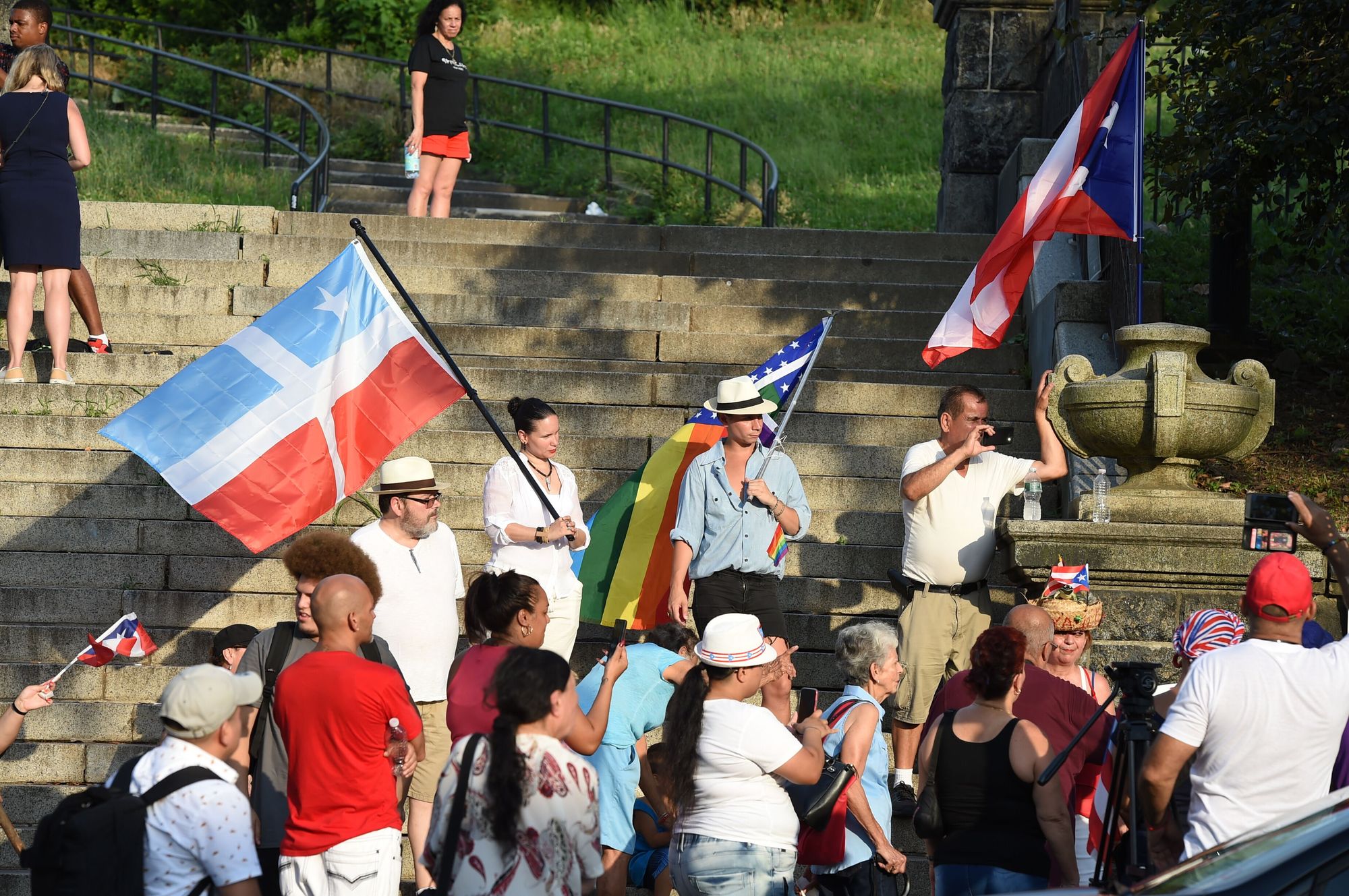 Puerto Rico is 1,610 miles from Sunset Park, but dozens of Sunset Park residents say they have not forgotten their roots and family who are still suffering from a failure of the island's government to provide adequate help. The situation came to a boiling point after a recent leak of controversial and vulgar text messages between Governor Ricardo Rossello and his closest allies. The scandal also comes on the heels of a federal probe into government corruption on the bankrupt island and condemnation by President Donald Trump of the island's administration in numerous Tweets.
Among those showing support was Deputy Inspector Emmanuel Gonzalez of the 72nd Precinct, who with his officers, donated cases of water and ice to hydrate rally attendees and residents of Sunset Park. Gonzalez, himself of Puerto Rican descent, has traveled to Puerto Rico after Hurricane Maria to assure that donations coming from Brooklyn were being properly distributed to the needy and not stolen.
Retired Sergeant Ramon Acevedo, president of the Village of Sunset Park and a 50-year resident of the community, said he was one of those who went to Puerto Rico to deliver supplies and aid to the ravaged island. He said much of the aid coming from the United States was going to waste because it sat on docks for weeks or was stolen—which he blamed on a corrupt and incompetent government.
"When the hurricane hit the inspector came out, I came out, and we took contributed materials—12 tractor trailer loads—to Puerto Rico and because I'm a retired sergeant, we went with National Latino Officers Association to make sure we can recover some of the items that were stolen," Acevedo said. "Many things were disappearing, so we made sure that whatever was given from Sunset Park went to the people and we told them (the island leadership) that if they didn't return the goods, it was piracy and we would find them and someone would get locked up. Then everything was recovered."
Acevedo blamed Governor Rosello for the corruption, theft of aid, and mismanagement of goods brought to the island to help the victims of the hurricane.
"His integrity is shot, he put a cloud over our efforts," Acevedo told the crowd. He said more donations were being sent including used police cars and fire trucks and even a hover craft.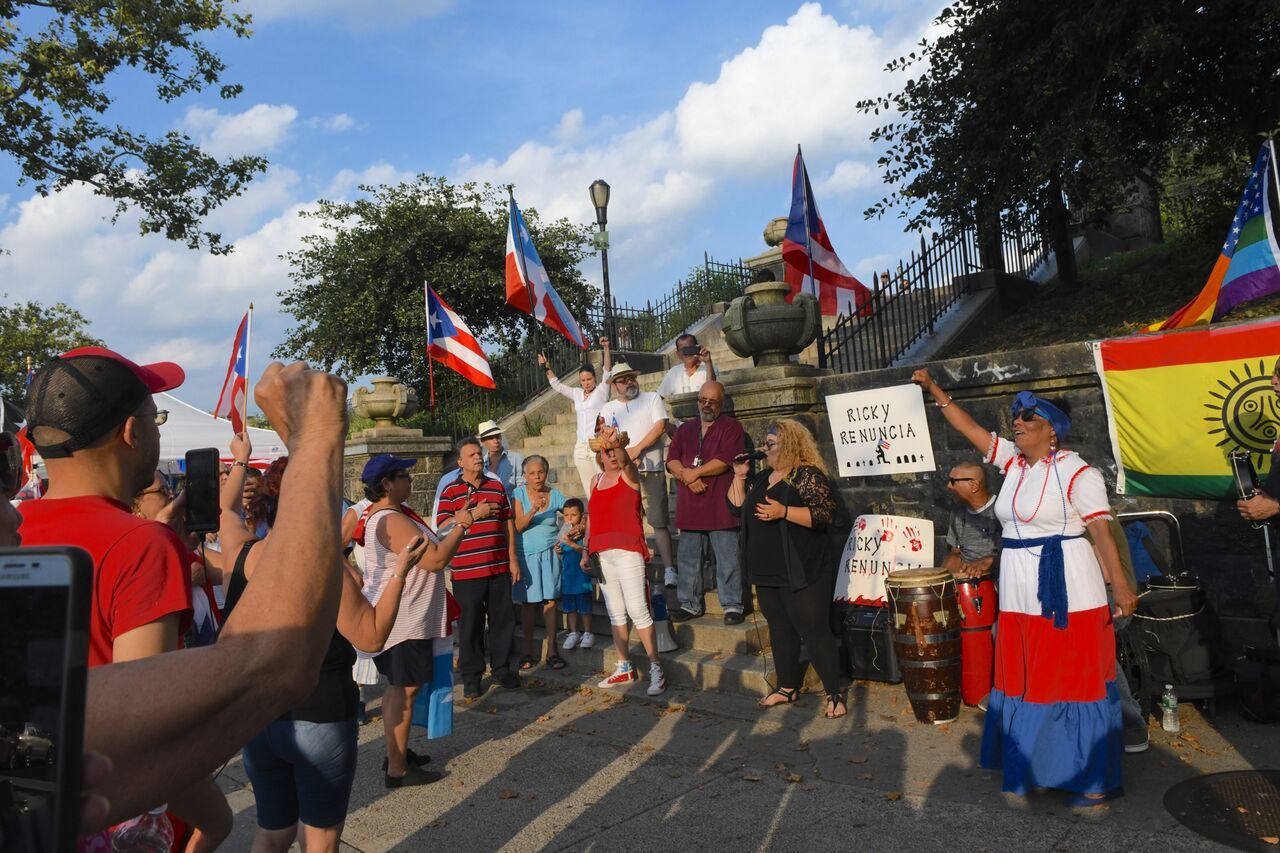 He blamed the governor for a drop off in donations.
"People are saying, 'how can I give if we can't trust that these things are going to the right people?' This man has hurt us seriously and we ask for Trump to remove him if he refuses to resign and put a person of integrity in there," Acevedo said.
Assemblyman Felix Ortiz joined the rally seeking the governor's removal.
"We are asking the governor of Puerto Rico to give the people the dignity they deserve and resign tonight and let new leadership take over," Ortiz said. "We have a lot of work in Puerto Rico where 4,600 lives were taken away as a result of the hurricane. It is important we help rebuild."
Rally supporters called on residents to take to social media including Twitter, Facebook, and Instagram to pressure the Puerto Rican governor to step down.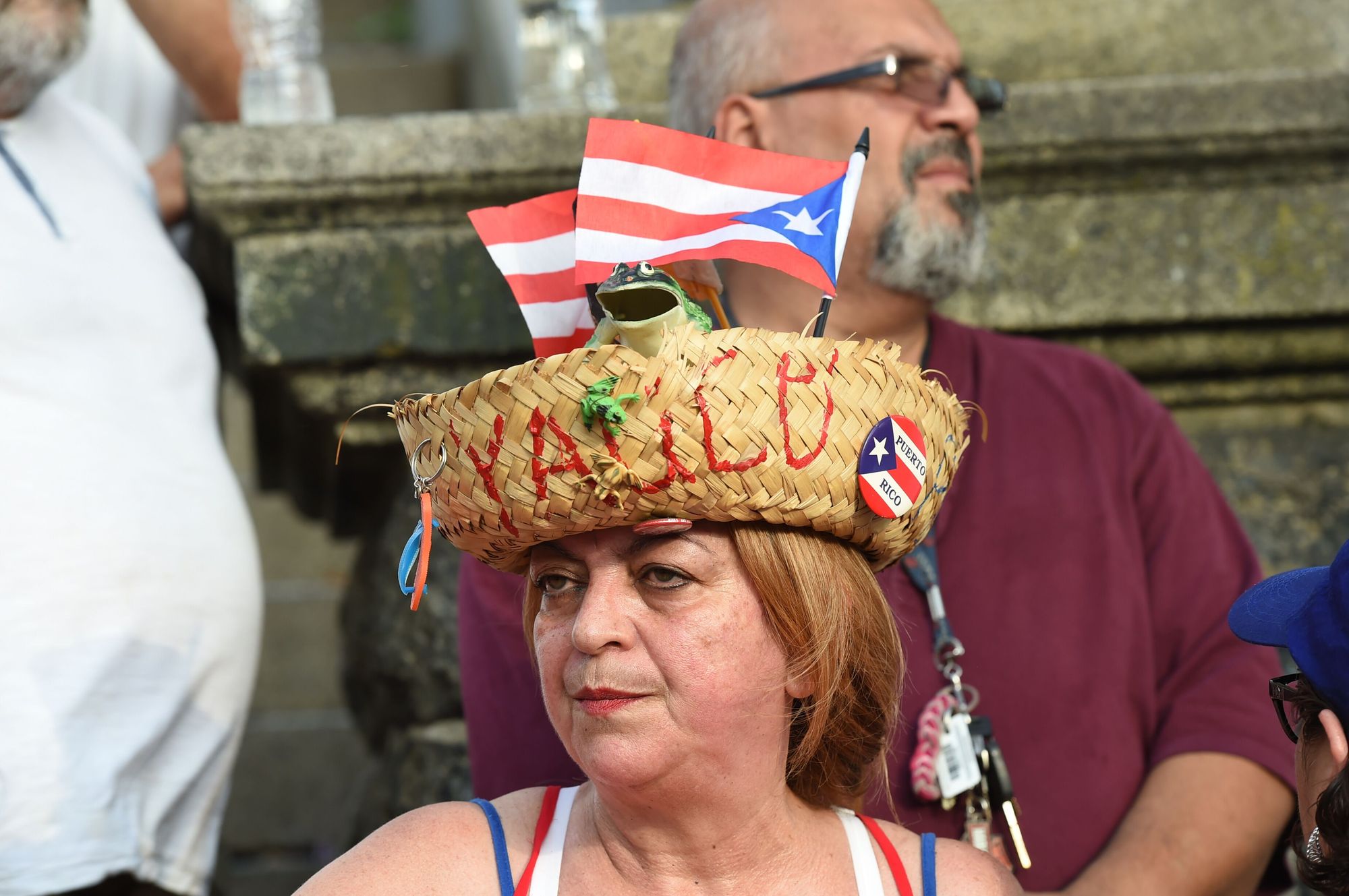 "I'm sorry to say, I have to agree with President Trump, there is corruption and the governor must go," said Rosie Velez—an activist wearing a hat decorated with the flag of Puerto Rico—who has lived in Sunset Park for more than 35 years.
"It was unnecessary for 4,605 people to die, so where is the money from Congress to fix the island?" Velez shouted. "The governor's wife is in charge of the money so she is involved too."
Velez said that people of Brooklyn always care about Puerto Rico because "no matter where we are—China, the moon—we are still Puerto Ricans and we do care."
The political turmoil that spurred this rally and massive protests in Puerto Rico comes at a critical stage in the U.S. territory's bankruptcy proceedings. U.S. lawmakers who are currently weighing the island's requests for billions of federal dollars for healthcare and recovery efforts following devastating hurricanes in 2017, are expressing concerns about corruption and mismanagement of the funds.