Mega-Development Plans Revealed for Sunset Park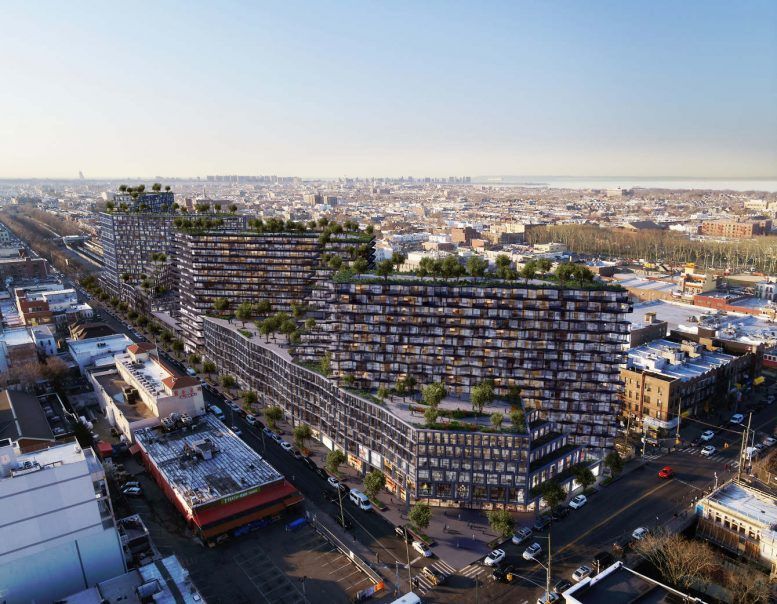 SUNSET PARK – With recent real estate developments and city investment, it's clear that the prognostications of residents and politicians about the impending gentrification of Sunset Park were right. Large-scale developments are changing the face of the neighborhood and industrial space are transforming to create new jobs in the area.
Last week, Mayor de Blasio announced a $136 million "Made in New York" campaign that looks to bring film, television and media production jobs to a new campus at Bush Terminal. Further inland, a massive retail and residential tower project on the west wide of 8th Avenue at 62nd Street is heading to the City Planning review after a bit of a redesign last year.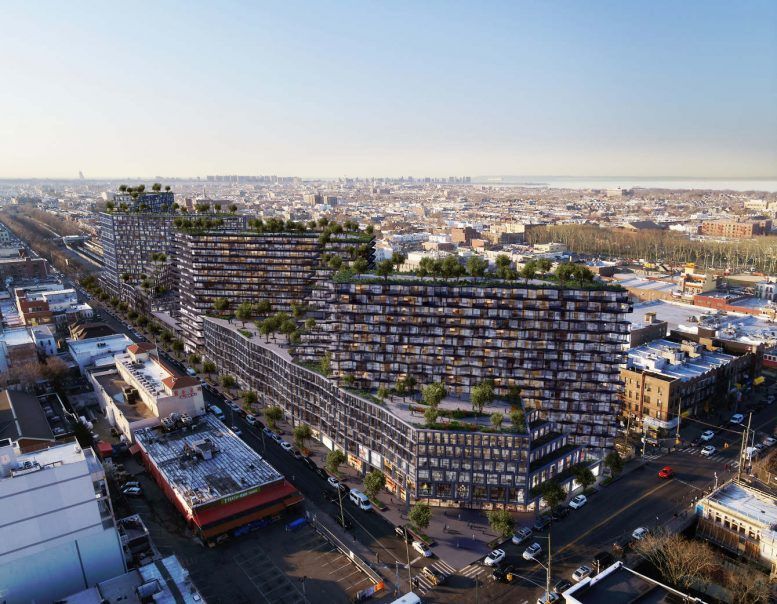 Now, renderings have been revealed for another mega-complex in Sunset Park, this one right across from the first, at 8th Avenue and 62nd, this time on the east side. Renderings are out of the enormous concept, and YIMBY reports that the design would cover a good portion of the currently exposed subway tracks. The N train runs below street level in open air, but the proposal to cover the tracks, much like Hudson Yards did in Manhattan, would reduce the impact of the exposed train on the neighborhood.
As for the development itself, it would be big: two blocks between 8th and Fort Hamilton Avenues, with 240,000 square feet of lot space alone. While final floor numbers for residences and retail haven't been determined, the project could easily surpass one million square feet of buildable space.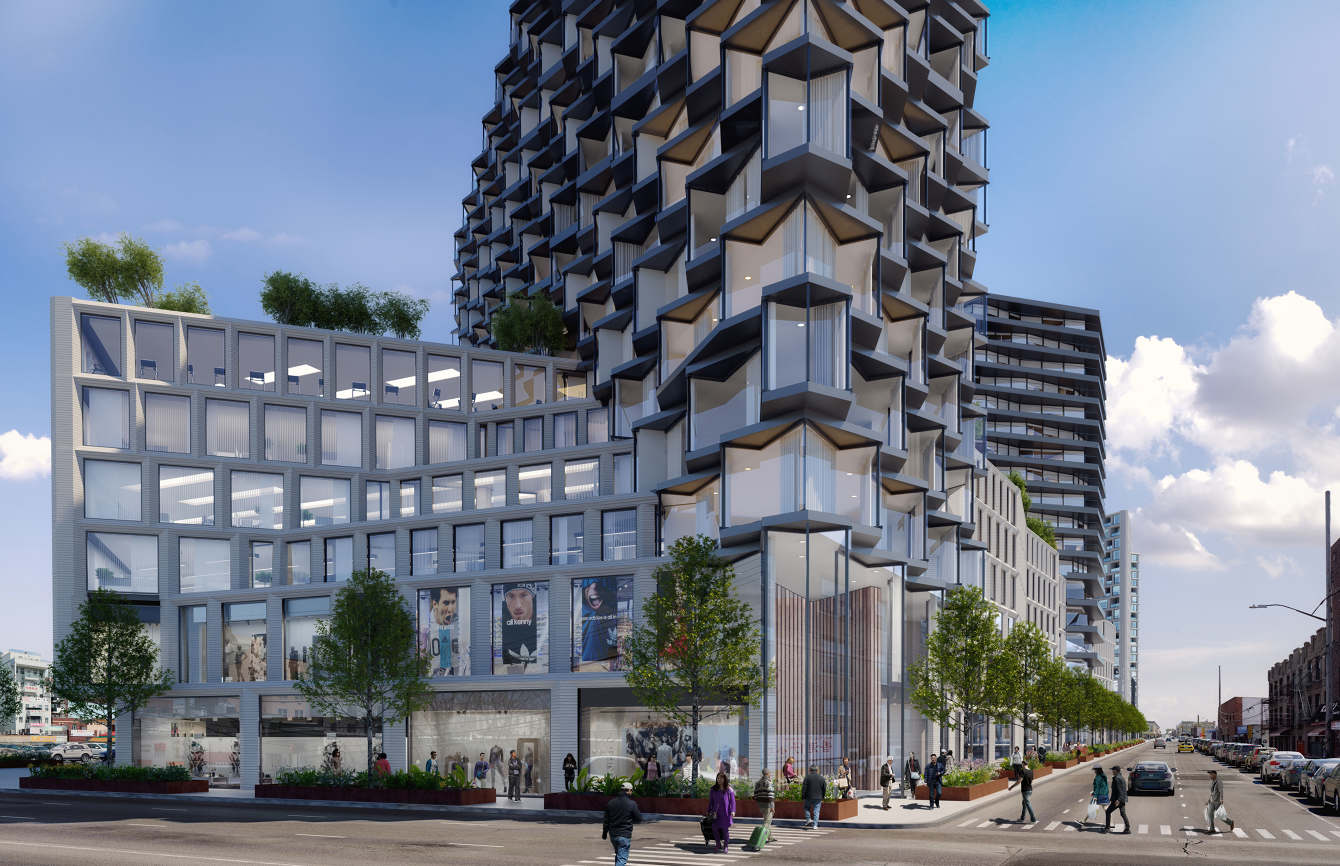 Three midrise residential towers at the heart of the plan will add 18 stories to the skyline—nothing too tall, but still a sizeable addition for Sunset Park. Designers at DXA Studio told YIMBY:
"The multiple phased design will include two blocks of retail on each side of the development, condominiums, office space, restaurants, a hotel, a gymnasium with pool, public park space, and community facilities. With easy access to public transportation, the site provides a focal point for the neighborhood and a destination for the region."
While it's still early in the game, and permits are far from filed, the writing is on the wall for Sunset Park, and serious undertakings from groups like New Empire Real Estate Development, the company behind this ambitious build-out, will be the new normal.
How the Community Board, City Planning and the neighborhood as a whole react remains to be seen, but the money is here and the buildings will soon follow.