Sunset Park Interim Library Is Open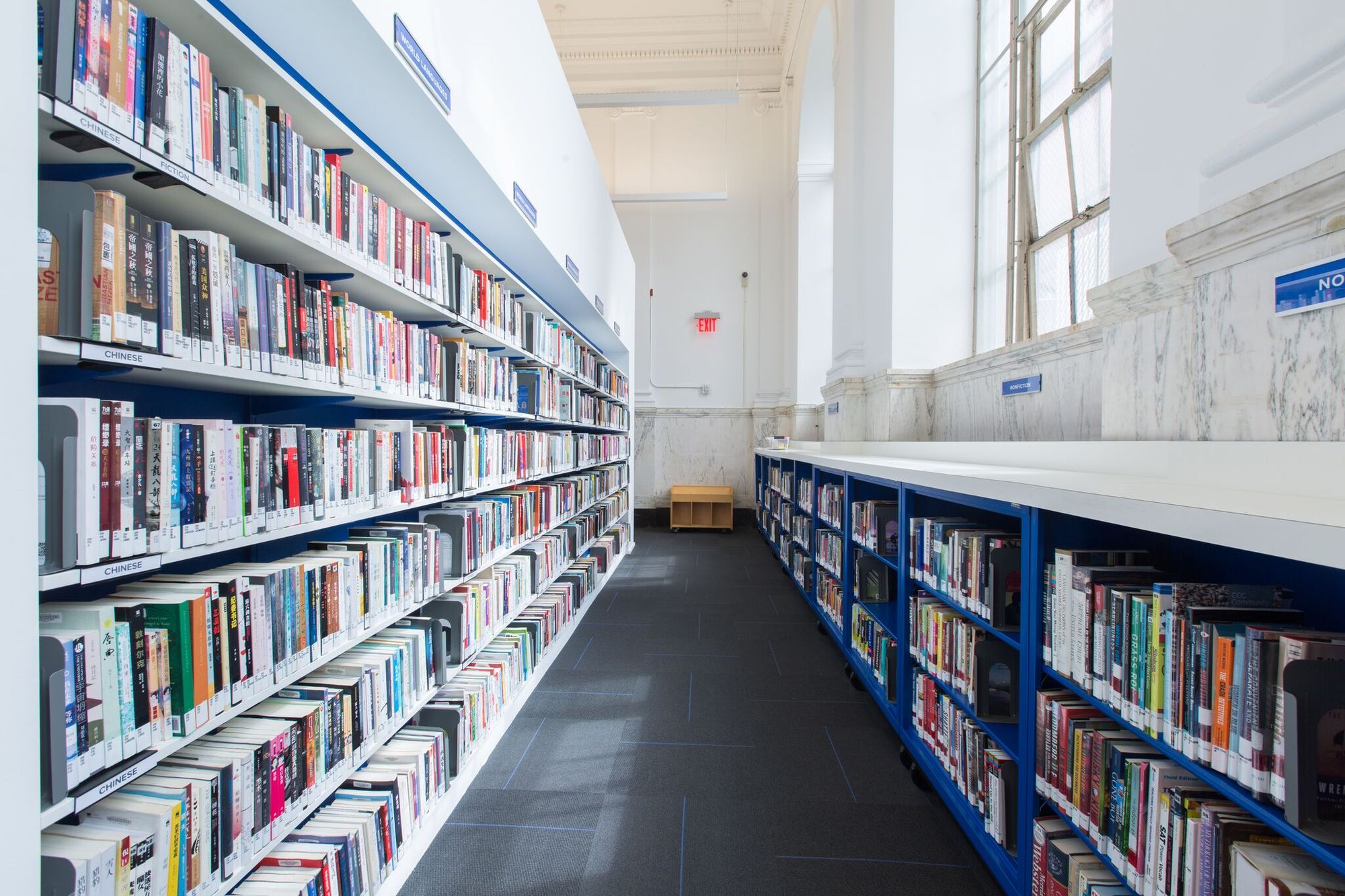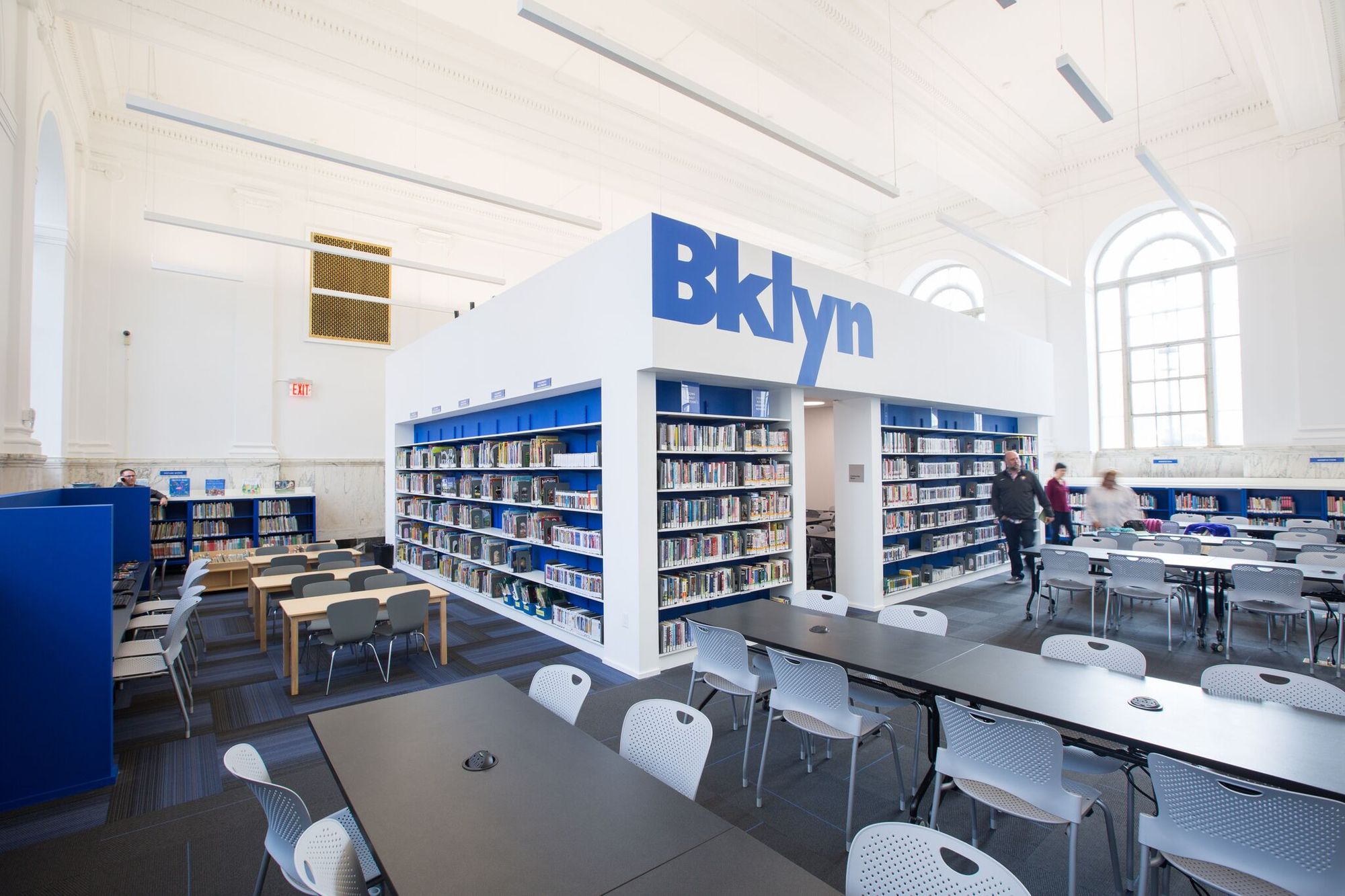 SUNSET PARK – The Sunset Park Interim Library is officially open for use until the new library re-opens in 2020.
"Sunset Park is one big step closer to getting the modern and more useful library our community envisioned," District 38 Council Member Carlos Menchaca said. "I look forward to using the interim library while the cramped and crumbling old 51st Street branch is completely rebuilt and greatly expanded including 49 new units of affordable housing for Sunset Park."
The Sunset Park Library branch is one of the busiest branches in Brooklyn. To make sure children and adults were able to meet their needs while the library was under redevelopment, the interim library was made, located at 4201 Fourth Avenue at 43rd Street, and includes laptop loans, classrooms for children's storytime, and a multilingual collection.
The interim library also looks fantastic with high ceilings, natural light, and of course, the Brooklyn Public Library (BPL) colors, white and blue.
The hours of the library will stay the same as the original — 10:00 am – 6:00 pm on Monday and Friday, 10:00 am – 5:00 pm on Saturday, and 10:00 am – 8:00 pm Tuesday through Thursday.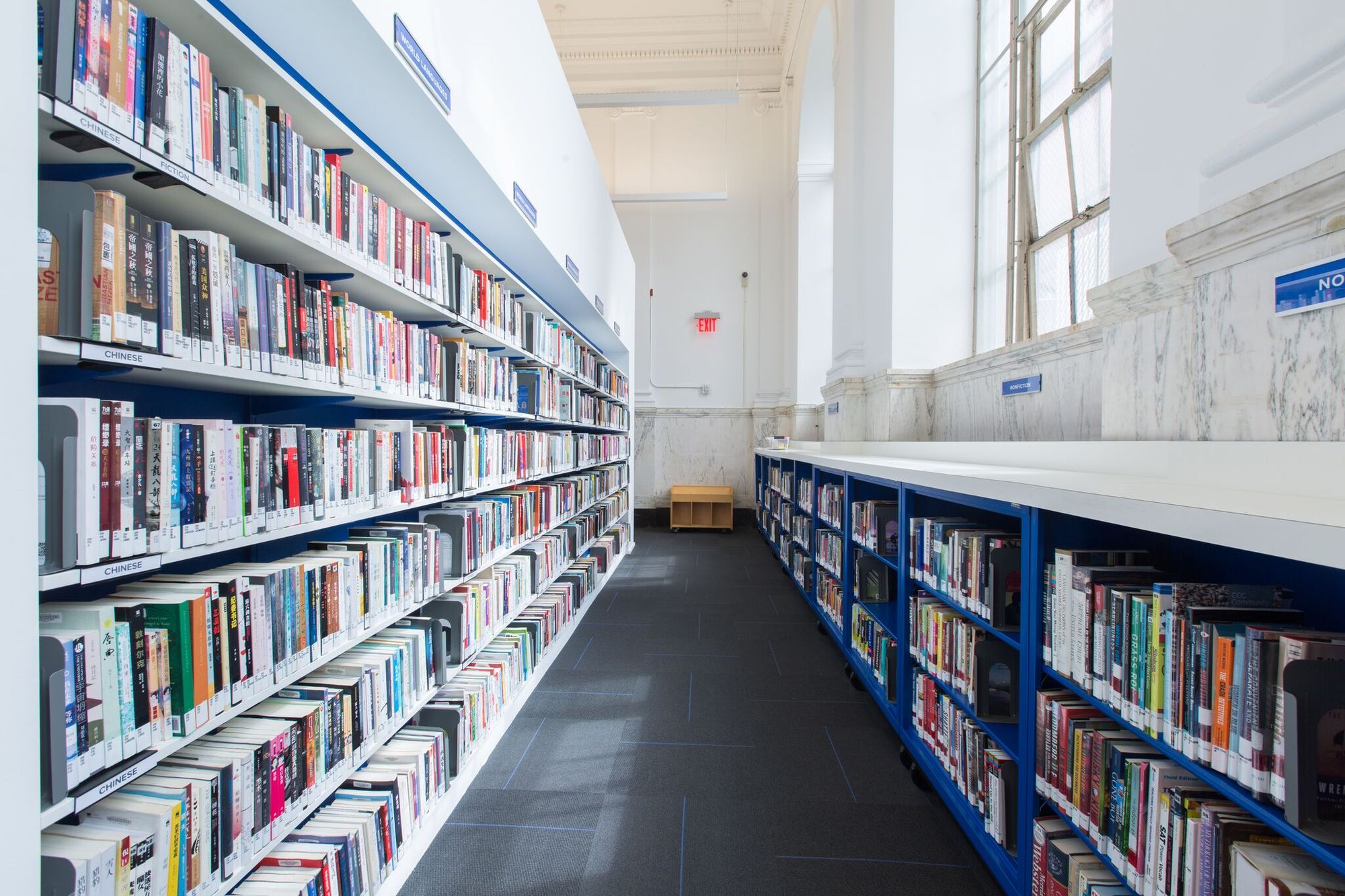 Menchaca, who attended the opening, spoke about the historic courthouse space the interim library is located in. He, along with the rest of Sunset Park residents, is also awaiting the opening of the actual library in 2020.
"The newly opened interim space at Sunset Park's historic courthouse gives us everything we wanted and will be staffed by our long-cherished local librarians," he said. "I congratulate Brooklyn Public Library for a job well done, and thank everyone who participated in so many workshops and public hearings to make their voices heard."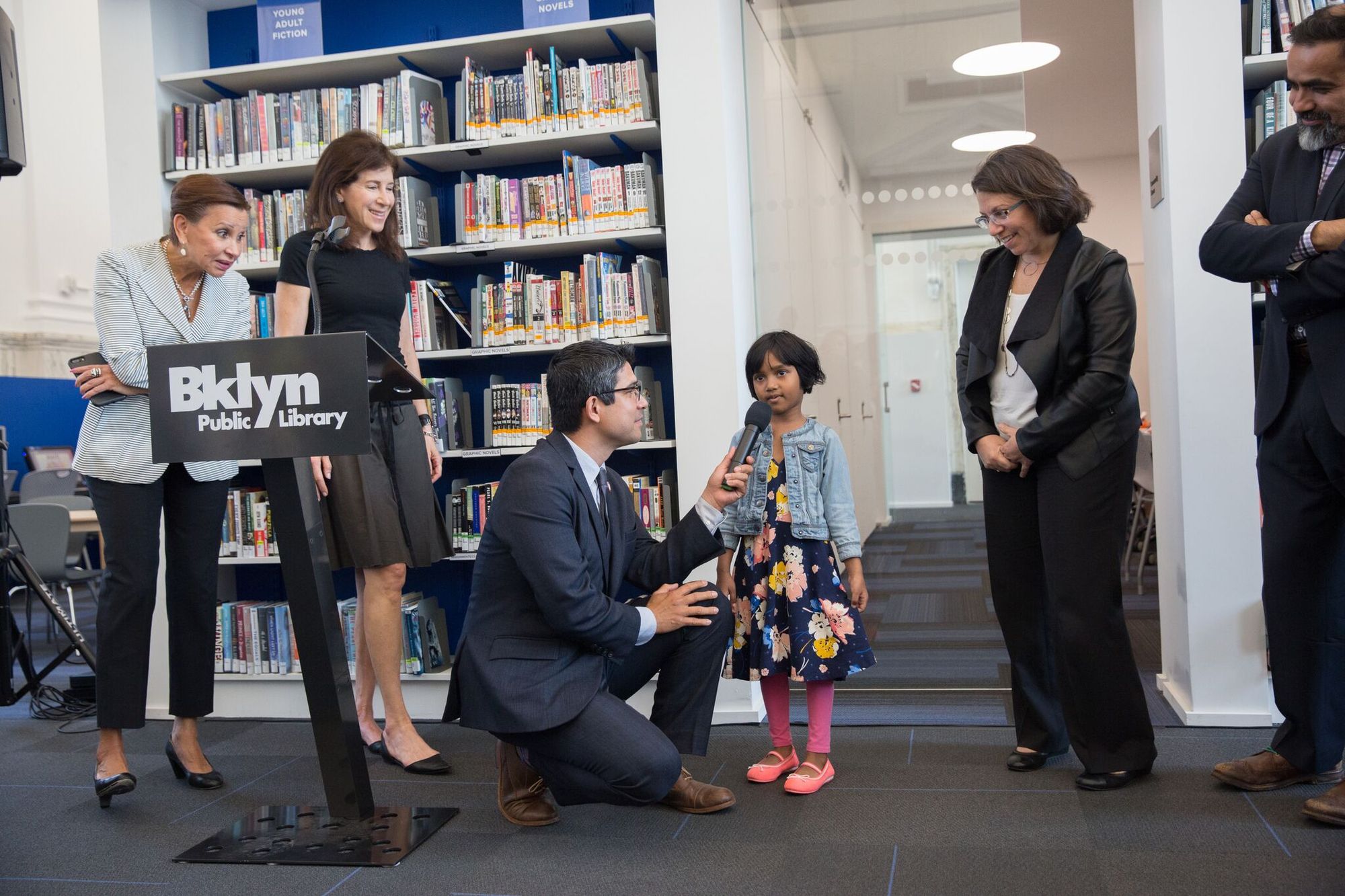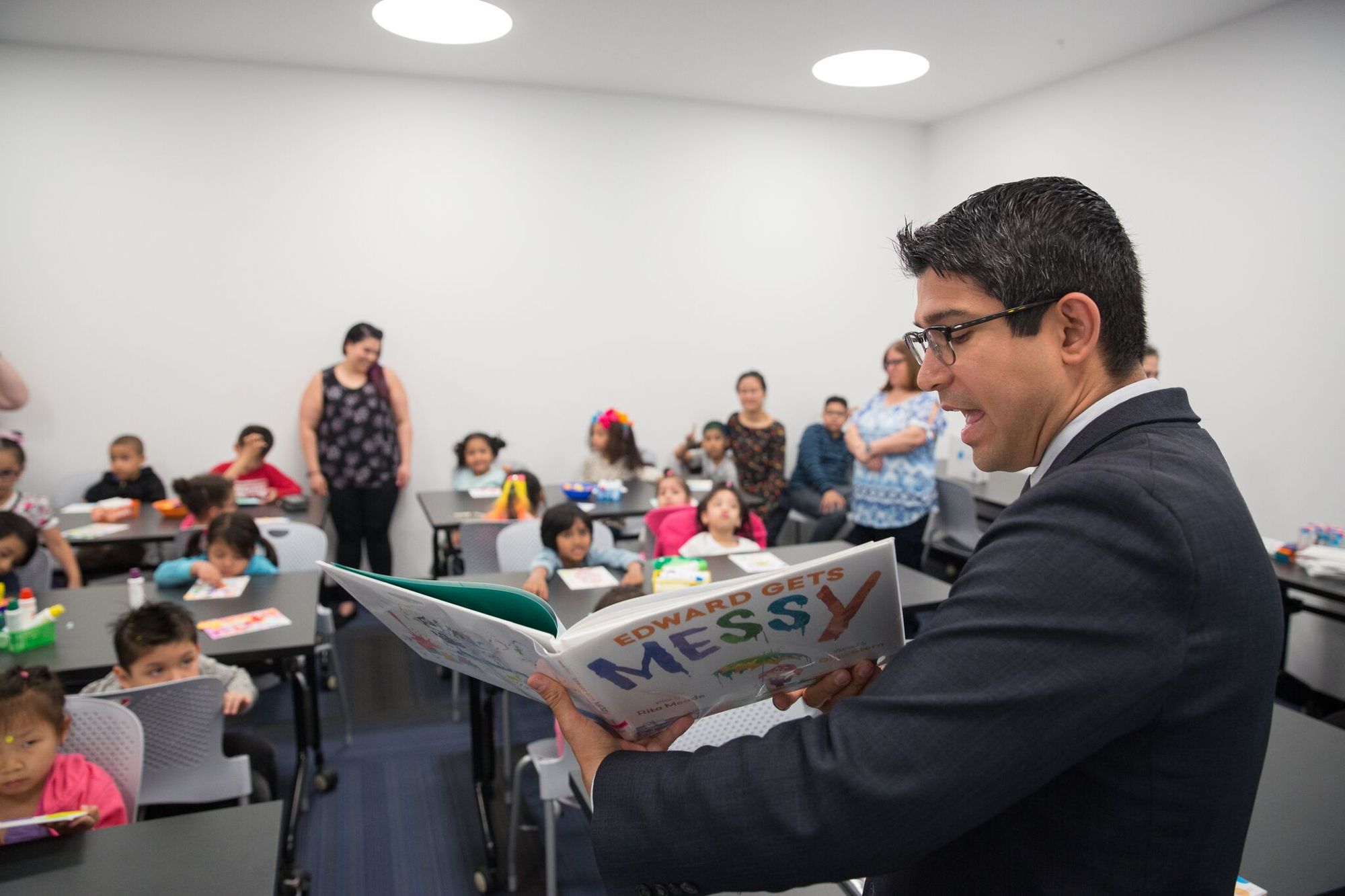 Last year, the BPL announced the approval of a redevelopment plan for the Sunset Park branch, which includes adding 49 affordable apartments on-site, many of which will be reserved for domestic violence survivors and neighborhood residents. The new building will replace the current library at 5108 4th Avenue.
The redevelopment plan seeks to both meet the need for a larger library and provide housing below market rate in the neighborhood, where the growth in median income (25 percent) has been dwarfed by the increase in median rent (63 percent). The library building itself, built in the 1970s, was long overdue for upgrades.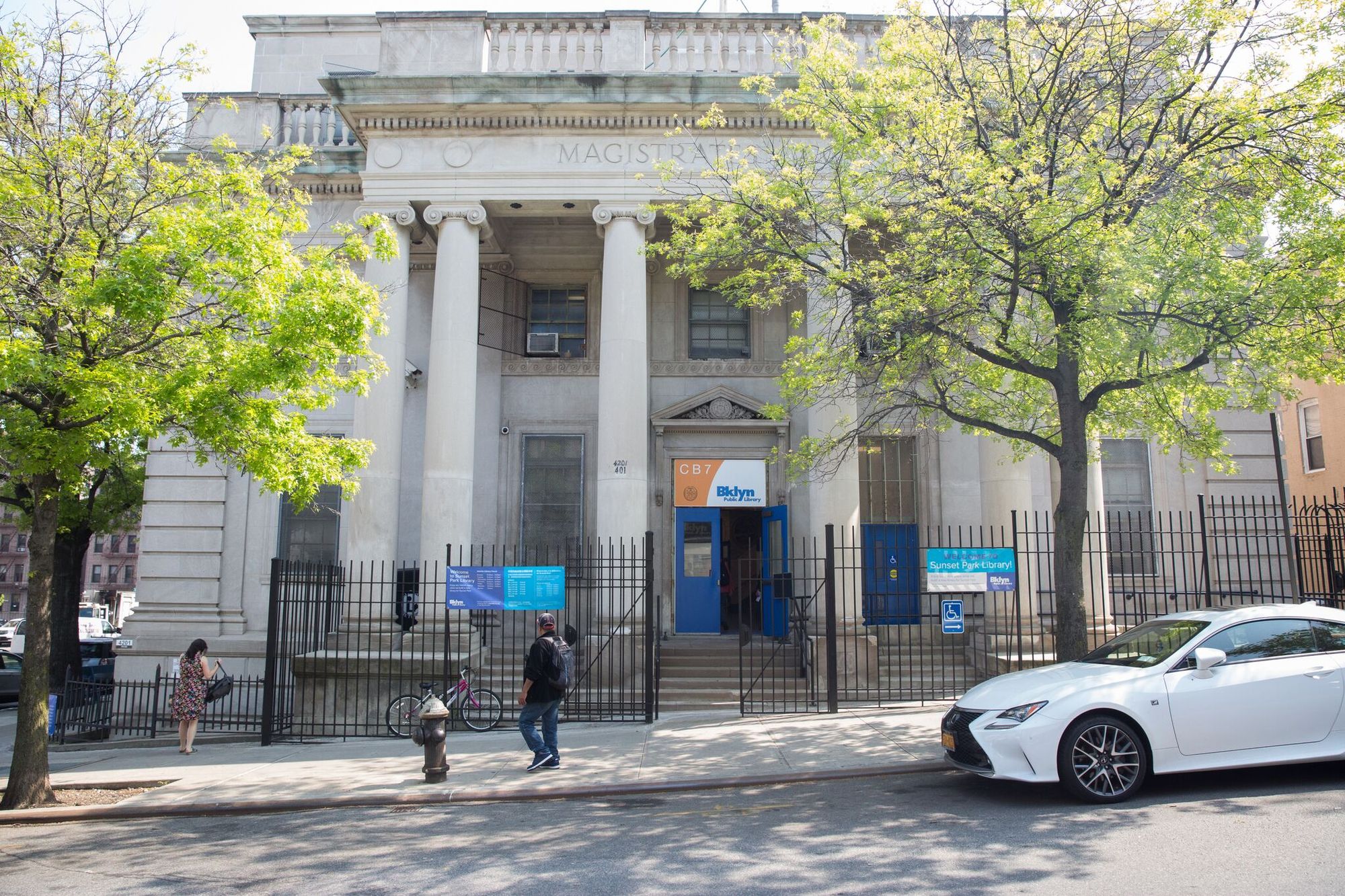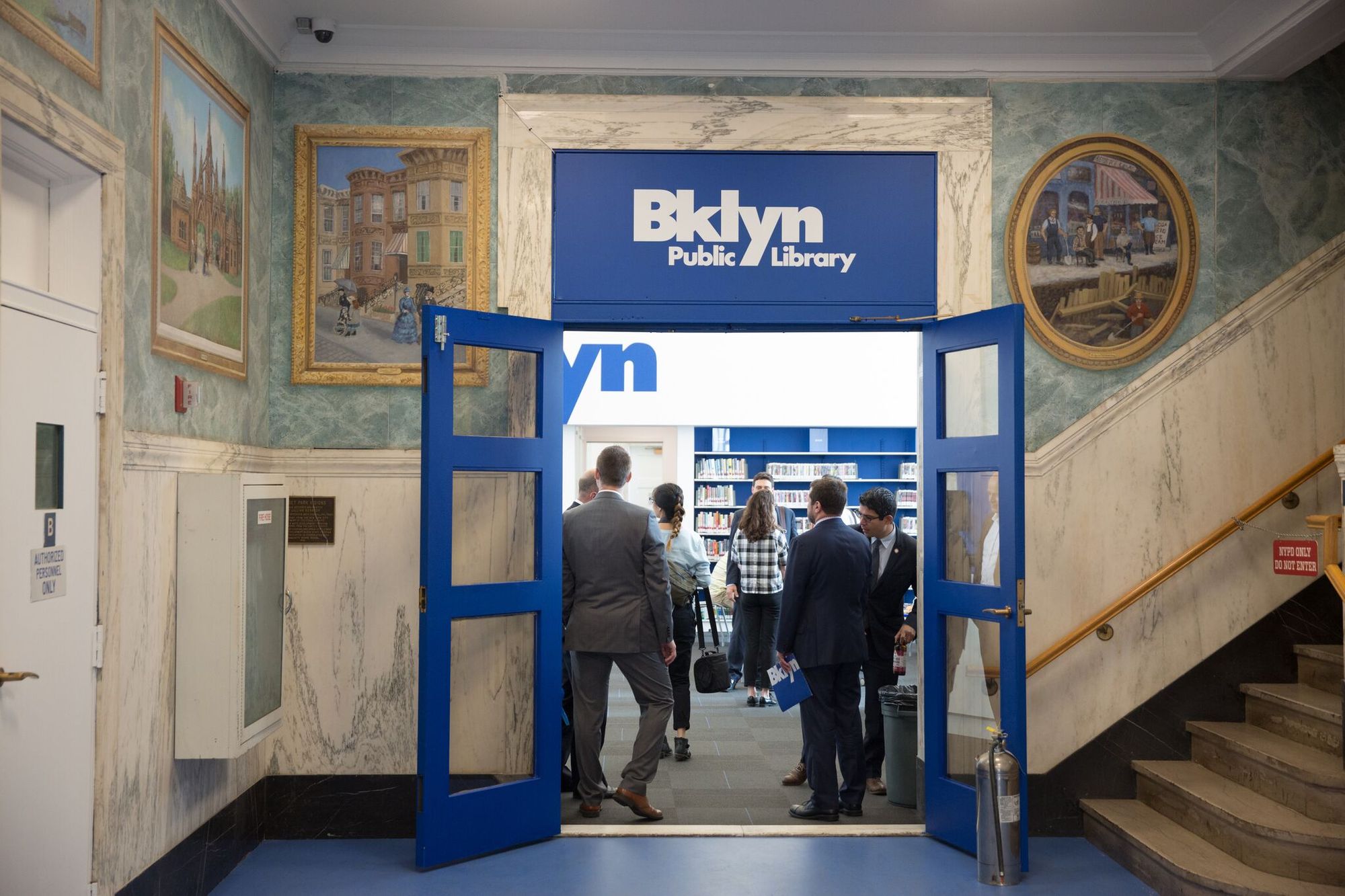 The new Sunset Park library will be 20,755 square feet, just about double the size of the previous branch.
"Sunset Park families deserve a library that they can be proud of; we're thrilled to partner with the Fifth Avenue Committee and the City to soon deliver a modern, bright and big branch for the growing neighborhood," Linda E. Johnson, President, and CEO of BPL said. "In the meantime, we are grateful to the City for providing us with this space to ensure that Sunset Park continues to have access to top-tier programming and some of the best librarians in the business in a light-filled and inspiring space."