Sunday: Warbasse Congregation To Hold Free Passover Food Distribution Event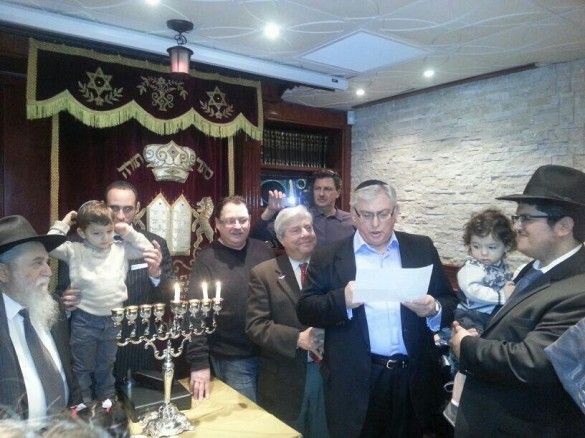 The Warbasse Jewish Heritage Congregation, located inside the hard-hit Warbasse housing complex, continues to bounce back from Superstorm Sandy – this time by helping their Jewish neighbors with free food for Passover this weekend.
The congregation escaped the worst of Sandy, only taking on a few inches of water, but was without power for months after the storm. Now they've received a large donation that will supply 500 people with food for the holiday.
Rabbi David Okunov and volunteers will be passing out free boxed food for Passover on Sunday at 11 a.m. It is a first-come, first-serve basis. The address is 2790 West 5th Street.