Sunday: Kings Bay Y Annual Holocaust Commemoration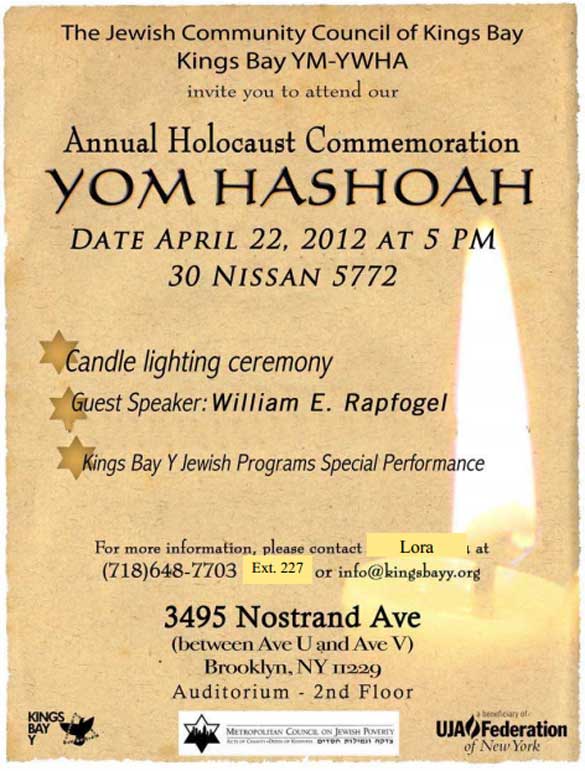 Hundreds of community leaders, elected officials, clergy and community members will gather on Sunday, April 22, 2012 at 5:00 p.m. for the Annual Holocaust Commemoration Program to be held at the Kings Bay Y located at 3495 Nostrand Avenue (between Avenue U and Avenue V).
The Jewish Community Council of Kings Bay and the Kings Bay Y will hold the event as a way to honor the memory of six million Jews who perished in the Holocaust and express the commitment to implementing the concept of Never Again.  The program will include a moving candle lighting ceremony, Kings Bay Y Tween Program performance, guest speakers and a choir from Madison Jewish Center.
For more information, please contact Lora at 718-648-7703 ext.227 or via e-mail atinfo@kingsbayy.org.