This Sunday: Fabulous Fifth Avenue Fair For Food, Festive, And Family-Friendly Fixes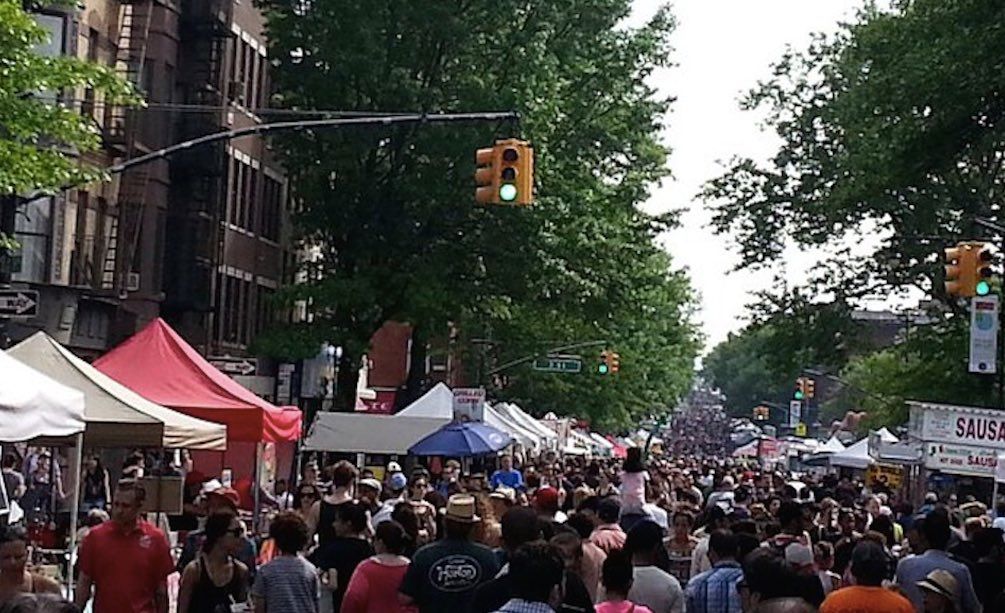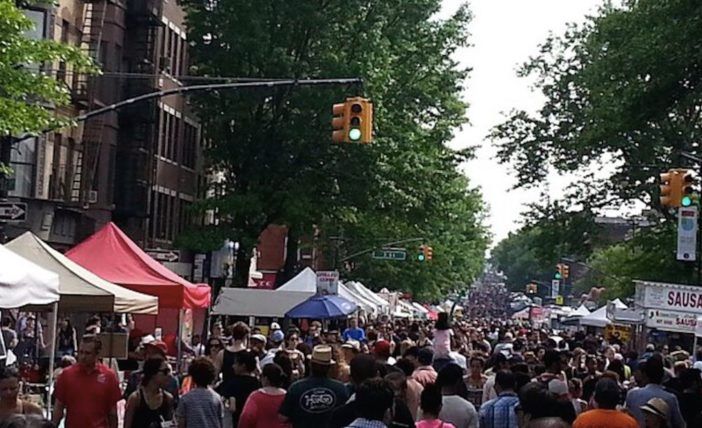 Lace up your shoes, gather up your family and friends. Oh, and come hungry and thirsty.
The Fabulous Fifth Avenue Fair is coming to town this Sunday, May 15. Get ready to join an upbeat sea of neighbors, businesses, and bands as they take over 5th Avenue between Sterling Place and 12th Street between 12pm-6pm (rain or shine).
"It's a great way to have a stroll along Fifth, grab a beer and a bite to eat and check out what we have to offer," says Mark Caserta, Executive Director of Fifth Avenue Park Slope Business Improvement District.
In addition to strolling, beering, and biting, there will be music for you to enjoy.
"It's my favorite day of the year," says Grand Central Oyster Bar Brooklyn G.M. Michael Slimmer. "Our live band that will play is just a fun, insane group." That band is Bombay Rickey. "We had a huge turn out for them last year, and we expect that to happen again on Sunday," he says. The band will be playing in front of the oyster bar from 2pm-4pm.
Music and other entertainment will take place throughout the day, most by local and non-profit organizations. You can see the entire schedule here.
Fifth Avenues businesses have already shown off their community engagement this year at the 5th Annual Taste of Fifth at the Grand Prospect Hall (263 Prospect Avenue) in early April.
"This fair is different because we have an amazing amount of participation from our local stores, bars and restaurants," adds Caserta.
The Rundown: Fabulous Fifth Avenue Fair
When: Sunday, May 15, 2016, 12pm-6pm (rain or shine)
Where: 5th Avenue between Sterling Place and 12th Street