Summer Tennis Lessons Hit Fort Greene Park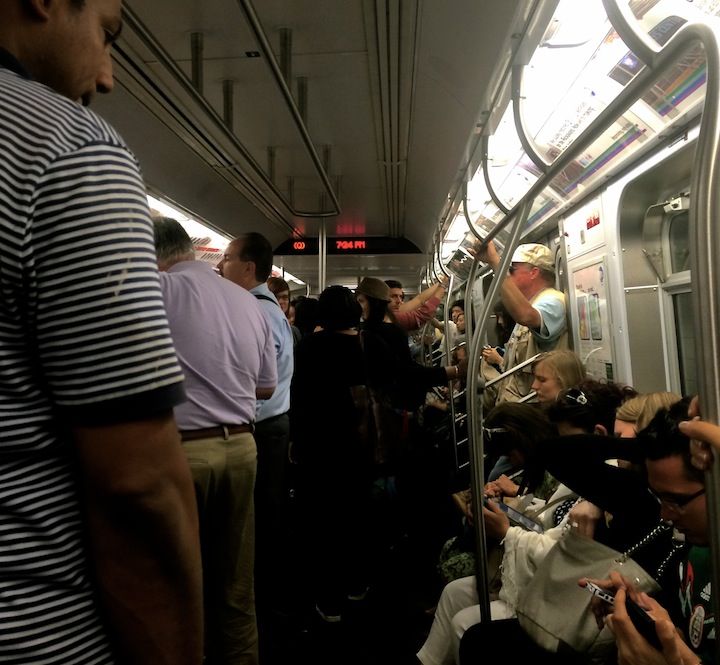 Despite inclement weather last week, the City Parks Foundation's free summer tennis lessons for children ages six to 16 began at Fort Greene Park on July 3.
When the almost 30 kids hit the court they were split up into three groups. Each group was led through drills by one of the three instructors on hand. The activities were all beginner level.
Eight year old Tony Resio signed up for the tennis lessons for the first time this year. When asked about his morning on the court Resio said, "I really liked swinging the racquet and hitting the ball, that was my favorite part." The kids were all smiles as they participated in drills that consisted of everything from hitting balls tossed by instructors on one bounce to making contact with stationary balls on the ground and attempting to hit them under a propped up net.
The most popular activity came towards the end when they played tennis baseball. They boys and girls were split up into two teams and had to hit the ball over the net but land it in the court. If they didn't do so tehy were sent to the other side and out of the game unless they were able to catch another players ball. The last boy standing was able to win it for his side.
The tennis program has been around for more than 20 years. This year the program is taking place in 36 New York City Parks. This is the sixth year Raymond Chan has participated in the program in Brooklyn. He said his love for tennis is what keeps him coming back.
"I love to teach tennis so this job is really great for me and I also enjoy seeing the kids getting active," Chan said. "This year's turnout has started off great. It is great to see some of the same faces year in and year out and even nicer to see the new faces getting into the sport of tennis."
Fort Greene resident Bradley McCallum enrolled his 7-year-old son, Otis, in the program for the first time this year.
"This program is really incredible," McCallum said. "The instructors are great and focused and everything seems really well structured and fun. Best of all, it is free."
H.S. Sanders, watched her seven year old grandson Jesse play from a park bench nearby, "The program is great and most importantly these kids seems to be having a great time," Sanders said. "I am glad they are getting to be active and expending some energy."
The tennis program will continue on Mondays and Wednesdays from 9 a.m. to noon culminating with a tournament on Aug. 9. Visit the City Parks Foundation website for more information.