Summer Party Edition: Movies, Food & Music Fests All Weekend In Ditmas Park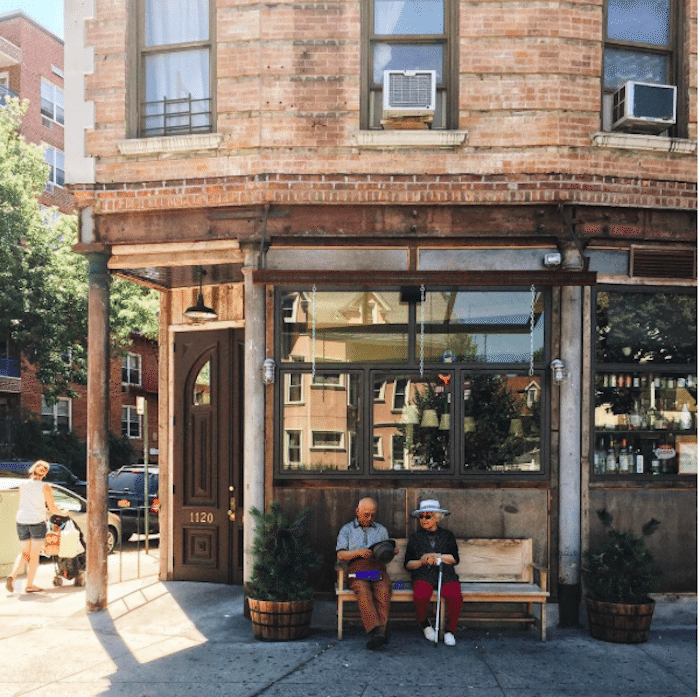 This weekend is explosive with so many summer festivals, concerts, and outdoor movies that it'll be hard to choose between them. Whether you're looking to see Back to the Future or Ghostbusters, experience Pakistani culture, catch some Bengali rock or Zydeco music  — this is your spot for the hottest weekend events in (and around) Ditmas Park. If you have an event to share, email us at editor@ditmasparkcorner.com.
All Weekend:
Take advantage of all the great restaurants in our area which are part of Dine In Brooklyn throughout August 22. View our article here for all details.
Commemorate the Battle of Brooklyn with events throughout the borough!
Pop-Up Audubon Fishing Clinic and more free events at the park
When: Saturday and Sunday, August 20 and 21, sessions start at 1pm and 3pm.
Where: Prospect Park, multiple locations. Fishing is on the peninsula near the lake.
What: Learn all the fishing basics: aquatic ecology, fishing safety, how to use a cane pole and collect your own bait. Also check out the tons of other outdoor events at the park this weekend including nature exploration (Saturday, 10am to 1pm); Free rowing on the lake (Saturday 12pm to 4pm); and Woodland Corps (Saturday 10am to 2pm).
How Much: Free
Friday:
Weekend Walks / Summer Movies returns to Cortelyou Road
When: Friday, August 19 from 5pm to 11pm (movie begins at sundown).
Where: Cortelyou Road between East 17th Street and and Coney Island Avenue.
What: Come back for round 2 of the outdoor movie showing and festival from the Flatbush Development Corporation and the Department of Transportation. Watch Ghostbusters on the giant screen outside in the middle of the street! Before the movie, check out The Farm On Adderley's 10 year anniversary street party from 5:30pm to 7:30pm featuring free food and drinks, and live music.
How Much: Free!
Live Zydeco music at Bar Chord
When: Friday, August 19 at 10pm.
Where: Bar Chord, 1003 Cortelyou Road between Coney Island Avenue and Stratford Road.
What: Want to keep partying after the Cortelyou summer movie tonight? Catch an installment of the Illegal Mescal Music Series, featuring Brooklyn-based Zydeco and Funk band Smith & 9th Ward.
How Much: Free show, but don't forget the drinks at the bar.
Live music at The Owl Music Parlour
When: Friday, August 19 at 8pm (doors at 7:30pm).
Where: The Owl Music Parlour, 497 Rogers Avenue between Midwood and Maple Streets.
What: Cassidy Andrews plays original, melancholy tunes sprinkled with humor and charm; and versatile saxophonist, clarinetist & composer John Ellis plays celebratory and edgy tunes inspired by New Orleans and New York City.
How Much: $10 suggested donation.
Soul Train at Lola Star's Dreamland Roller Disco
When: Friday, August 19 from 7:30pm to 10pm.
Where: Lefrak Center at Lakeside, Prospect Park.
What: Hop on the soul train this week at Roller Disco, featuring house, soul and 80's club music (21+).
How Much: $18 per person.
Saturday: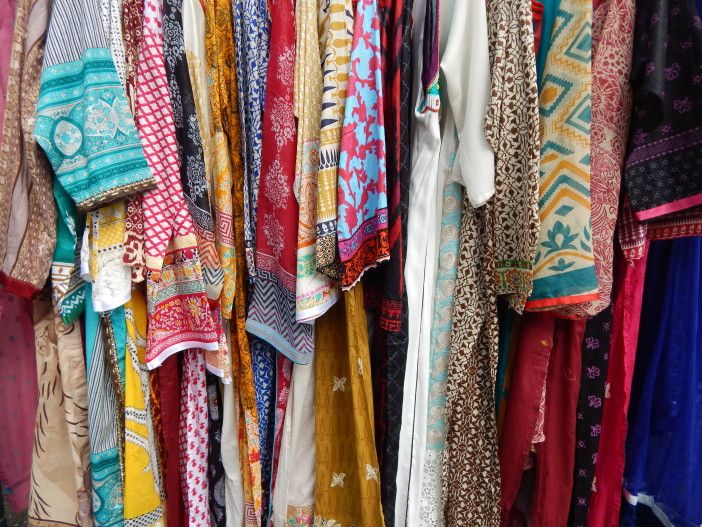 Bilingual (English / French) Storytime at the Cortelyou Library
When: Saturday, August 20 from 10:15am to 11:15am.
Where: Cortelyou Library, 1305 Cortelyou Road at Argyle Road.
What: Teachers from bilingual preschool Le Jardin de Louise read Eric Carle in two languages: French and English: The Very Hungry Caterpillar/La Chenille Qui Fait Des Trou and The Grouchy Ladybug/La Coccienlle Mal Lunee. Read by Assita and Erica, great for ages 0–5.
How Much: Free
Brooklyn Mela On Coney Island Avenue
When: Saturday, August 20 from 12pm to 6pm.
Where: Coney Island Avenue, Between Foster Avenue and Avenue H.
What: Celebrate Pakistan's Independence Day with the Pakistani-American Merchants Association, and potentially 30,000 attendees (past Melas have reached those numbers, according to organizers). The festival includes delicious food, handicrafts, music performances, rides and more. Note for drivers: Coney Island Avenue between Avenue H and Foster Avenue will be closed to cars from 8am.
How Much: Free to attend.
James E. Davis Family Carnival
When: Saturday, August 20 from 10am to 8pm.
Where: Empire Boulevard between Nostrand and Rogers Avenues.
What: A carnival to celebrate the life of James E. Davis, featuring carnival rides, free food and ices, open sprinklers, an obstacle course, games like jumbo Jenga, community resource vendors, live music and more! Sponsored by 43rd District Assembly Member Diana C. Richardson.
How Much: Free
Bengali Rock Concert at the East Fourth Street Community Garden
When: Saturday, August 20 at 2pm.
Where: East 4th Street between Fort Hamilton Parkway and Caton Avenue.
What: Catch an amazing live performance by Bangladeshi-American rock band The Feringhees, which draws inspiration from Nazrul Sangeet and Bengali film scores to American classic and progressive rock to Bangla rock and fusion. The six-person band is Shakir Ahmed (vocals), Nusrat Hossain (violin), Safeer Islam (guitar), Nadeem Ahmad (guitar), Rafaat Hossain (bass), and Tahmeed Qazi (drums/percussion).
How Much: Free
Summer open house at Third Root Health Center
When: Saturday, August 20 from 2pm to 5pm.
Where: Third Root Community Health Center, 380 Marlborough Road between Cortelyou and Dorchester Roads.
What: Check out free services and healing stations throughout the day, including 15-minute Acupuncture sessions, 15-minute Chair Massage sessions, and yoga. Plus a free yoga class voucher for all visitors (first come first served basis until they run out).
How Much: Free
Summer Comedy Series: Cold-Pressed Comedy
When: Saturday, August 20 at 7:30pm.
Where: House of Juice, 642 Rogers Avenue between Parkside and Clarkson Avenues.
What: A fresh take on comedy by Brooklyn locals, hosted by Eugene T. Barnes and featuring Alex Carabaño, Brian Lian, Catlin Paluffo, and Vince Chang Roberts.
How Much: $20, includes one full-sized beverage or a drink flight and tapas.
Sunday:
Corn Festival at the Cortelyou Greenmarket
When: Sunday, August 21 from 10am to 1pm.
Where: Cortelyou Greenmarket information tent, Cortelyou Road and Argyle Road.
What: Prepared to get corny at the Cortelyou Greenmarket, with a corn husk doll making workshop, a corn husking contest, and samples of Mexican grilled corn and caramel popcorn.
How Much: Free
Midwood Summer Stroll
When: Sunday, August 21 from 5pm to 9pm (movie starts at 8:30).
Where: Avenue M from East 13th Street to East 15th Street.
What: Family movie and fun night presented by the Midwood Development Corporation and the Department of Transportation. Come out for an outdoor screening of the 1985 classic Back to the Future, a giant slide, bounce house, face painters & balloon clown for the kids, and the Midwood Movie History Pop-Up Museum, where you can learn about the neighborhood's varied film background. Transportation note: Avenue M and Elm Avenue from East 13th to East 15th Streets will be closed to cars, starting at 4pm. Also, the B-9 Bus will be rerouted to Avenue L between Coney Island Avenue and Ocean Avenue.
How Much: Free
Smorgasburg at Prospect Park
When: Sundays, 11am-6pm.
Where: Prospect Park, Breeze Hill (Located near Lakeside and the Lincoln Road entrance).
What: Hungry after a weekend of festival-hopping? Stroll over to Smorgasburg to find 100 vendors and food from all over the world every Sunday at Breeze Hill, located near Lakeside and the park's Lincoln Road entrance.  Find the market on Google Maps here. Presented in partnership with Prospect Park Alliance. Dog friendly.
How Much: Food individually priced.
Classically-influenced Jazz Trio at Qathra
When: Sunday, August 21 from 5pm to 7pm.
Where: Qathra Cafe, 1112 Cortelyou Road between Westminster and Stratford Roads.
What: Join Tim Kiah, Roy Nathanson and Jesse Mills for an evening of live jazz, including standards and original compositions, influenced by classical themes.
How Much: Suggested donation (plus check out the full cafe menu).
[Updated 5pm] Peace and Unity Rally for the Victims of Ozone Park Shooting
When: Sunday, August 21 at 3pm
Where: Avenue C Plaza on McDonald Avenue, between Church Avenue & Avenue C
What: Join Kensington neighbors and community leaders for a Peace and Unity Rally for Imam Maulana Alauddin Akonjee, 55, and Thara Uddin, 64, who were murdered last week in Ozone Park, Queens.
How Much: Free