Summer Checklist: See a Ball Game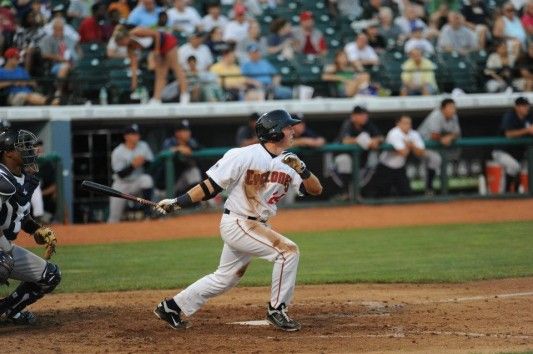 This summer, take advantage of some of the things close to home that you've always been meaning to check out. Over the next few weeks, we'll take a look at a bunch of places and events that are within a reasonable distance of Ditmas Park that are worth a trip this year.
Up this week, the Brooklyn Cyclones. If you like baseball even a little bit but haven't been to a Cyclones game, you're missing out. It's a quick ride on the Q train (even quicker on weekends this month, while the Q train runs express to Coney Island).
Tickets are inexpensive, the view is terrific, and the food is pretty good. Get there early and enjoy Coney Island, and stick around after Friday and Saturday games to see fireworks.
They also do so many promotions. For $18 every Friday night, it's all-you-can-eat hot dogs, watermelon, ice cream and more. On Tuesdays you can get a free t-shirt, and on Thursdays you can get a free jersey. And right now there's a deal on Amazon where you can get a field box seat, meal combo, and souvenir cap (a $44 value) for just $19.
Or consider joining CAMBA for their annual night at the ballpark on Monday, July 23. Tickets are available online here–they cost more than your average game, but it's for a good cause, and you get food, drink, and a baseball cap, and the nicer seats get you access to a catered luxury suite.