Sugar Rush! Retro Candy Store Debuts In South Slope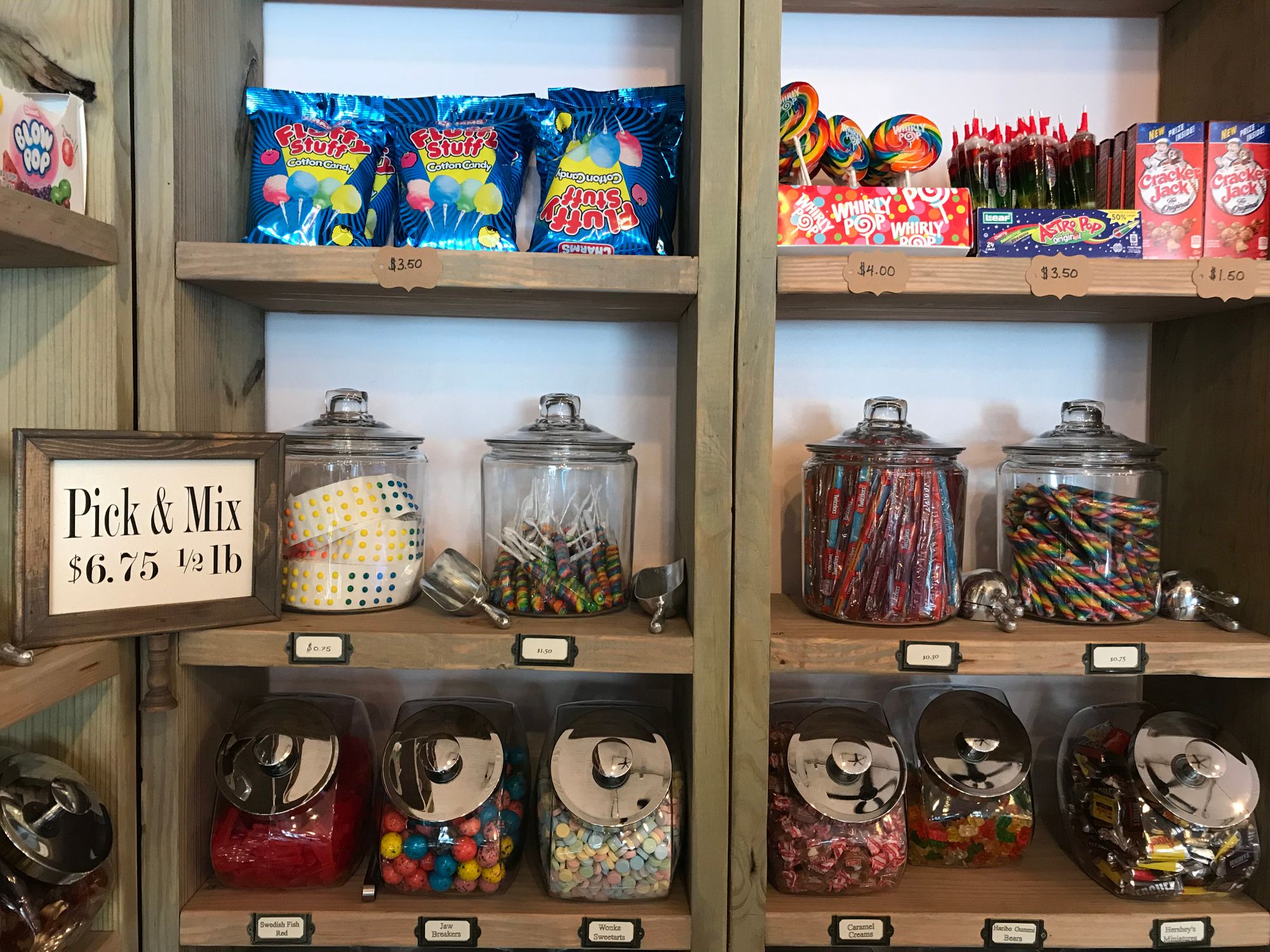 SOUTH SLOPE – Candy-lovers of all ages will experience sugar highs at a new 7th Avenue candy store where old-school American and UK sweets line the shelves in shiny glass bowls just like vintage candy shops of yore.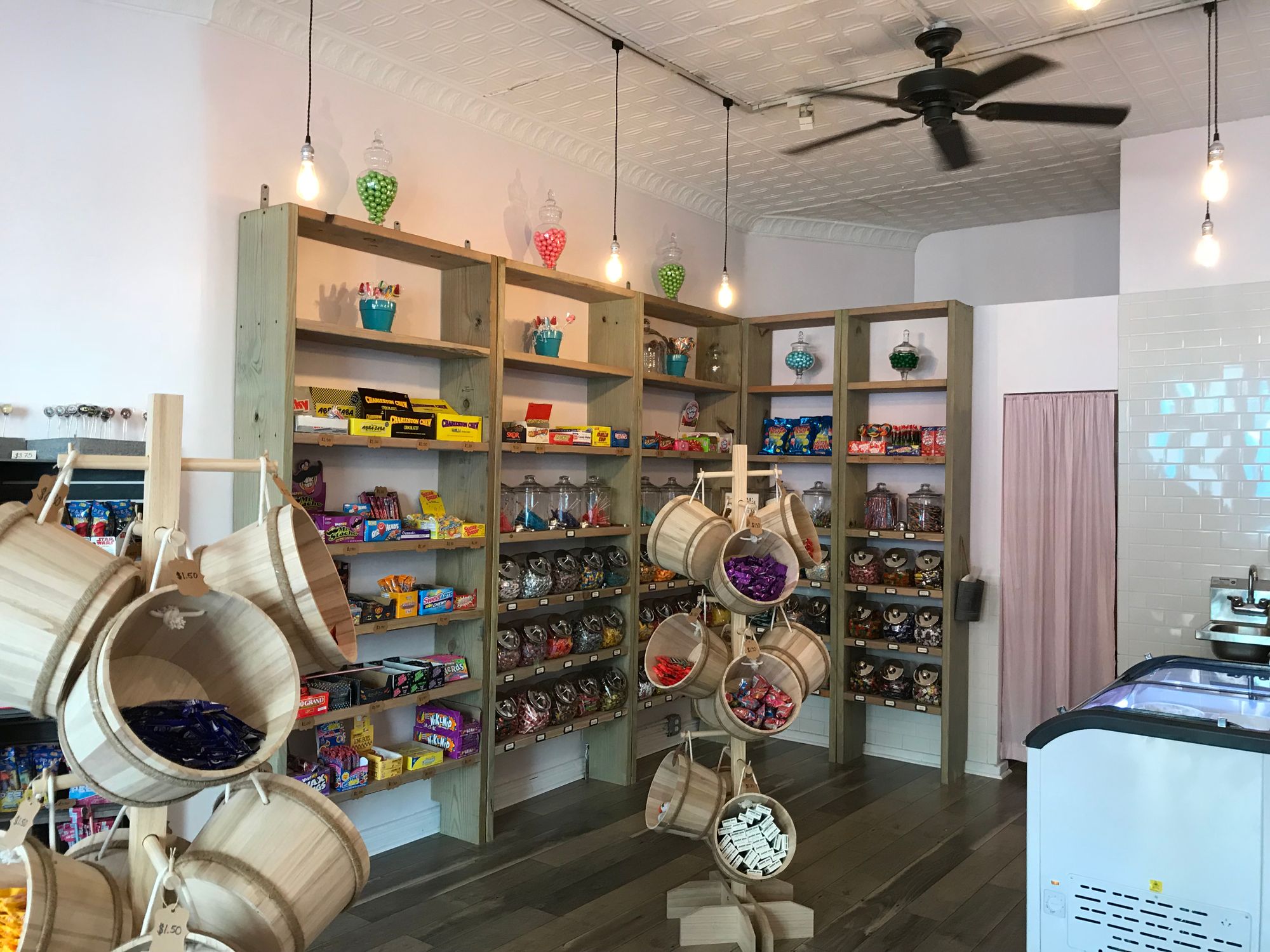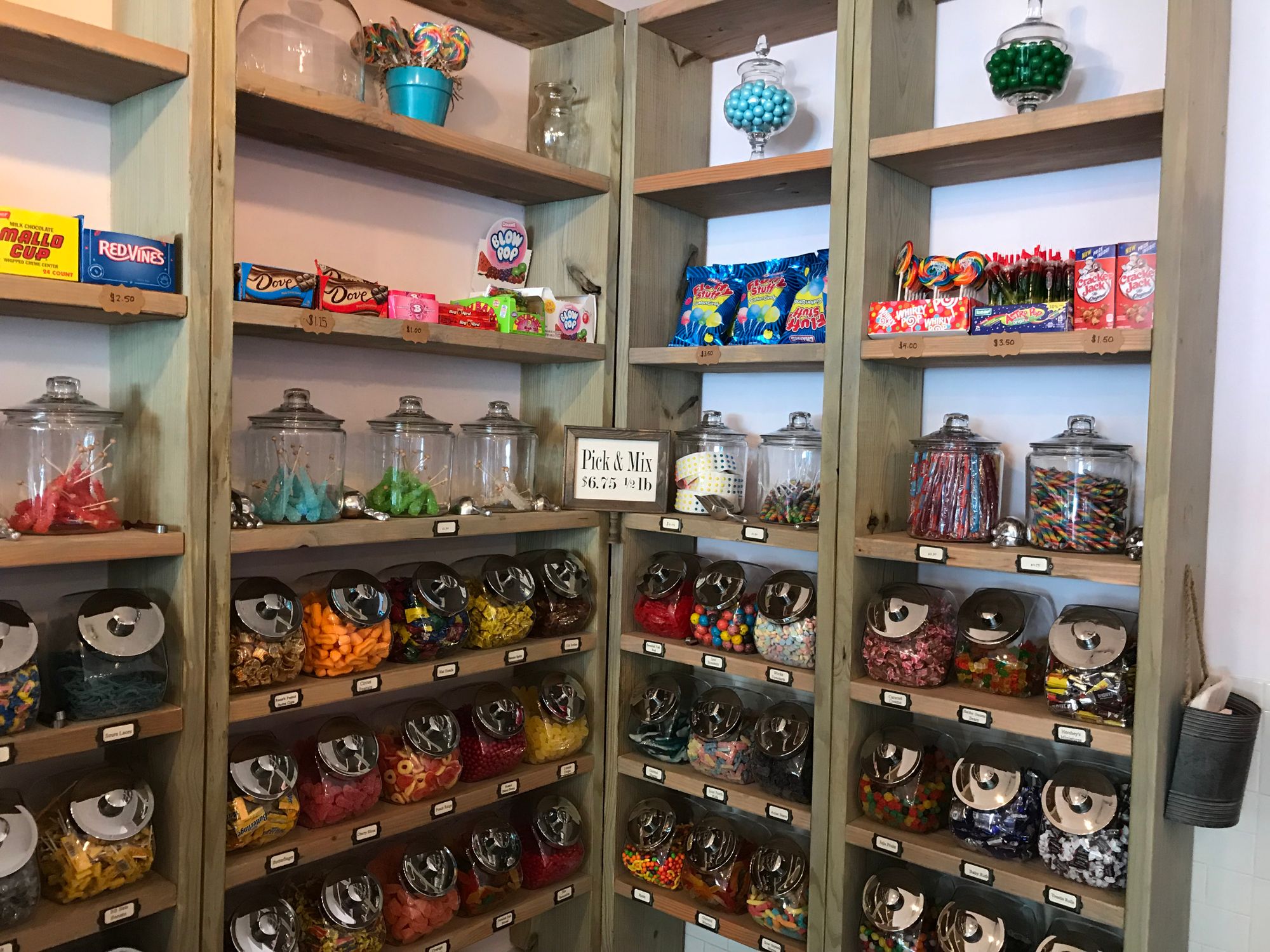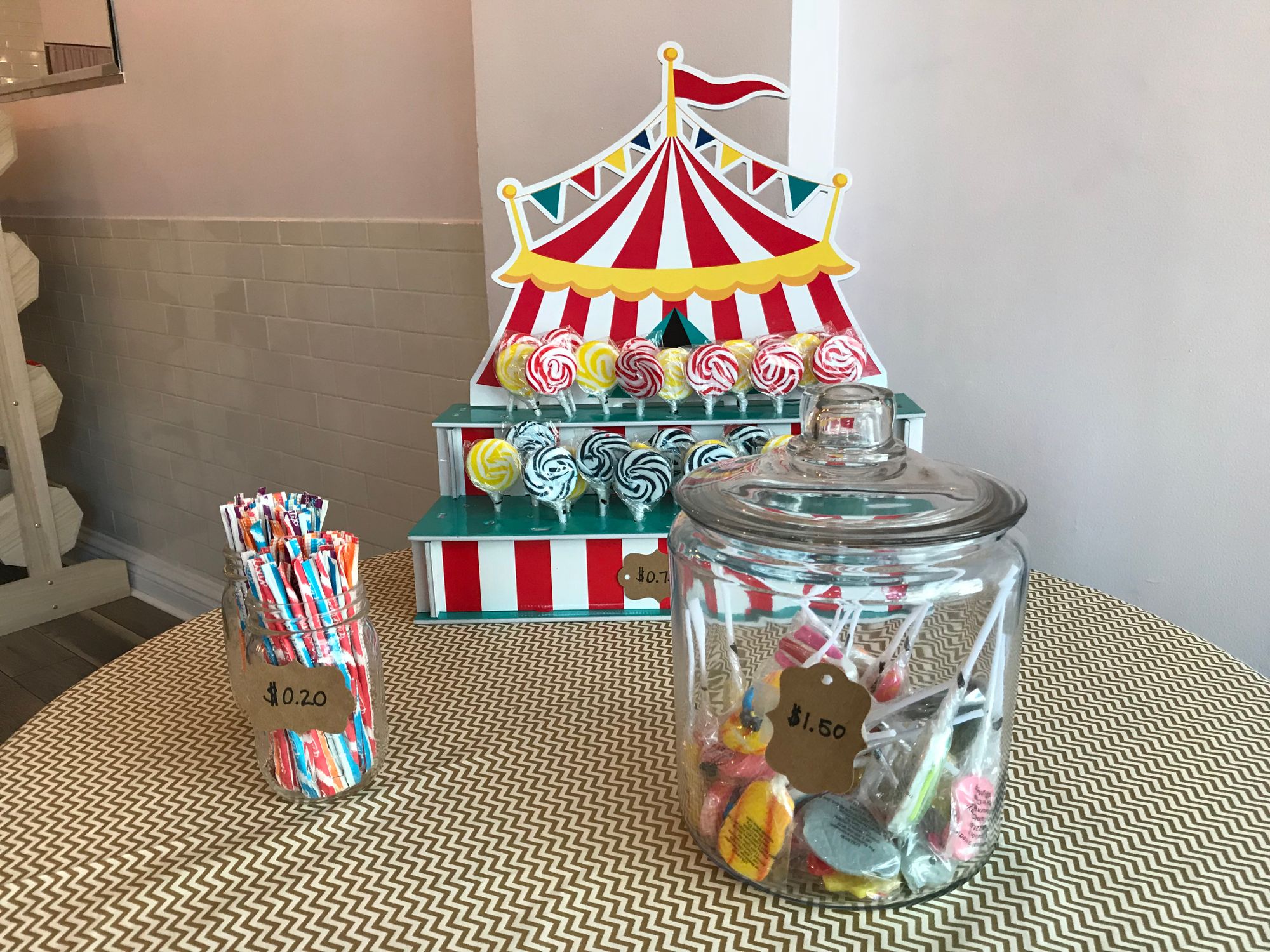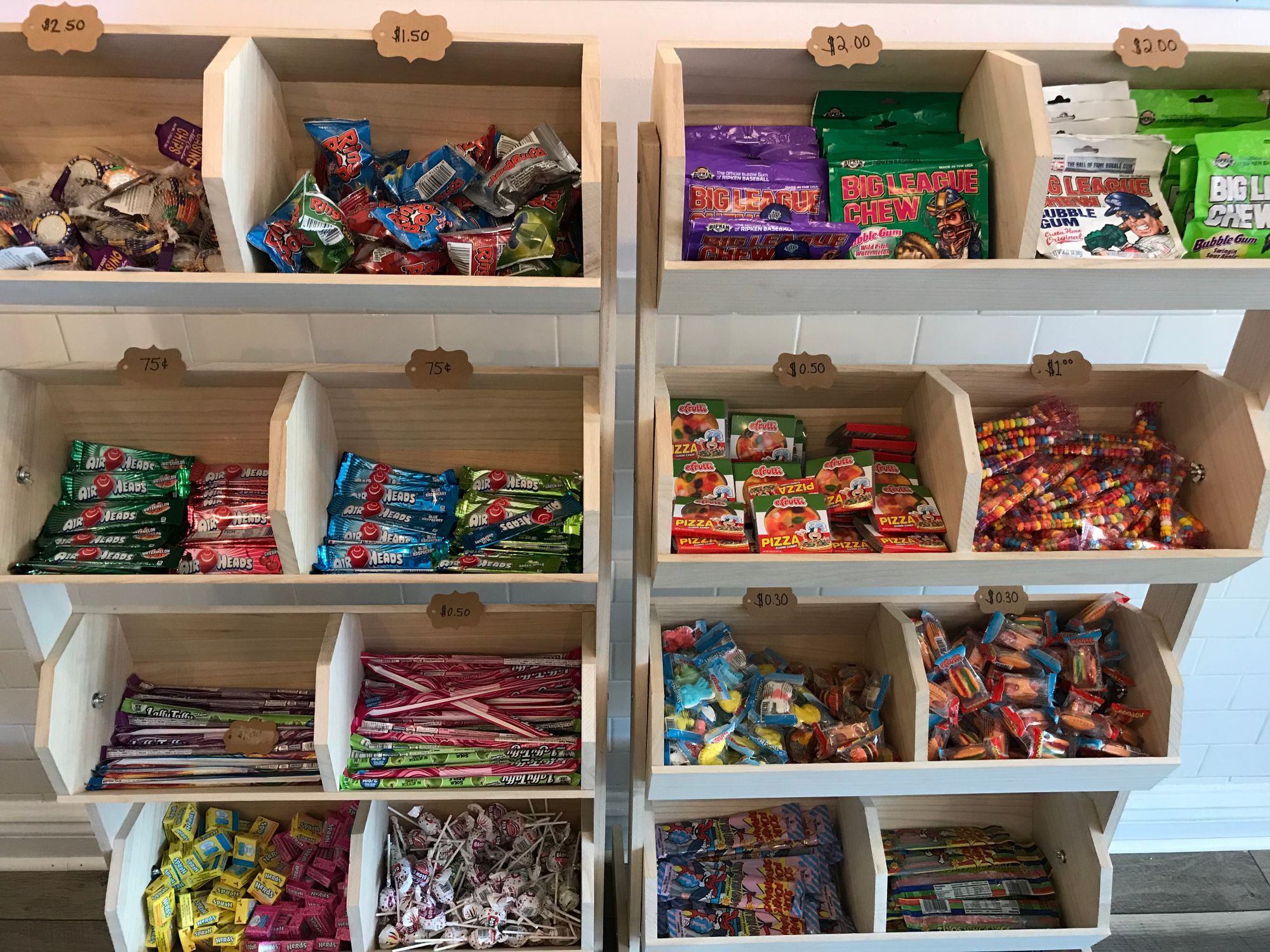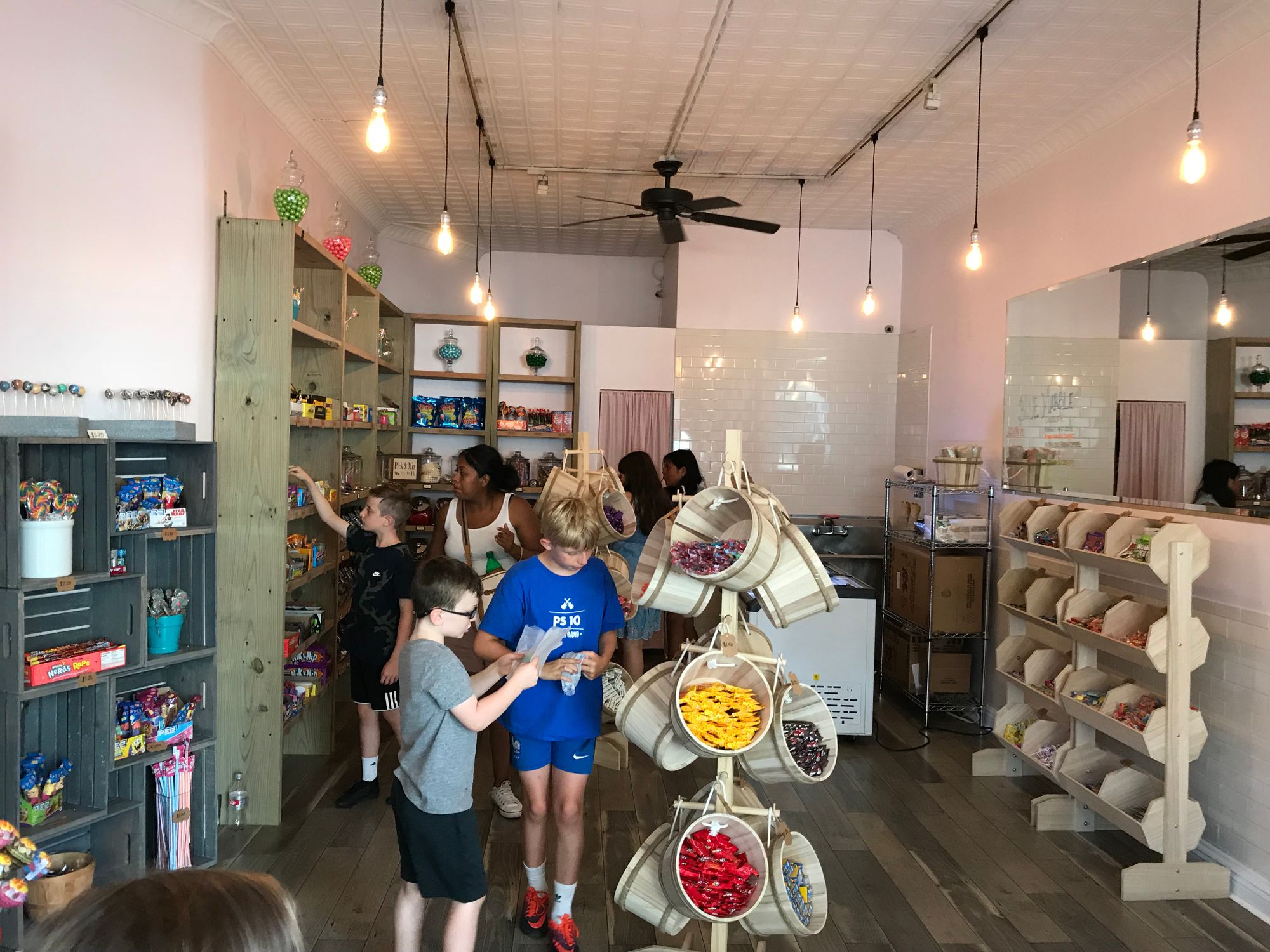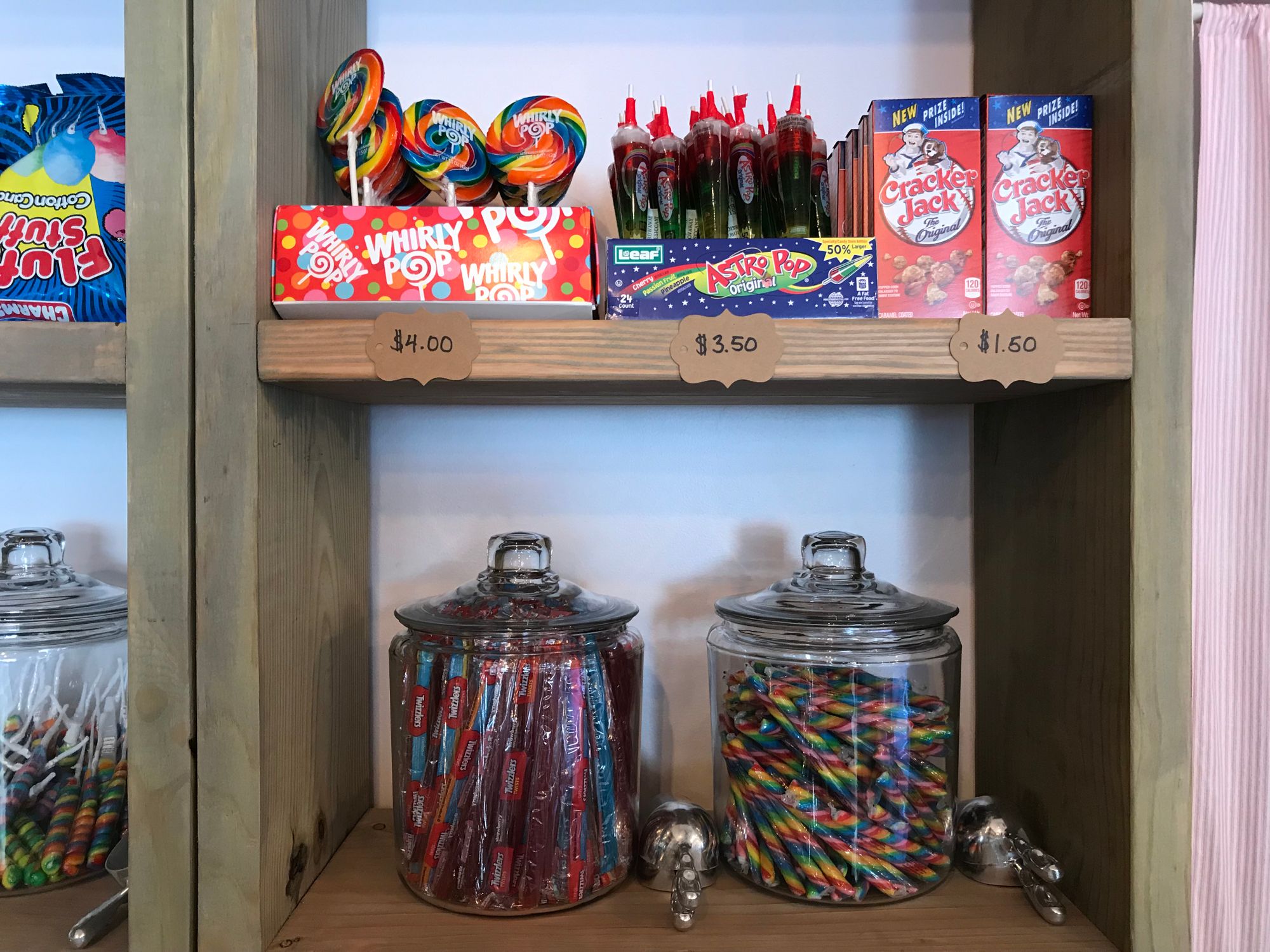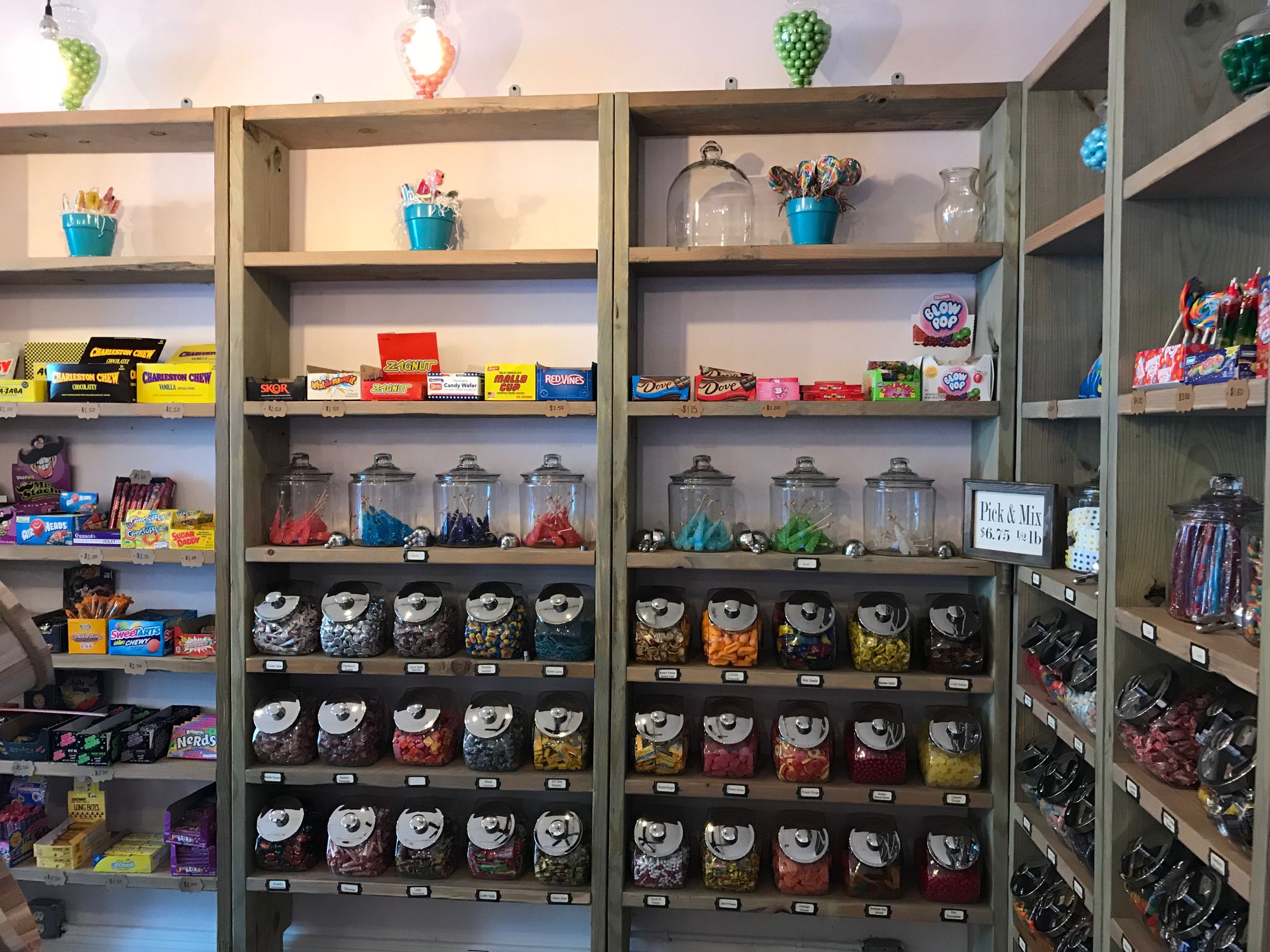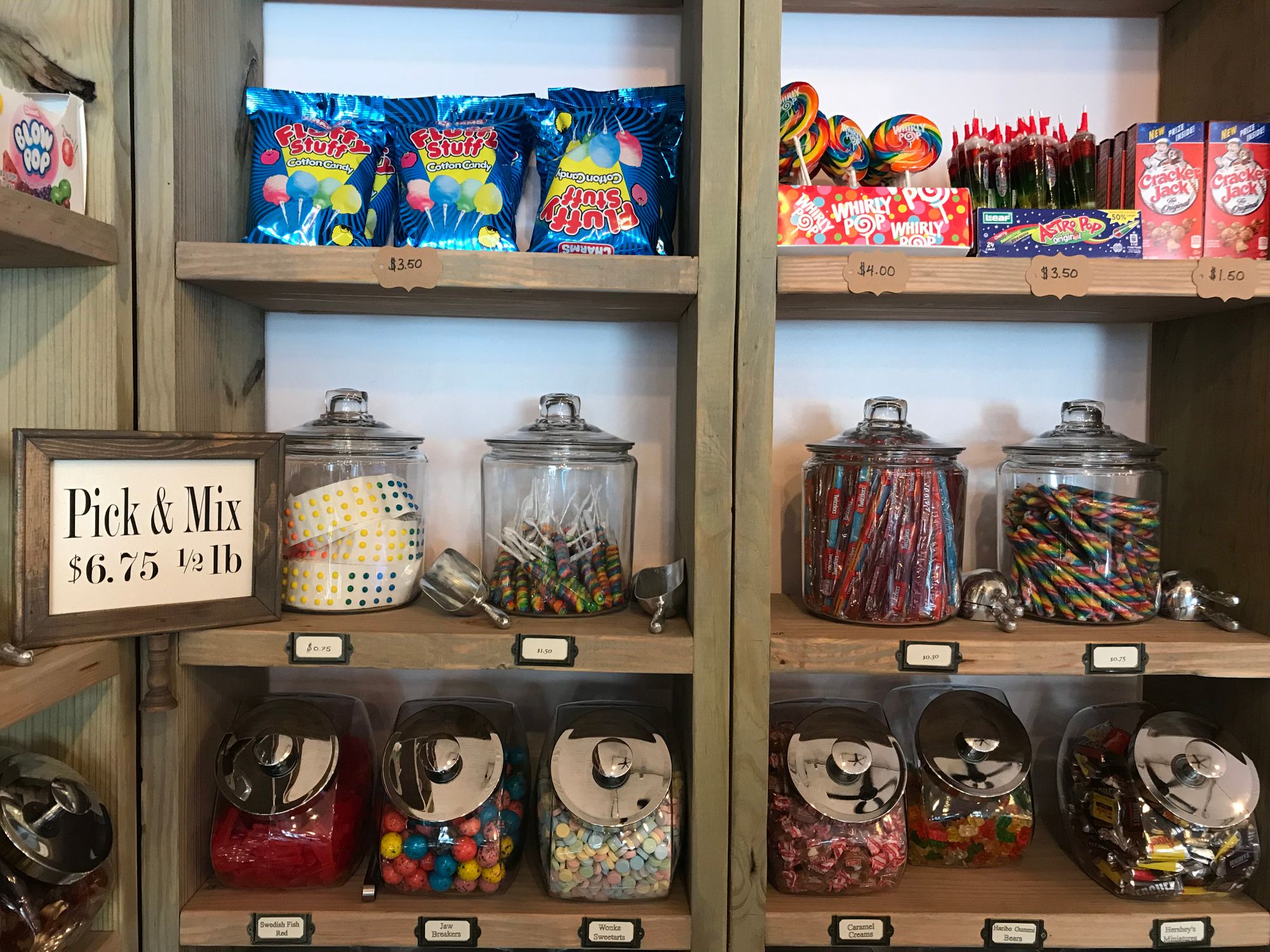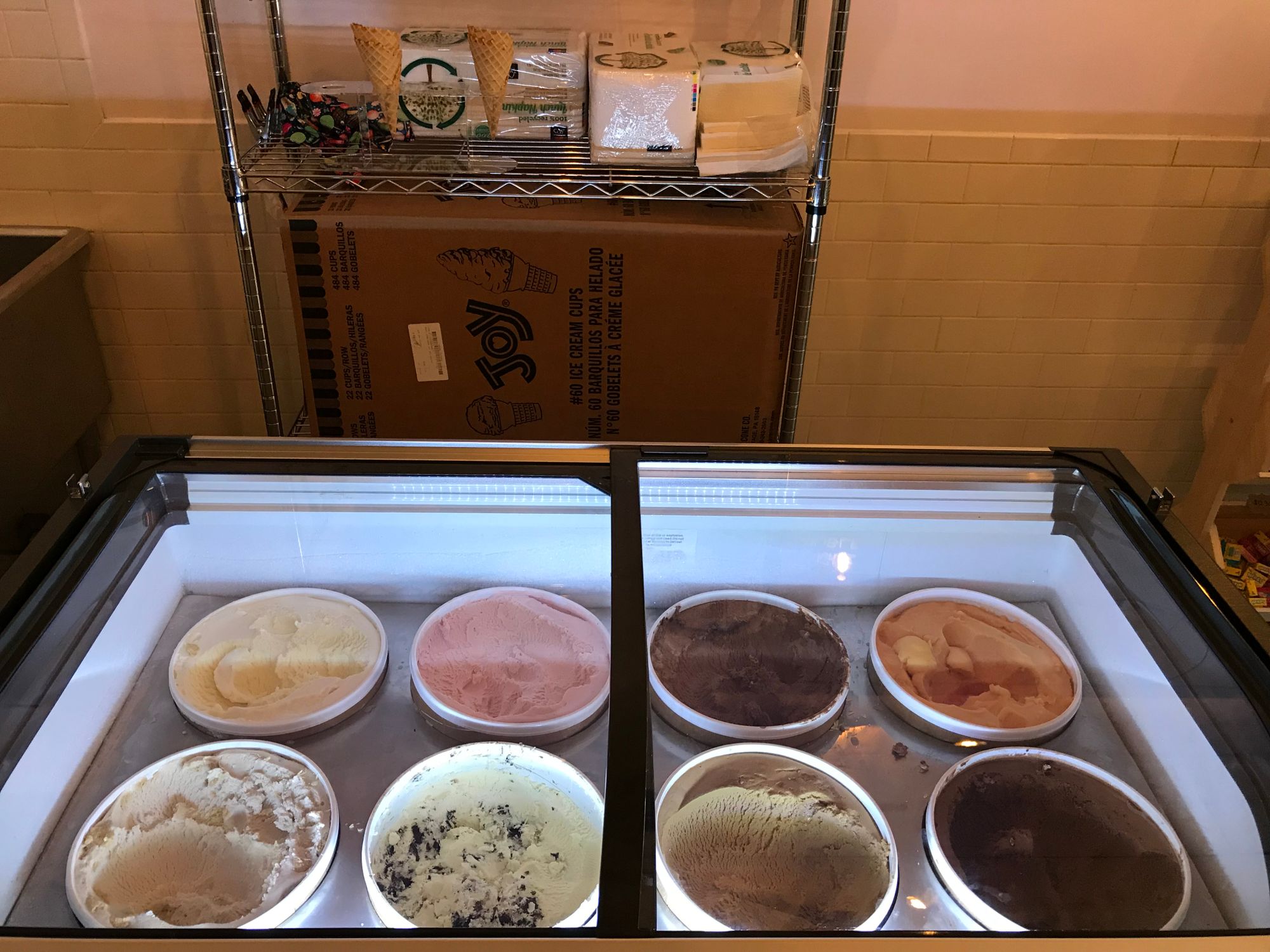 Fferins of Brooklyn (a Welsh word meaning "sweets" and pronounced "fair-ins") debuted at 438 7th Avenue two weeks ago on Saturday, July 7. Owner Hayley McGrath originally hails from Wales and currently lives nearby in Windsor Terrace with her partner and their six-year-old twins.
"There's nothing like it around here," she says of her retro sweets shop, adding that she stocks her shelves with "things I remember from childhood, just the old-style pick-a-mix candy."
"There's a candy store downtown, it's very in-your-face," she continued explaining Fferins' vintage charm. "I wanted the opposite of that, keeping it very local, very low-key, very friendly."
Fferins is located in the 7th Avenue storefront formerly occupied by The Ploughman, an artisanal cheese/charcuterie/craft beer store that closed last summer.
McGrath worked for more than 15 years in social services, both in the UK and in New York, before deciding she needed a change. "I really wanted to work for myself," she says, "I wanted to really see my own work pay off, no one else's, just mine. If it doesn't go well, that's my fault. If it goes well, that's also to do with me. I was trying to think of something that worked well with the area, was community [focused]."
Shoppers can grab a bag and "Pick & Mix" a half-a-pound of sweets for $6.75. The colorful options include: bubble gum, Caramel Creams, Circus Peanuts, Cola Bottles, Gummi Bears, Gummi Worms, Jaw Breakers, Laffy Taffy, Lemon Drops, Mary Janes, Smarties, Sour Patch Kids, Swedish Fish, Sweetarts, Root Beer Barrels, and much more.
"We asked a lot of people," McGrath said when making her initial selection of sweets. "We asked the kids and parents at our kids' school—a bit of market research with six-year-olds."
Fferins also stocks a variety of creamy chocolates from the UK such as Bounty chocolate bars and various Cadbury bars that will attract ex-pats and devotees to the store. There's also a "Made In Brooklyn" section featuring confections made locally like Raaka "bean-to-bar" chocolate from Red Hook, Salty Road salt water taffy from Sunset Park, and Anya's all-natural licorice from Williamsburg.
"I want to ask people what they want," McGrath adds, saying she'd like to stock items that customers can't find at other stores, making Fferins a "destination" for them. "A few people have been in already asking me to get things for them." Some customer requests include additional items from the UK, dark chocolate Bounty bars, and Dutch licorice. "We welcome any suggestions," she notes.
During BKLYNER's visit this past Saturday, several groups of children and adults appeared thrilled to discover the new addition to the neighborhood, happily filling up bags with candy or leaving with an ice cream cone in hand.
As if the Candy Land-like offerings were not enough temptation, Fferins also sells eight flavors of Blue Marble ice cream. McGrath also hopes to host special events at the shop in the near future.
"We've got old-school, retro things that you can't find any place," McGrath adds as further enticement to visit Fferins. With new and nostalgic candies that she says are "a bit of me and a bit of what everyone else fancies," the variety will satisfy any sweet tooth.
Fferins of Brooklyn, 438 7th Avenue (between 14th & 15th Streets), Park Slope
718.788.5788
Hours: 12pm to 9pm
Website coming soon.