From Principal To Teacher, A Quiet Reassignment For Success Academy Fort Greene's Candido Brown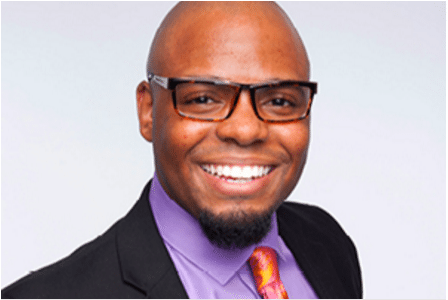 The rumors of ex-principal Candido Brown's quiet reassignment away from Success Academy Fort Greene, over  to Success Academy Harlem 1, have now been confirmed by Capital New York. The shift occurred January 19 and marked the end of a leave of absence that began January 4. A new principal has not yet been named to replace Brown at SA-Fort Greene (101 Park Avenue), where he is currently still listed as principal on their website.
Brown now teaches third grade at Harlem 1, the school where he previously worked between 2012 and 2014.
An SA spokesperson told Capital New York that the leave of absence and reassignment do not contradict one another.
"Candido Brown decided to step down as principal over the winter break and take a personal leave," Ann Powell, a network spokeswoman, said in a statement. "This has been an exceptionally hard time for him personally and professionally. He asked if he might come back as an educator to where he had originally taught and led, which was Success Academy Harlem 1. We believe Mr. Brown is a talented educator, and so when he asked to return we welcomed him back."
It makes sense that Brown would want to leave SA-Fort Greene, where his creation of a "Got To Go" list of unwanted students garnered scrutiny and scandal for the charter school network as a whole.
It has since led to a New York Times expose and a call for a moratorium on SA expansions in School District 13, and helped fuel both an investigation by the SUNY Charter Institute and a new federal civil rights complaint against Success Academy as a whole, filed by 13 parents/students and a slew of citywide officials and advocacy groups.
That latest complaint accuses the charter school of "systemic practices violating the rights of children with disabilities" via Section 504 of the Rehabilitation Act of 1973 ("Section 504") and the Individuals with Disabilities Education Act ("IDEA").
All of the families involved in the complaint are not identified by name, although two are students at Brooklyn branches: one is a nine-year-old girl at Success Academy Cobble Hill and another is a five-year-old boy at Success Academy Crown Heights.
Listed examples of rights violations include failure to provide referrals for initial evaluations or follow-up evaluations, written notification of students' rights and procedural safeguards, and denial of occupational therapy and other services, as well as the repeated use of suspensions and calling of EMS and parents — allegedly as discrimination and retaliation for not dis-enrolling from the school as requested.
Officials involved in the complaint are Public Advocate Letitia James, NYC Council Education Committee Chairperson Daniel Dromm, Legal Services NYC, The Legal Aid Society,Partnership for Children's Rights, MFY Legal Services, and New York Legal Assistance Group.