Subway Notices Get Organized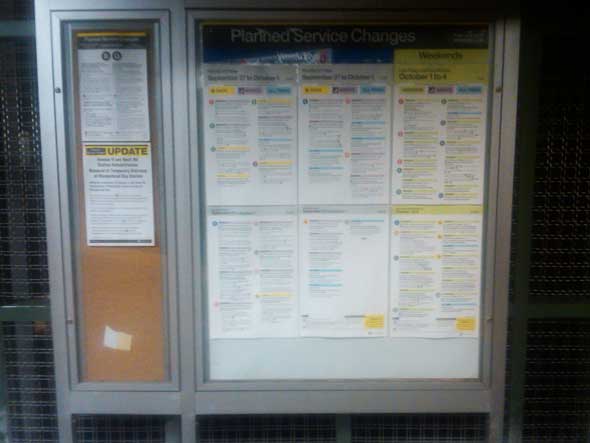 As part of the renovations at B/Q subway stations, the MTA is adding bulletin boards to organize and display information about service changes.
This photo, sent in by BrooklynQ, shows the Neck Road train station bulletin board, already packed with the mind-boggling array of service disruptions. Meanwhile, over at Sheepshead Bay Road, the walls are plastered with notices that have little rhyme or reason in the way they're displayed, and are easily overlooked.
This is an improvement – let's just hope once the construction is done these will sit empty for a few years (or they let community groups advertise on them).