Have A Subway Horror Story? Share It With the Riders Alliance This Week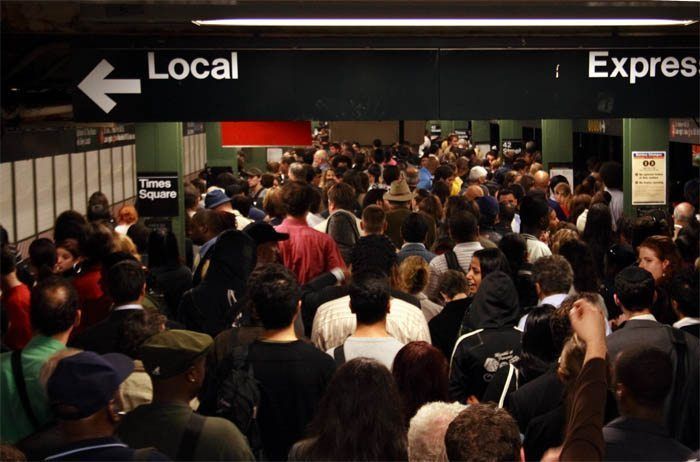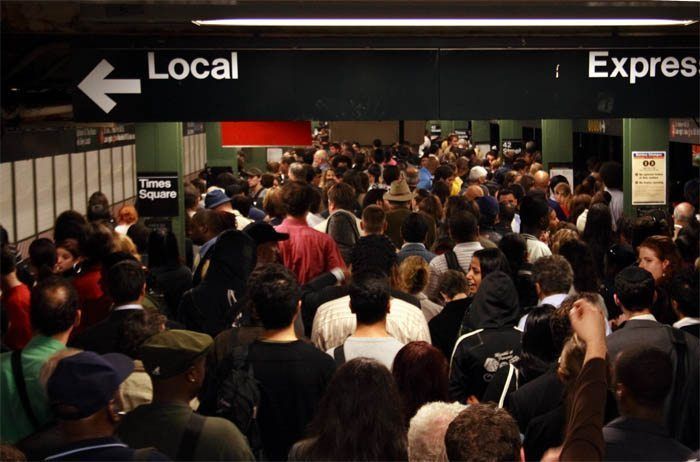 From epic delays that make riders want to whip out their subway voodoo dolls to overcrowded trains that bring you up close and personal with many a stranger's armpit, there's a seemingly endless supply of commuters' horror stories – and the Riders Alliance wants to hear all about your frustrations this week.
A grassroots group that advocates for better public transportation, the Riders Alliance gathered its members at the Atlantic Avenue subway station on Sunday, March 15, to kick off a week-long drive to collect these tales of woe – which will be compiled for Governor Cuomo and state lawmakers in an effort to pressure them to fully fund the MTA's five-year capital plan. Currently, the MTA has identified $32 billion in capital needs — but only about $17 billion in sources of funding.
"The move to collect riders' 'horror stories' is prompted by a sharp increase in complaints from Riders Alliance members about signal malfunctions, unexplained train delays and generally deteriorating service in recent weeks — largely attributable to an aging subway system that can only be repaired if lawmakers decide to fund the next capital program," the group stated in a press release.
The alliance will collect stories on its website through Friday, March 20.
Already, the organization said the stories are coming fast and furious — including from, not surprisingly, F train riders, who are hopping on the least reliable line in the city, according to a recent report.
"Signal problems, power failure and disabled train seem to be the themes of the winter," David Estrada, who lives off the F and G subway stop at 15 Street-Prospect Park, said in the group's press release. "We need a well-funded capital plan that will provide the money for countdown clocks, service announcements and faster trains!"
Meanwhile, John Raskin, the executive director of the Riders Alliance, said that while it's "easy to blame the MTA for all of these breakdowns and malfunctions," the "real culprits are Governor Cuomo and members of the state legislature, who have not stepped up to provide the funds that would fix and upgrade our subways."
"If Governor Cuomo and state lawmakers don't fund the next MTA capital program, riders are going to see a lot more of these signal malfunctions and train breakdowns in the future," Raskin said. "Our transit system is better in every way than it was in the 1980s, but if we don't invest the funds to maintain it, we'll see the bad old days come back."