Subway Horror After Man Jumps To Death In Front Of C Train
BROWNSVILLE – A man apparently committed suicide in front of a Brooklyn bound C train as it rode into the Rockaway Avenue station on Fulton Street in Brownsville Monday afternoon.
A police official said the man, said to be in his 40's or 50's but otherwise unidentified, "looked in the eyes of the conductor as it pulled in and then jumped in front of the train."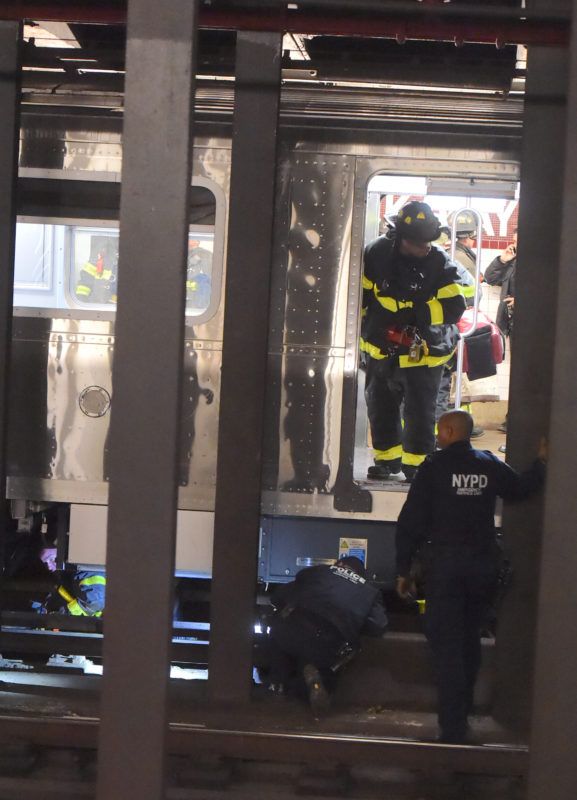 Horrified passengers looked on in horror as police and firefighters swarmed into the station at about 4 p.m.and climbed under the train to see if the man was still alive, but he was killed on impact, police say.
Train service on the southbound A and C train was suspended between Jay St -MetroTech and Broadway Junction in Brooklyn, causing considerable delays. Northbound was restored shortly after the incident.
If you or anyone you know is suffering from depression and have thoughts of suicide, please reach out for help. The number for the National Suicide Hotline is 1-800-273-8255.