How Was Your Subway Commute From Hell?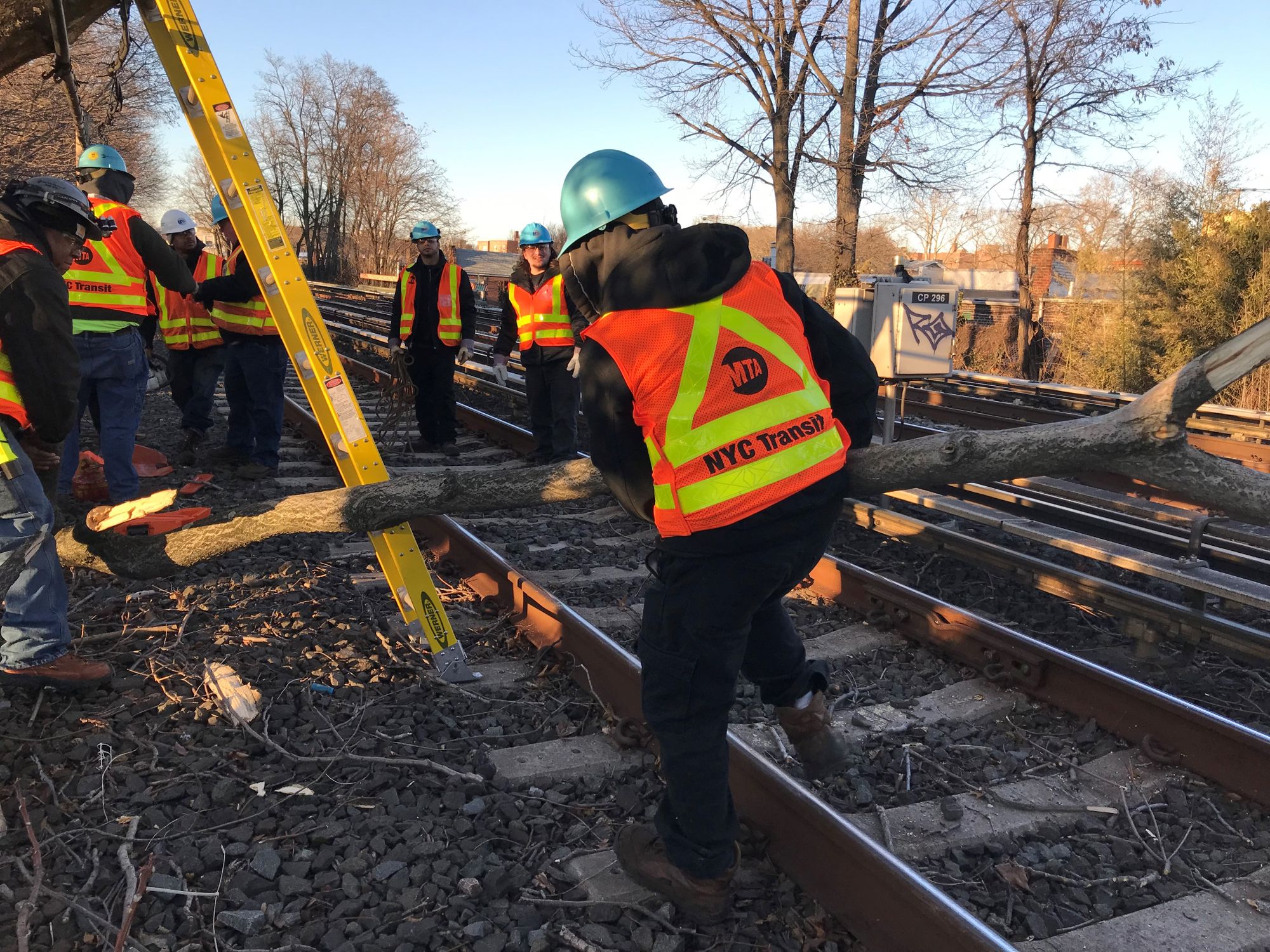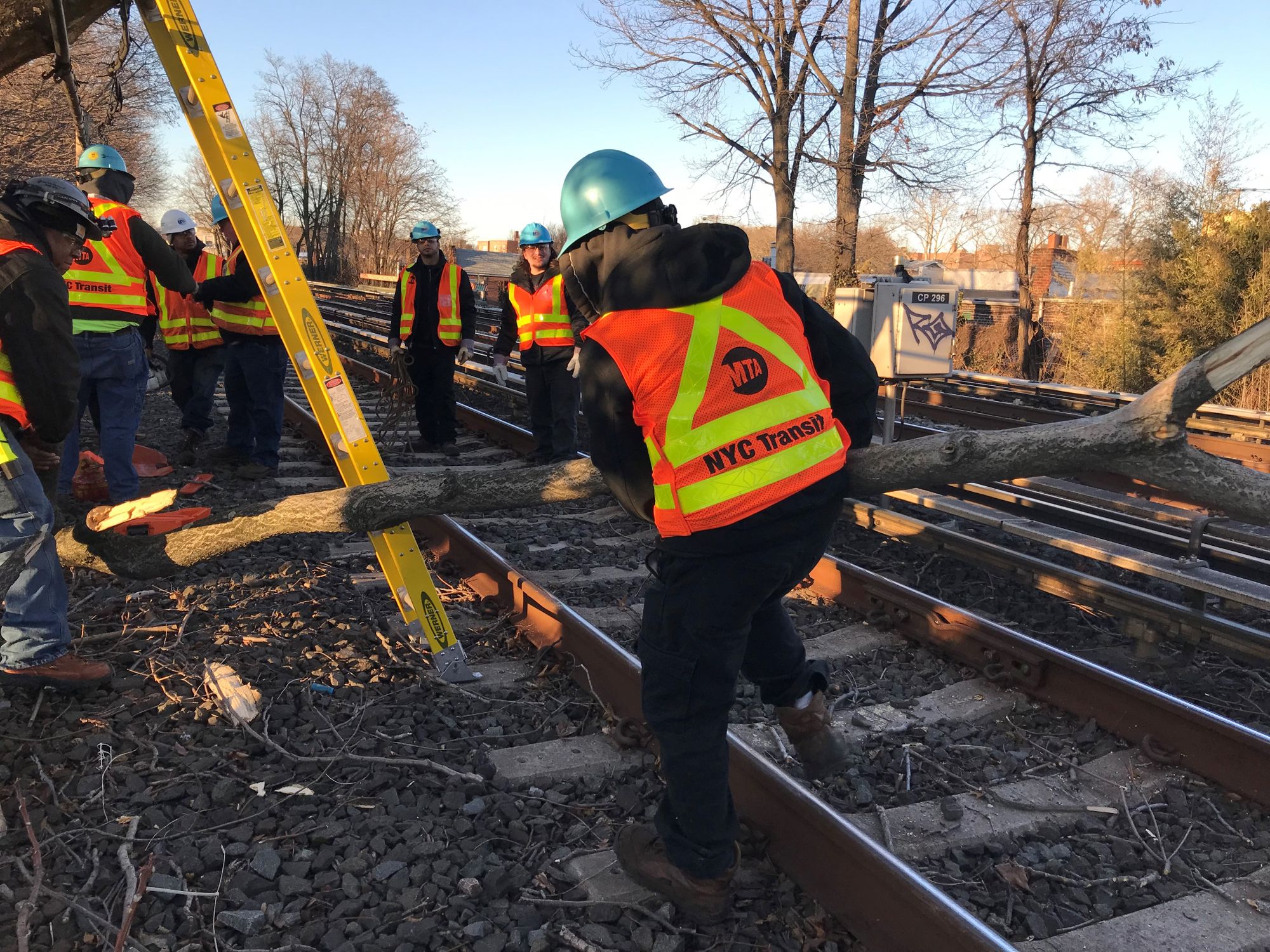 High winds, downed trees, signal problems, automatic brakes, and a sick passenger –  and how was your commute?
This morning one Ditmas Park resident told us they were going to vote (Public Advocate special elections are today, so please vote if you are able, doors close at 9:00pm), and instead of taking the usual Q Train, they took the B Train from the Church Avenue Station.
"Before we arrived at Prospect Park, the train stopped for what seemed like forever because the train ahead of us had its emergency brake pulled. Even after that train moved on, we had to wait for MTA to do a track inspection," Ariya McGrew said. "Then suddenly the operator instructed us to exit the train from the front car. I was in the last car. After what seemed like an eternity, we made it to either the first or second car and the operator yelled 'Sit down! The train is moving!' So we sat down, arrived at Prospect Park where everyone who had exited the train was waiting on the platform. They boarded and the train returned to service."
McGrew, like many other straphangers, was 45 minutes late for work.
Brooklyn resident David Goldberg was taking his 3-year-old son to pre-school this morning. The B Train was running fine until he got to Church Avenue.
"Then we sat for about an hour. I… had my son with me and he was a trooper and did fine for the first half hour, but after that started going stir crazy," Goldberg said. "I felt bad for him and the other passengers. Since it is impossible to get a car in the morning, we waited and I eventually got him to preschool an hour late (and thus I got to work an hour late)."
According to the MTA, a train's brakes were automatically activated at Prospect Park, which could explain the delays this morning.
Ditmas Park resident Jacquelyn Rezza said today's commute was worse than the one from yesterday. Rezza was taking the B train this morning and it was being delayed. The straphanger eventually "gave up, got off, and took the 3 train into the city."
"A half hour late for work," Rezza said. "That's probably my craziest commute in a while."
According to another Ditmas Park resident Maureen Saturne, her B Train was delayed as well. It took Saturne an hour and a half to get to work.
"The icing on the cake was as I was on a stalled B train at Church Ave, the conductor yelled at the top of her lungs, 'the Q train across the platform is leaving first!'" Saturne said. "So a herd of us run across the platform to hop on the Q, only for the B train to leave first causing further delays."
"The Manhattan-bound B pulled into Newkirk Plaza at 7:40 a.m.," said neighbor Warren Bloom. "It didn't depart until 8:35. The announcements were frequent (as were notifications from the Transit app), but they could've been more forthcoming about the projected timetable for fixing the problem, instead of just saying 'As soon as this is cleared up, we'll be able to move again' over and over."
The MTA tells Bklyner that this morning's signal problem at Prospect Park lasted for about an hour. Emergency response teams had been deployed immediately to investigate and correct the problem. The MTA also says residual delays from that incident were exacerbated about half an hour later by a sick customer at Atlantic Avenue on the same line.
But if commutes are bad enough today, exactly how bad were they yesterday when there were high winds?
Sheepshead Bay resident Melissa Beagle said she waited an hour for the Q Train yesterday. She got to the Ave H Subway Station at 3:45 p.m. to go home from Brooklyn College. She was not aware of any delays, so when she got there and so the platform filled with students from Midwood High School, she got confused.
"I was like 'Oh no, they are never here at this time,'" she said.
Beagle ended up waiting at the station for an hour. At 4:45 p.m., she gave up and decided to take the B49 bus. It turned out, she had to wait until the fourth bus to get on because the previous ones were so crowded. A commute that usually gets her home by 4:30 p.m., got her home at 6 p.m.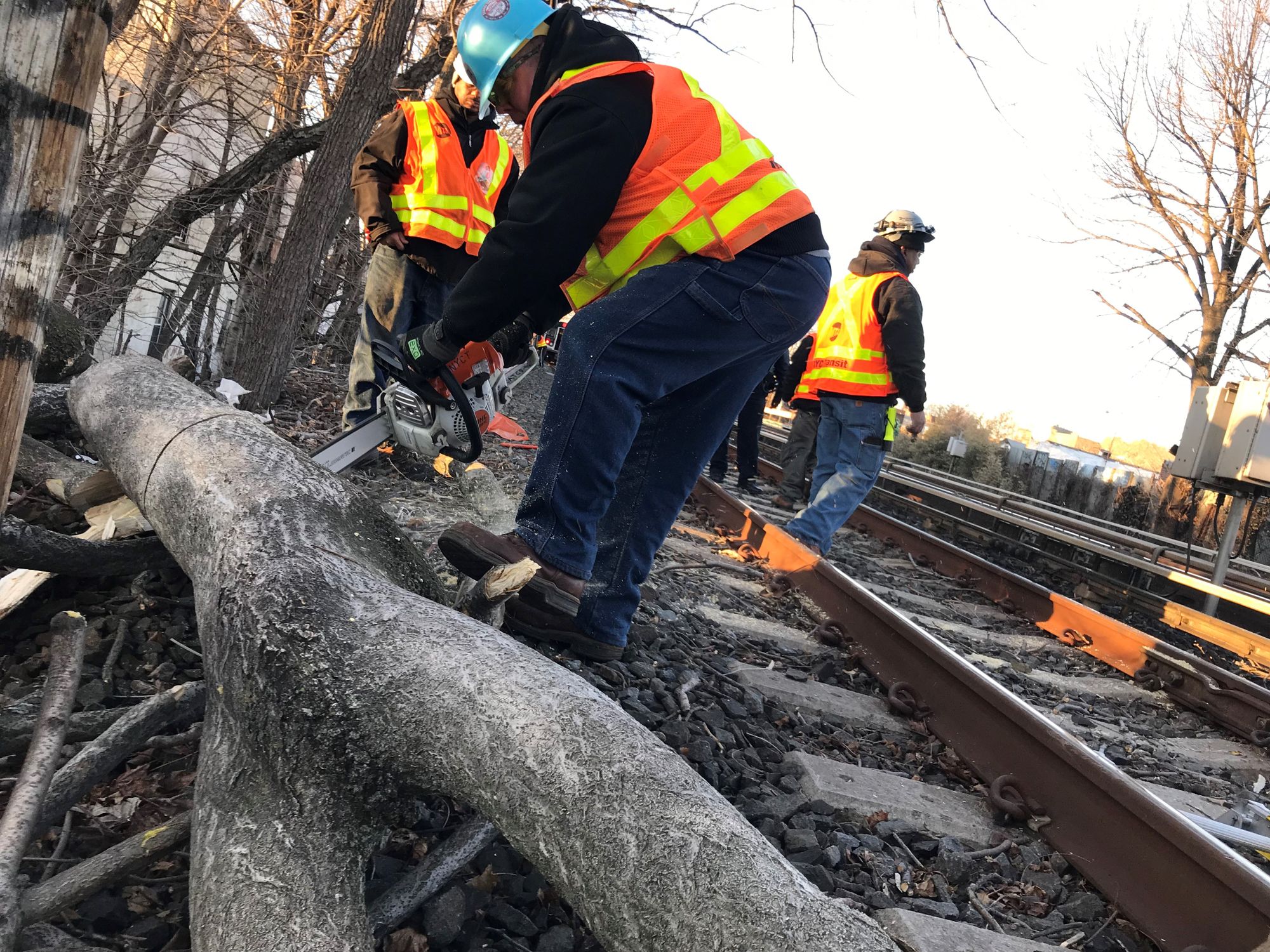 It turns out, Beagle was not alone. Many Brooklynites ditched the train and walked the windy night home.
"I waited on the Church Ave Q platform for 30 minutes waiting for a train and had to give up and walk home 1.5 miles with my cane and wearing my open-toe surgical shoes," said Tara Fannon. "Thank goodness it wasn't freezing out."
According to the MTA, The B, D, N, and Q lines were all delayed because the wind caused tree limbs to fall on the tracks. The MTA crew had to cut them all way.
Ditmas Park resident John Gisondi said he managed to find a seat on the Q Train at the Carnegie Subway Station at 5 p.m. yesterday. Everything was going smoothly until the train entered the Dekalb Avenue Station.
"We were told the 'Q' was going out of service due to a downed tree at Ave M, and we could take a 'B,'" Gisondi said. "Well, not great but OK except, the 'B' was only going as far as Prospect Park."
Many people decided to get off and take the B41 instead. Since it was crowded, Gisondi decided to walk.
"[It was a] pretty chilly walk but stopped into the Caribbean market on Church to get some hot peppers and the Flatbush Coop to get a baguette," Gisondi said. "Not a total loss but an hour that would have been spent in my warm apartment."
One woman said she had to cancel her dentist appointment yesterday because of the heavy delays. Under a Facebook thread where Brooklynites were sharing their subway hell stories, a neighbor reminded everyone to vote.
"In addition to sharing horror stories (which I too experienced – almost 2 hours from Avenue H to Chambers Steet)," the neighbor said, "make sure to vote today for Public Advocate!! Polls close at 9 pm!"