Submit Artwork To Ground Floor Gallery's Exhibition Supporting Free Press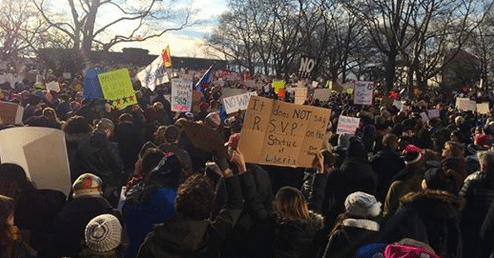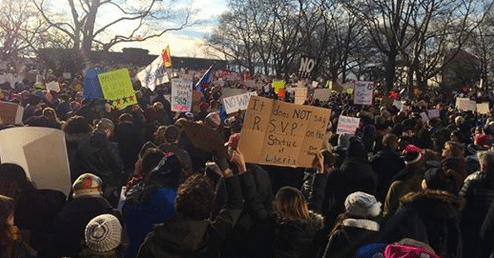 Park Slope's Ground Floor Gallery (339 5th Street between 5th & 6th Avenues) is organizing a new exhibit entitled "Marked Urgent" — An Exhibition in Defense of Free Press, and they need your help!
In response to the current political climate and the Trump administration's "dismissive treatment of one of our most powerful constitutional rights: freedom of expression as protected by the First Amendment, namely, free press," the gallery's Co-founders Krista Saunders Scenna and Jill Benson are curating the exhibit to "empower journalists" and let the administration know that the public will not stand by idly as they try to "silence and delegitimize" journalists.
As members of the arts community and supporters of critical thought and freedom of expression, Saunders Scenna and Benson are holding an open call, inviting artists to submit works on paper—any paper, as long as it is commonly associated with correspondence and communication—such as letterhead, envelopes, Post-it Notes, postcards, memos, newspapers, legal pads, posters, book pages, etc. The artwork and messages do not need to be political.
The response has been impressive already, even attracting artists and arts organizations in Canada and the UK. And the quality of the submissions has been great, Saunders Scenna told BKLYNER over the phone.
"We're looking forward to defending the First Amendment while celebrating unbridled creativity," she added.
Ground Floor Gallery will price the works at $75 each, with $25 from each sale going to support the Committee to Protect Journalists, a non-profit organization that promotes freedom of the press and protects "the right of journalists to report the news without fear of reprisal."
The deadline for submissions is Sunday, February 19th. The opening reception for "Marked Urgent" is scheduled for Friday, February 24th from 6 to 8:30pm. The exhibit will be on view for one weekend only—February 24th – 26th.
See Ground Floor Gallery's website for submission details or Tweet questions to @groundfloorbk.