Students Present Solutions To New York Problems Through Design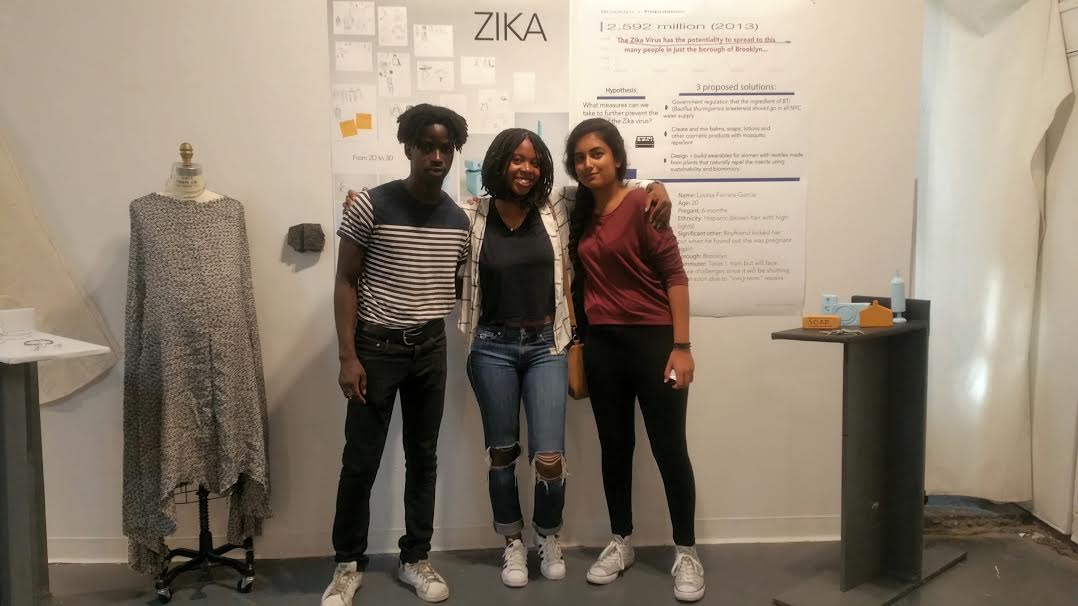 Students in a youth development program gathered at Pratt Institute in Fort Greene on Friday to showcase their solutions on issues such as police brutality, Zika, gang violence, and transportation, amongst others topics through design.
In their seven-week Publicolor summer program, students from low-income neighborhoods worked on projects to address social issues, while attending S.A.T. prep classes, design seminars, museum tours and afternoons painting homeless shelters and community sites.
"The issue is to address summer learning loss, which is the largest contributor to the educational gap in high and low-income students," Publicolor Founder and President Ruth Lande Shuman told the Fort Greene Focus.
"I've seen a lot of prison-like middle schools in East Harlem, and I realized there was a real disconnect between the environments, and our expectation of excellence from teachers and students," she said. "I wanted to put a paint brush in the hands of disaffected students."
"To get the kids to identify the issues that affect them the most and to come up with solutions is what design should be about," Shuman said.
Natasha Seng, a Pratt senior, organized the event and guided the students through the design process. "It took a while for the students to open up," Seng said. But as time went on, the students in the Publicolor program realized the importance of voicing their concerns through art and design. "It was a place where they felt they wouldn't feel criticized or judged," she added.
Seng runs a design team and is working with students who want to expand their projects by conducting outside research and interviews to get other people's perspectives on the issues.
And Seng is especially proud of what the students have accomplished.
"You start off in week one, and you're with them through their struggles and challenges. Come week seven, you feel like a family," Seng said. "You feel grateful to be part of their lives, part of their culture, and to see the things they produce on a day to day basis."
High school students, Maria Hashmi,14, Wanda Cano, 15, and Shane Smith, 17, decided to take on Zika as their topic of choice where they brainstormed three solutions to combat the virus.
"We created prototypes like soaps, lotions, and jewelry," Cano said of the groups' solutions and called the Publicolor program a "blessing."
Hashmi designed jewelry as a "silent repellent" to attract people to wear them. "I designed chokers, bracelets, and rings with the repellent inside of them," she said.
Smith said the group also created clothes for pregnant women who are vulnerable to the Zika virus. "The concept of the garments was designed with plants like basil and catnip — plants mosquitos shy away from," he said.
Celeste Perez, 19, a college student who's studying criminal justice at Kingsborough Community College, said Publicolor helped her expressed her views on police brutality and motivated her to continue her education.
Perez's group created a safe house made with technicolor plastic and presented police statistics on a poster board. "The safe house is for people in the community and for police officers to come together as one," Perez said, who aspires to be a detective in the police force.
"Our motto is to change the image of police officers," she said. As for the community-police relations in her East New York neighborhood, Perez says, "it's getting better."