Students Paint Mural To Bring Awareness To Traffic Dangers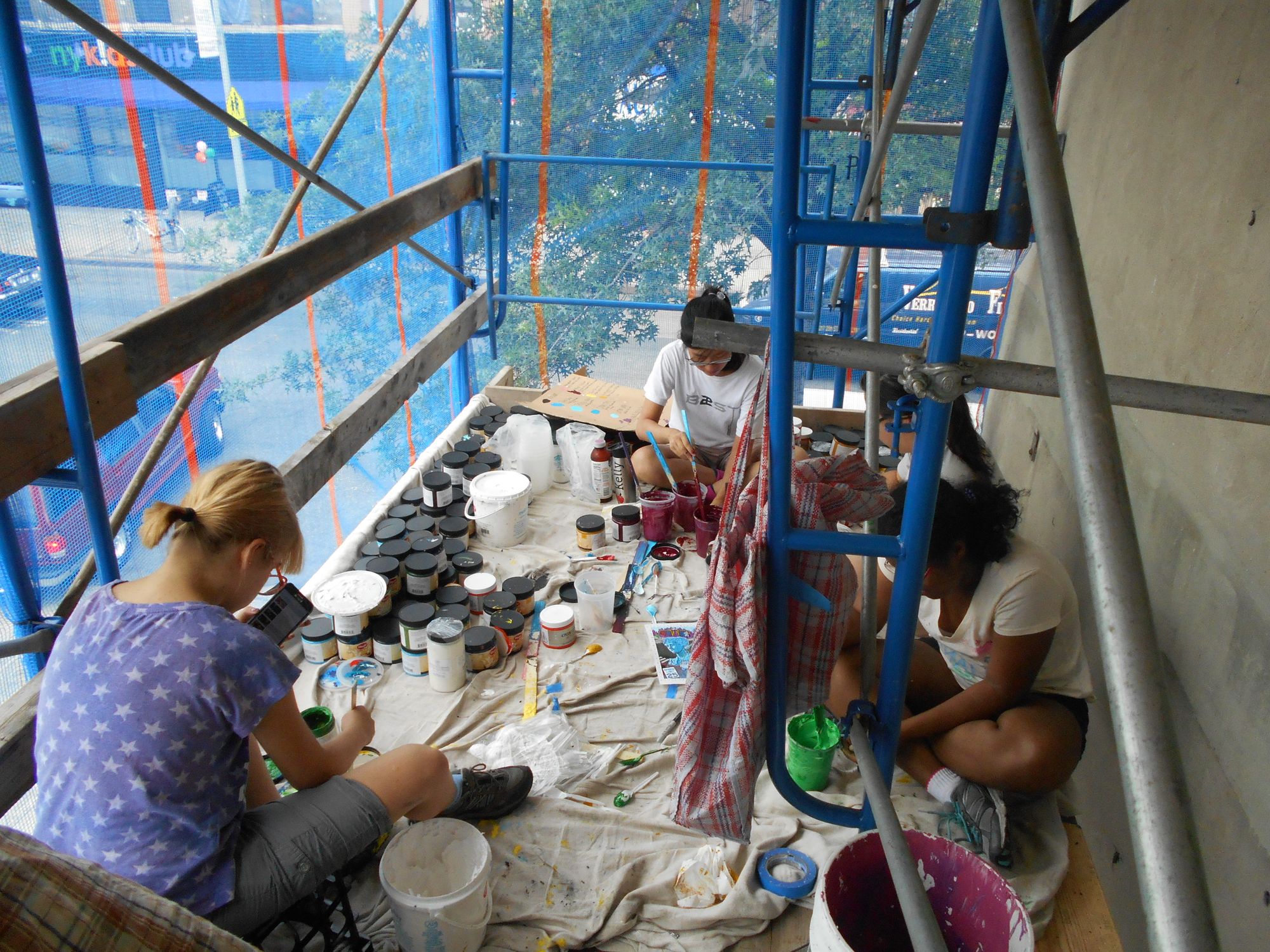 If you've walked along 5th Avenue past the Key Foods parking lot between Sterling and St. John's Place, you might have noticed students on scaffolding painting the wall.
The college students have been working all summer to paint a mural at 138 5th Avenue as part of the Summer Leadership Institute at Groundswell, which gives summer employment to students 18-24 years old with a focus on social justice and activism.
This year, Groundswell is working with the Department of Transportation to create a mural that explores the ideas behind the Vision Zero Initiative. The students spent the first three weeks of the summer doing research about Vision Zero and about traffic deaths. They spoke with the DOT and with the family members of victims of traffic collisions.
"It has been a joy working with the youth of Park Slope to better educate them on Vision Zero," said NYC DOT Assistant Commissioner for Education and Outreach Kim Wiley-Schwartz.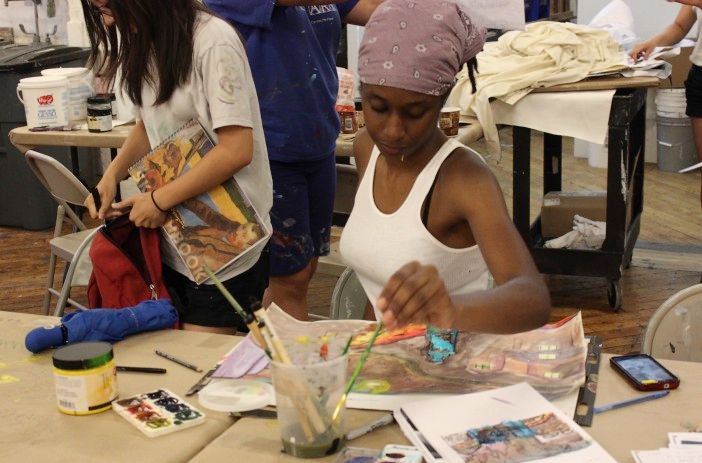 The students then took the ideas they gathered through research and created comics, safety signs, and collages to help generate ideas for the mural.
"We used visual games and exercises to help come up with visual metaphors that we could use in the mural," explained Marc Evan, the lead teaching artist on the project.
"We wanted to create a mural that played with the concepts of Vision Zero without being a billboard," said Marc.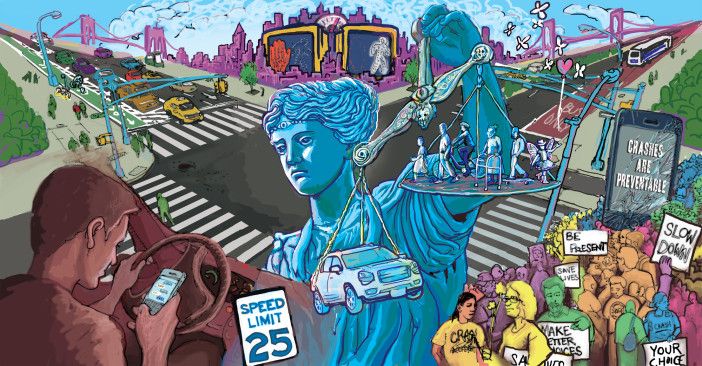 The focal point of the piece is a depiction of Lady Justice weighing cars and pedestrians on the scales of justice.
"I think Lady Justice has a big impact," said Melody Chen, a 22-year-old accounting student at SUNY-Buffalo. "I have become more aware of my role as a driver because of this project."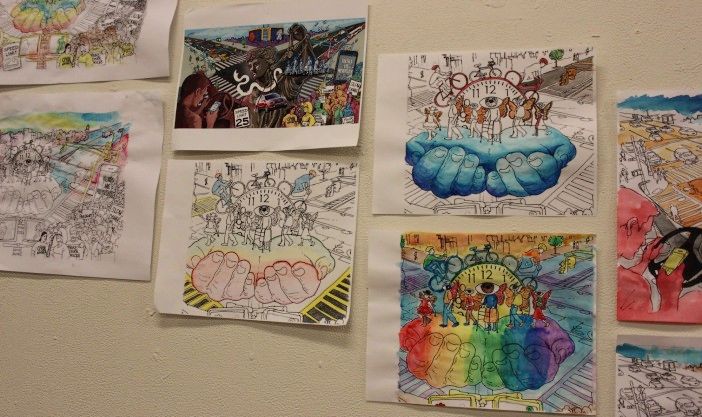 The final design incorporated ideas from everyone's work. "It's not just one person's idea," said Daisy Chan, a 20-year-old student at FIT from Sheepshead Bay. "We worked together and it's so awesome to see our ideas up on the wall."
"It's really exciting," said Melody, "I've already been bragging."
"We get to put our mark on New York," said Daisy.
The mural, which stands 25 feet tall and 45 feet wide, will be dedicated on Friday, August 28 at 10am.