In North Brooklyn, Stuart Cinema Focuses on Independent Filmmakers and Local Artists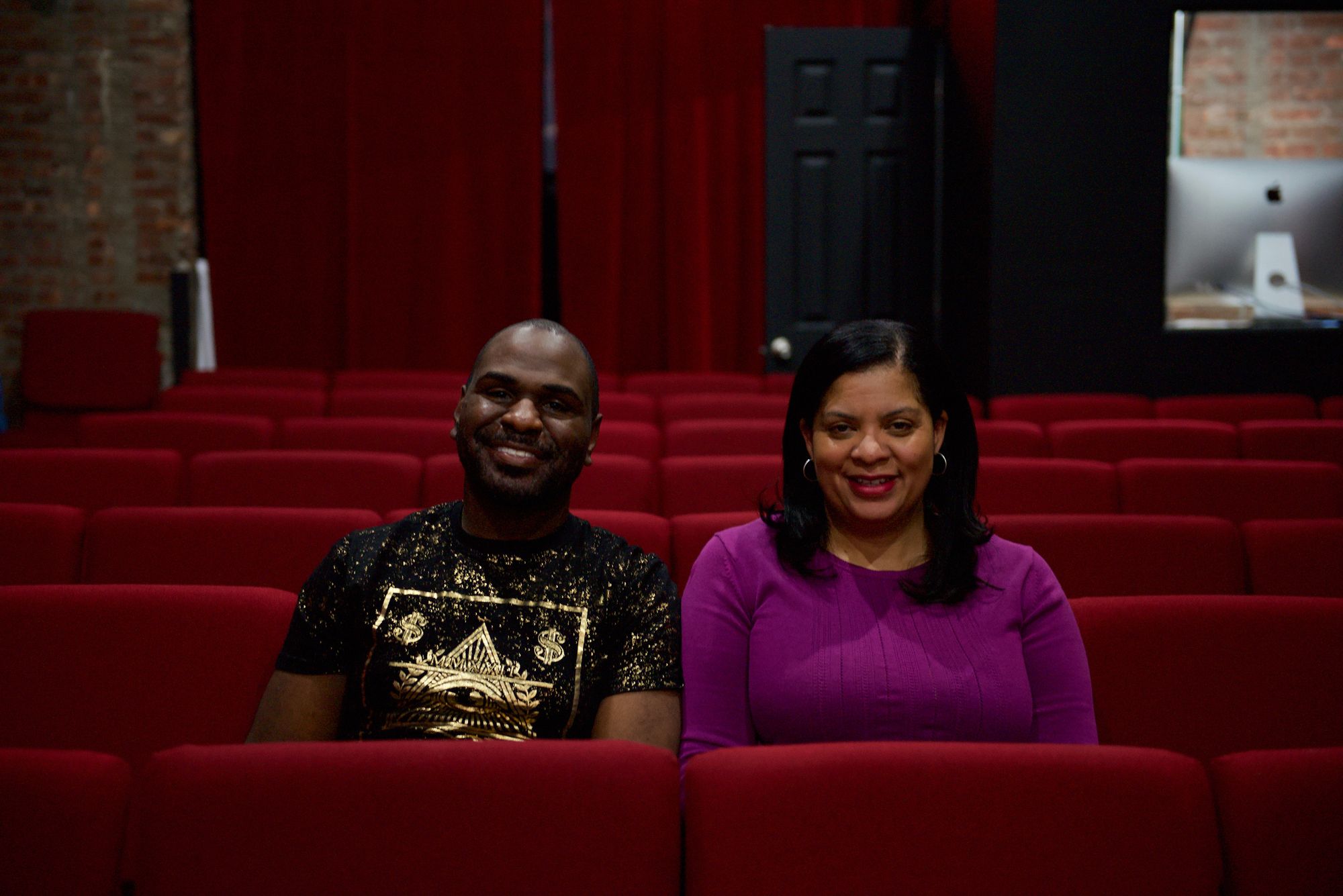 GREENPOINT – In the month it's been open, Stuart Cinema & Cafe in Greenpoint has seen a lot of foot traffic, people poking their heads in, surprised there's a movie theater inside. Which is fair—the warehouse space near the water was full of trucks until recently.
But for the last month, Emelyn Stuart has been running a small theater geared towards independent artists out of the transformed space. Always happy to give a tour to curious passers-by, she shows off the 4k projection, the surround sound, the custom seats and the surprisingly large screen.
It's the real deal: a cinematic experience tucked away in a complex of buildings that includes a stone importing warehouse and a bike shop, around the corner from a barge bar. It's also entirely geared towards helping independent filmmakers screen and monetize their films.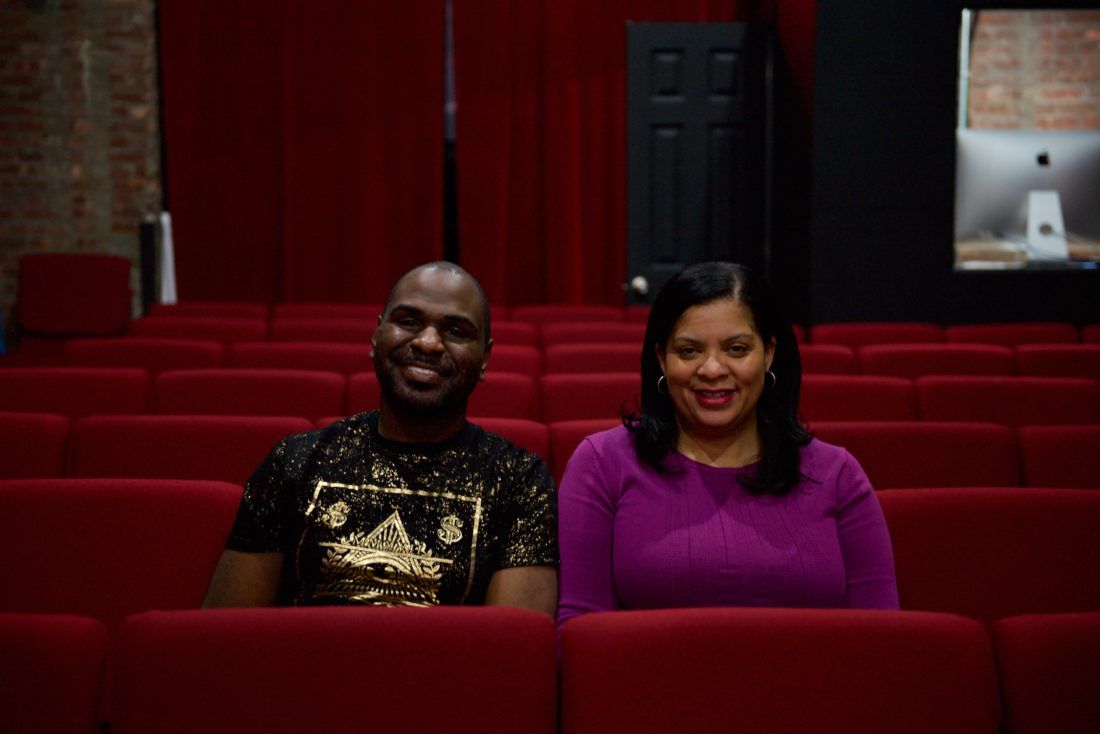 Stuart, the owner of Stuart Cinema & Cafe, has been in the movie game for years, producing and financing independent films. But she saw that even if directors secured funding for their movies and got them made, they often didn't have enough money to rent spaces to screen their work, even for the cast and crew, much less friends, family or the general public.
"Ultimately, I built this because I wanted artists to monetize their talent," said Stuart.
She rents out the theater for screenings at a flat rate of $350 for a 2-hour block. With that paid, artists can sell the 70 seats for however much they'd like to charge. Similar blocks of time in Brooklyn movie theaters can run into the thousands of dollars, an enormous hurdle for non-blockbuster films.
Stuart is also more than happy to put up posters for the movies that are screening, run trailers on the TVs in the cafe and do all she can to promote the films.
When screenings of independent films aren't happening, the Stuart Cinema also has a second run film license, showing movies that have just left theaters. This week, "Sorry to Bother You" is playing, along with some classic Halloween selections.
The location's manager, CJ Gilbert, has worked with Stuart for more than six years, and now finds himself chatting with neighbors who stop in and showing off the space. He's delighted—and shocked—by the positive reception they've found.
"The people in the community have been unreal," said Gilbert.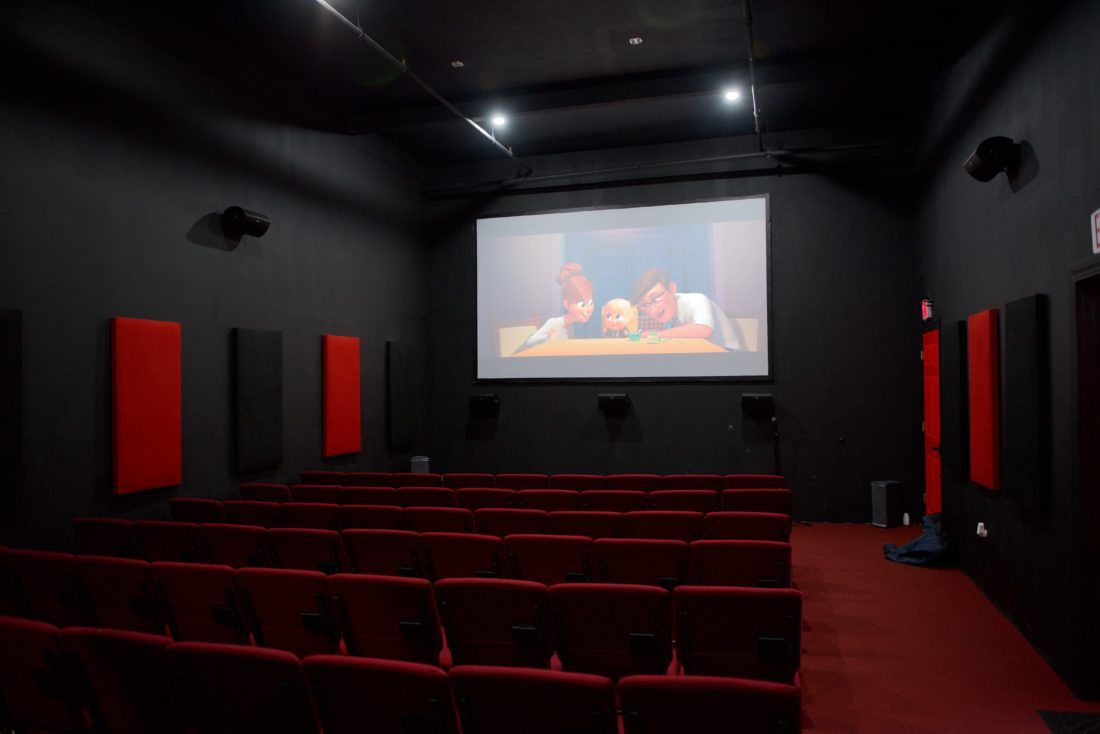 Stuart, a Bay Ridge native, describes herself as a business person that found her way into the arts. Years ago, she financed a short independent film written and directed by the son of one of her real estate clients. When the short won awards at various festivals, Stuart found herself in the producing game. She got into the web series business, then founded the Ocktober Film Festival for independent films.
As she's worked across the industry, Stuart has championed struggling artists finding a way to pursue their passion—and a way to make the money to keep going. She refers to the Ocktober Film Festival as "a teaching festival," focused on mentoring filmmakers about how to navigate the business side of the industry.
Now, with her own space in Greenpoint to screen films, Stuart is excited to give another platform to artists. And not just filmmakers: the modular space can accommodate performance art as well, and recently hosted a meditation session.
The addition of a new screening space in North Brooklyn comes just as beloved cinema bar Videology announced their closing, a blow to cinephiles in the area. The area still has a small independent movie theater scene, with Film Noir Cinema and Light Industry in the area, along with bigger names like Nitehawk and Williamsburg Cinemas nearby.
Ideally, Stuart Cinema & Cafe will fill a niche in the area, showing independent work as well as repertory and family-oriented films. Recently, community input prompted screenings of "Pulp Fiction" and "Selena." There are plans to show "Casablanca" in the near future.
Even when movies aren't playing, the cafe is open seven days a week from 10:00 am to 10:00 pm, and features a selection of food and drink from local businesses. "When I built it, I wanted a healthier option," said Stuart. "Salads and wraps over nachos and hotdogs."
While a trip to the movies is often expensive, Stuart wanted to make sure the theater and cafe remained accessible: movies are $10, popcorn in $3. The food is priced lower than many neighborhood offerings as well.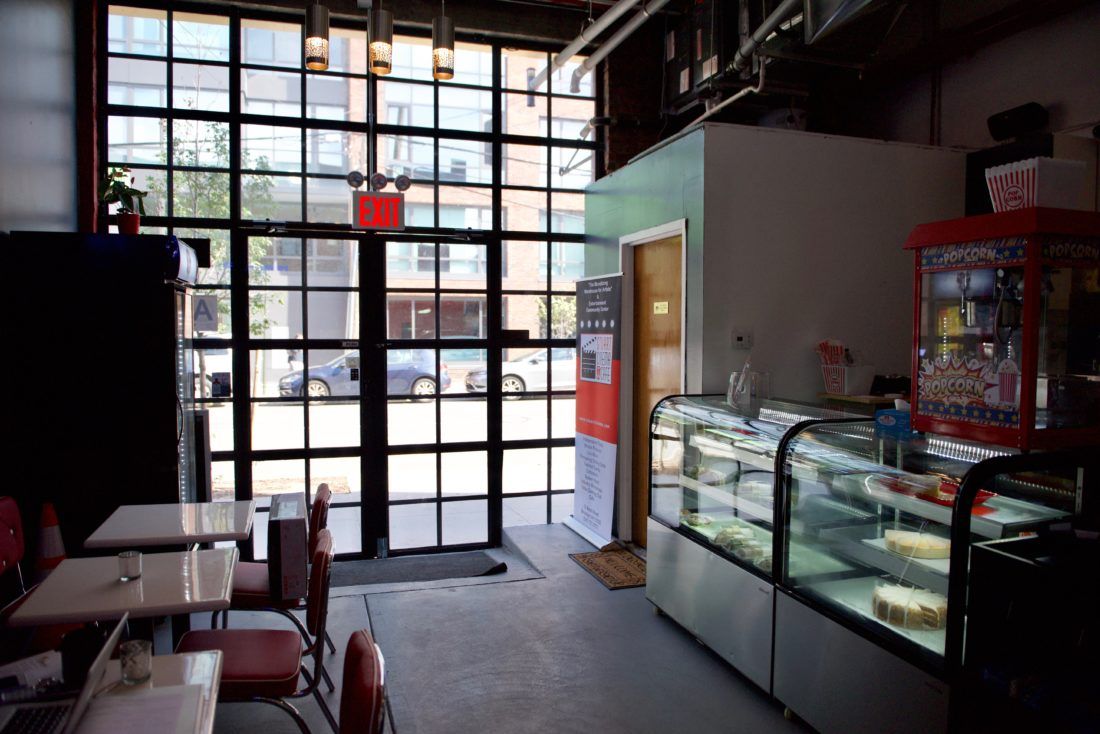 Stuart and Gilbert have been practically living out of the space in the month the theater has been open, making sure everything is running smoothly.
"I had no loans, no investors, no partners," Stuart said. "No one believed in the model."
But she did it anyway, building out the theater in a warehouse space near the water, while keeping in mind the filmmakers who could benefit from an affordable place to show their movies.
The theater recently hosted a fundraiser for The Love Vote, a charity organization that seeks to boost the voices of immigrants and formerly incarcerated people who can't vote. Cast members from "Orange is the New Black" were in attendance.
Stuart expects more input from the community on future screenings and hopes to host a variety of events, but her goal is what it's always been: helping filmmakers profit from their work. So far, so good, it seems.
"We have tremendous support," said Stuart. Hopefully, that will keep them rolling for some time.