Storobin Leads By 27 Votes As Board Of Elections Preps For Full Hand Recount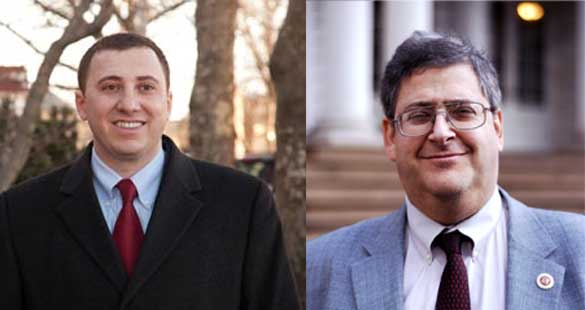 After last week's decision by a New York Supreme Court judge that the allegedly fraudulent ballots in the 27th State Senate District race were, in fact, legitimate, the Board of Elections has completed their canvas – Republican David Storobin is in the lead by 27 votes.
The current count, according to a statement released by Councilman Lew Fidler's campaign, Storobin's Democratic opponent, is as follows:
Storobin: 11,082
Fidler: 11,055
That leaves a 0.12 percent difference between the two candidates, triggering a provision in BOE procedures that states that any race in which the margin between the two candidates is less than one-half percent of the total votes cast (in this race, 110 votes), a full hand recount of each and every vote cast must be done.
Regardless of who wins the seat, their influence has already been stunted in Albany. The legislative session ends in June, and, due to redistricting, the seat is slated to be eliminated come January. It's possible that the winner will never cast a single vote.
However, at the very least, the race is a learning opportunity for the Board of Elections. The new electronic scanner machines implemented citywide in 2010 have never been saddled with a full hand recount. The BOE told Sheepshead Bites they're not even sure how long the process will take.
"We have to open everything; every paper ballot [including paper returns from the electronic scanners]. It's over 22,000 ballots," said BOE spokesperson Valerie Vazquez. "We just have to make sure that there's confidence in the election and that every vote that was cast was in fact counted."