Stoopdreamer: Drama About Gentrification in Windsor Terrace Will Be Staged This Weekend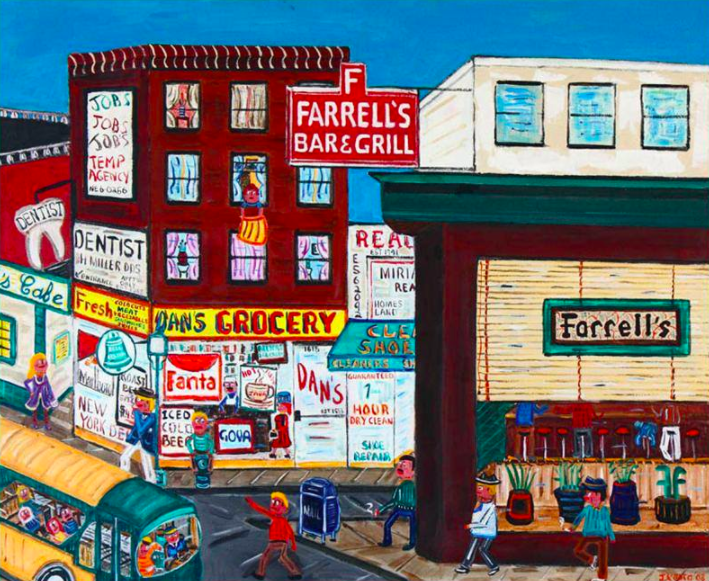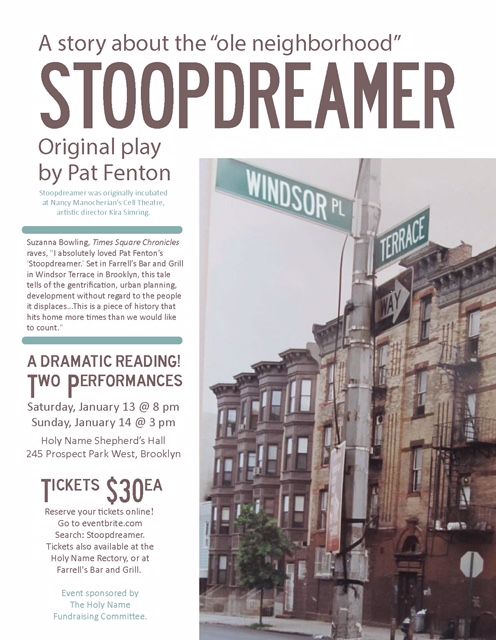 WINDSOR TERRACE – Park Slope filmmaker Jay Cusato will present two dramatic readings of Stoopdreamer this weekend, a play documenting the gentrification of the once predominantly Irish-American, working class community of Windsor Terrace. The performances will be staged in the very neighborhood where the story takes place at Holy Name Shepherds Hall.
In 1946 Robert Moses, "New York's master builder," began a massive road building project that destroyed several residences in Windsor Terrace, forcing more than 1,200 families out of the community, according to a 2015 article in Theater Scene when the play debuted at the Cell Theater in Chelsea.
Written by Pat Fenton, a Windsor Terrace native and playwright, Stoopdreamer is set in the neighborhood institution, Farrell's Bar & Grill, and focuses on the memories of three locals—Jimmy the bartender and two of the bar's regulars. In the play, "drinks are poured, stories are shared, and secrets are revealed as this trio of Brooklynites imagine a future that might have been."
The two dramatic reads of Stoopdreamer will be staged at Shepherds Hall on Saturday and Sunday with the goal of raising awareness to another project Cusato is currently working on—a documentary film about the iconic Farrell's Bar.
A majority of the proceeds from the ticket sales of Stoopdreamer will go to Holy Name Church.
Stoopdreamer
When: Saturday, January 13 at 8pm (doors open at 7pm) and Sunday, January 14 at 3pm (doors open at 2pm)
Where: Holy Name Shepherds Hall, 245 Prospect Park West (at 9th Avenue), Windsor Terrace
How Much: Tickets $30