Stocking Up for Sandy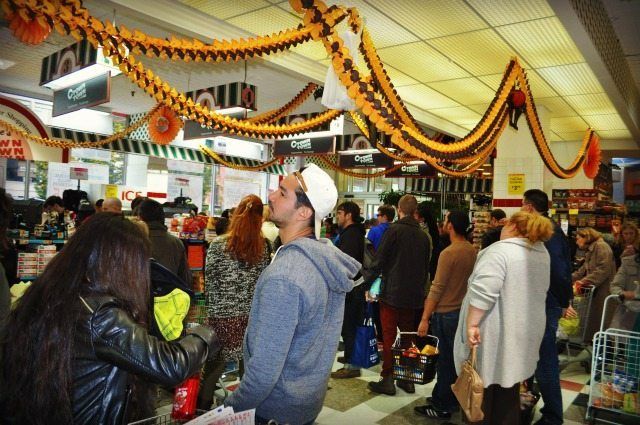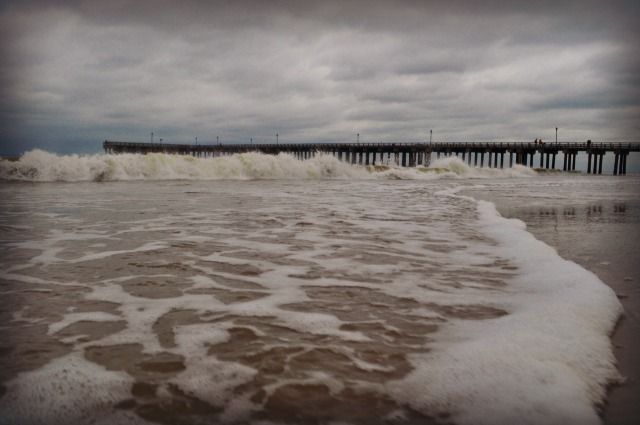 Hurricane Sandy is on her way, and the neighborhood is heeding government warnings to stock up and hunker down.
"I've got food at my house," neighbor Maryanne Gerber told us. "I'm trying to get coloring books for teenagers that are staying home from school tomorrow in case there is no internet. They've got to go back to the basics of reading and coloring."
Resident Jsterling wasn't too concerned about Sandy, but stocked up on water and candles anyway. "Better to be prepared, I guess," he told us, "but I think it's going to end up being like Irene."
Stores around South Slope, like Steve's C-Town, Key Food and CVS, were beginning to run low on supplies this evening as swarms of residents cleared the shelves of things like water, bread, batteries, flashlights and canned goods.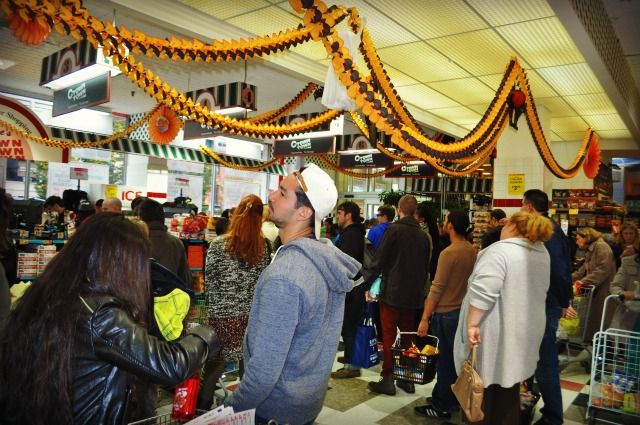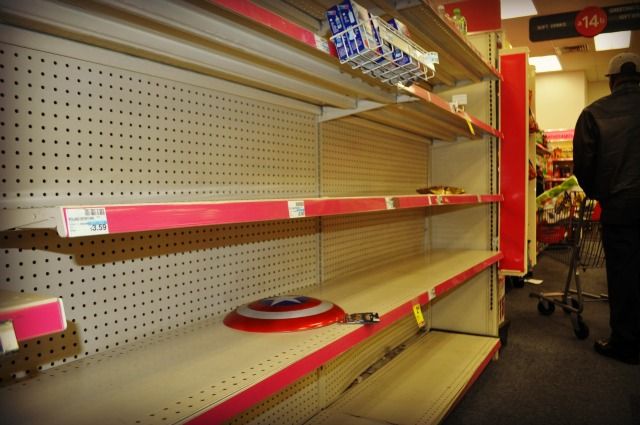 We also spotted sandbags and taped windows along 5th Avenue.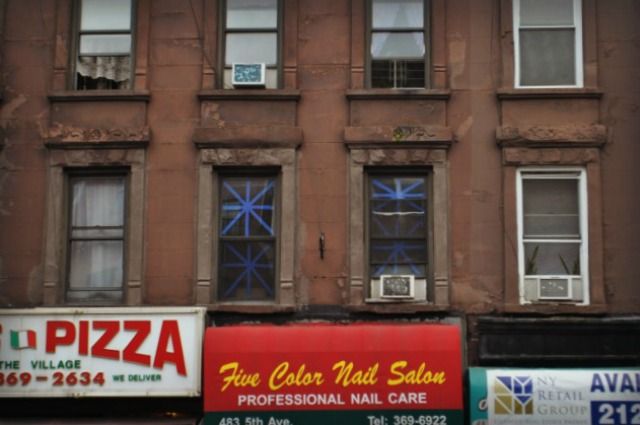 How are you preparing for the oncoming storm? Do you think the city is in for a whammy or will it fizzle? Let us know in the comments, and stay safe.