Sticking It To Citi Bikes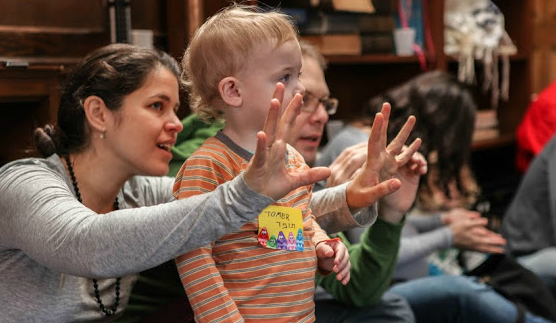 Guerrilla vandals with a sense of humor are expressing their disdain for New York City's new bike share program by giving creative makeovers to local Citi Bikes. On certain bikes and docking stations around the city, including Fort Greene, the "C" in the Citi Bike logo has been replaced with "SH" stickers – quickly putting a somewhat different spin on the bike share name.
The stickers appear to be from Shitibike.com, a website that provides downloadable "SH" and "SHITI BIKE" graphics in a font very similar to that of the bike share logo. The site, which describes itself as "a social political commentary page protected by the first amendment"  includes a coy insinuation about what to do with the graphics: "a crazy person could print these on self adhesive shipping lables [sic]. One could stick 'em on one's own bike! Haha!"
When asked about their "campaign," an anonymous administrator of the Shitibike Facebook community page linked to Shitibike.com said that the stickers are not part of a single, organized effort.
"Frankly it's just people having the same obvious reaction to the logos all over town," the administrator wrote in a Facebook message to The Nabe. "We registered the domain name June 4 knowing we wouldn't be the only ones thinking, hmm, citibike shitibike! It's a pretty obvious play on words. It's about, hey let's have fun poking fun at corporate ubiquitousness."
While the identity of the Shitibike.com's creator is still unknown, the play on words the site employs exists elsewhere on the web. There is at least one other "Shiti Bike" community page on Facebook, where people post articles about the stickers, discuss their disapproval of Citigroup's bike share sponsorship and discuss questions such as, "What's your favorite bike store?"
This other "Shiti Bike" community page, administered by Brooklyn native Noah Price, appeared on Facebook on June 1. The page is not associated with the stickering campaign – Price says that he and his fellow administrators originally entertained a similar sticker idea, but were advised against it by a lawyer.

"We said to ourselves, 'Well, someone else will do it,' and what do you know, beginning of July there was a second Facebook page with a URL to a page with printable stickers," Price said.
Price emphasized that what irks him about Citi Bikes isn't the bike share principle itself, but the fact that New York's program is sponsored by Citigroup.
"To tell you the truth, we are pro-bike share," he said. "It's pretty much that we think they're a horrible company. They prey on people, raising interest rates, taking advantage of the average person, and we think it's horrible that a bike share program would be graded along with them, to try and get people to think that they're an okay company."
Price added that in addition to objecting to Citigroup's sponsorship, he thinks the program was poorly planned and implemented. Though new bike lanes were added with the bike share program in mind, there are still roads where bike lanes end abruptly. Safety is a concern for Price too; people often ride shared bikes without helmets, and inexperienced riders may not realize that riding on city streets can be difficult and dangerous. "The bikes are there, it's convenient, but many people don't have the experience to actually do it safely," Price said. "They'll get the experience. But meanwhile, they're putting themselves and a lot of other people at risk."
The Department of Transportation did not respond to repeated requests for comment on the stickers and anti-Citi Bike sentiment.