Staycationing In Southern Brooklyn With Aviator Sports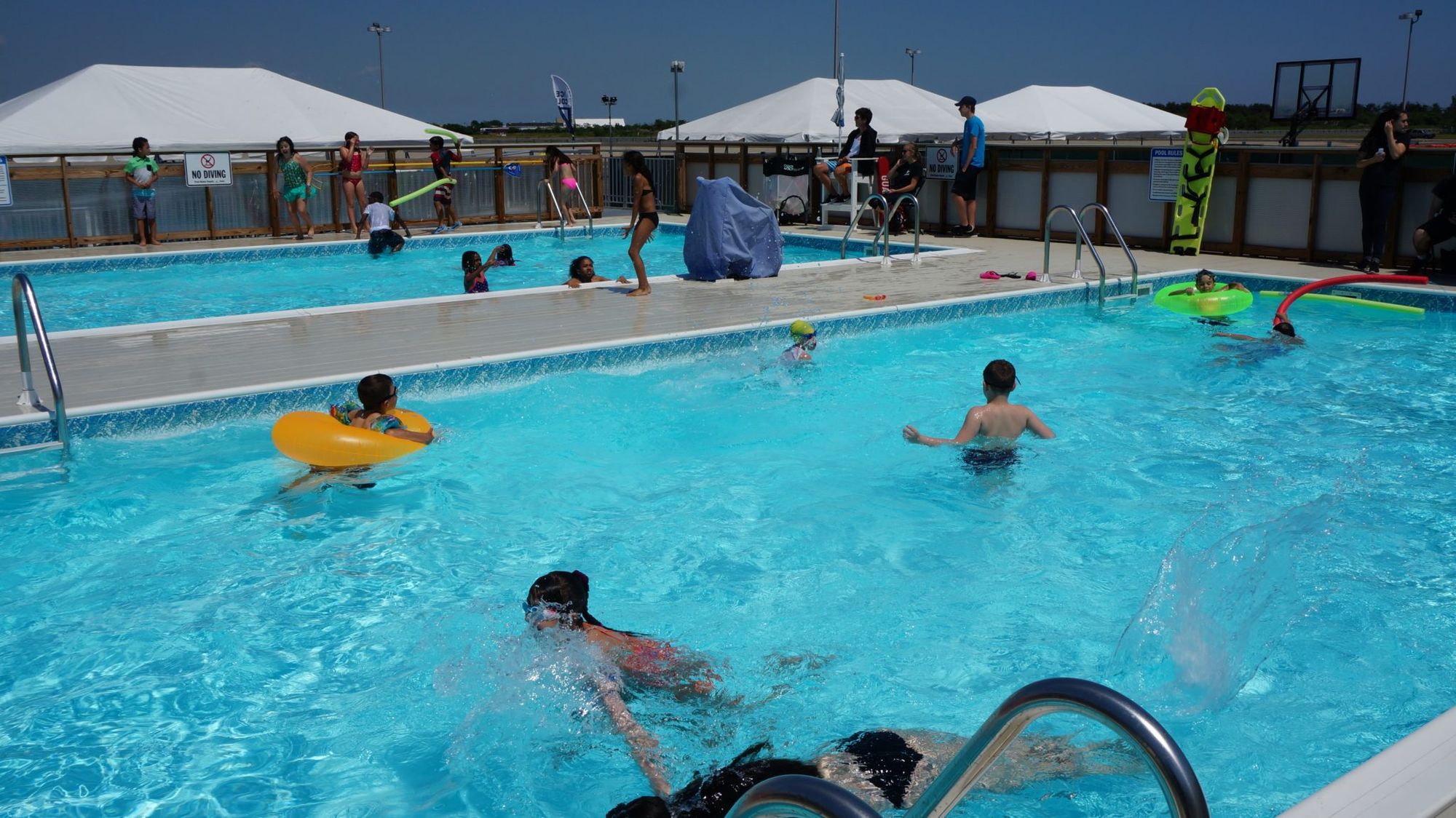 Unless you've been away on vacation for the last decade or so, the idea of a "staycation" has certainly come across your radar.
What you probably didn't know is that a) the idea seems to date back to the 1940s and b) it had a national service aspect to it. It was listed right alongside Victory Gardens during WWII as a way to support the war effort at home.
There's no modern national outreach effort encouraging staycations, but the fact is that they benefit more than just your wallet. Brooklyn and New York City benefit too. Staycations funnel dollars back into our local economy and cut down on carbon emissions—especially if you decide to explore more of the city by bike!
Speaking of biking, a nice ride from Central Brooklyn is to take Ocean Parkway down to Neptune Ave., hang a left, and cut across Sheepshead Bay over to Floyd Bennett Field, where you and your kids can spend the day at Aviator Sports and Events Center.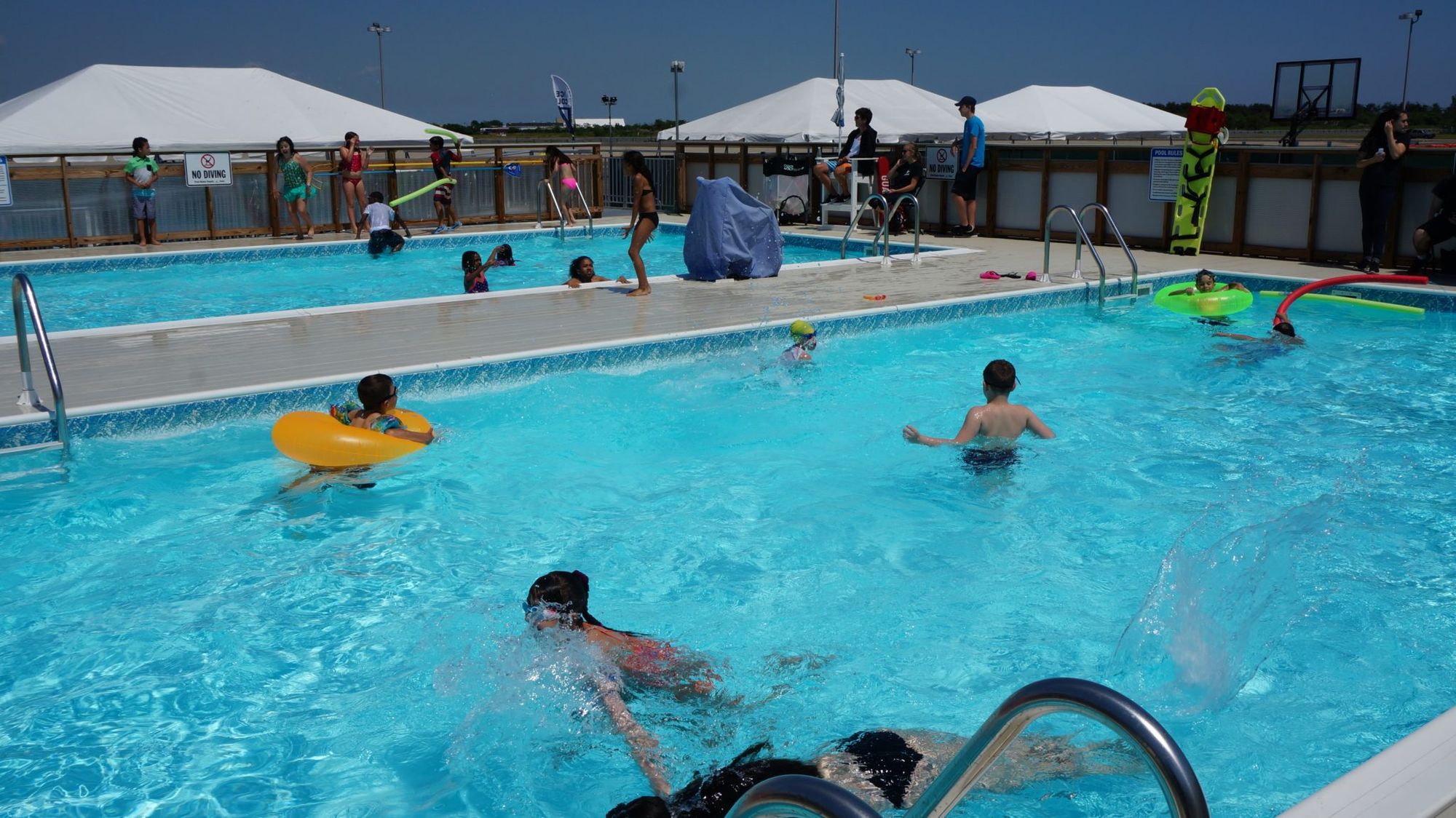 Aviator is a great place to visit and return to for fun all summer long, no matter the weather.
Among other things, they have heavily discounted day passes available for $32.50 (+ tax) that include unlimited public ice skating, unlimited sky jump, unlimited rock climbing, 10 arcade credits, and one session of open basketball or open volleyball (subject to availability).
Wait. Rewind. Ice skating? Yup. Marketing Manager Eliot Podgorsky explains, "We're the only rink that has public skating 365 days per year. It's a great way to cool off in the dog days of summer."
Biking is certainly not the only way to get to Aviator. You can take public transportation or drive (they have tons of parking available). But once there, you can rent bikes by the hour or day—whether you want to just explore Floyd Bennett Field or maybe take a longer excursion off to the Rockaways and hit the beach. They offer single, double, and six-person carriage bikes.
Aside from taking a day trip with your kids, you can enroll them in Aviator Sports Camps. They have a summer day camp but also offer six sports-specific camps throughout the summer, including Gymnastics, Hockey, Figure Skating, Soccer, Basketball, and Volleyball. If your child is already enrolled in summer day camp but wants to do a sports-specific camp for part of the time instead, they'll prorate the camp tuition to reflect that.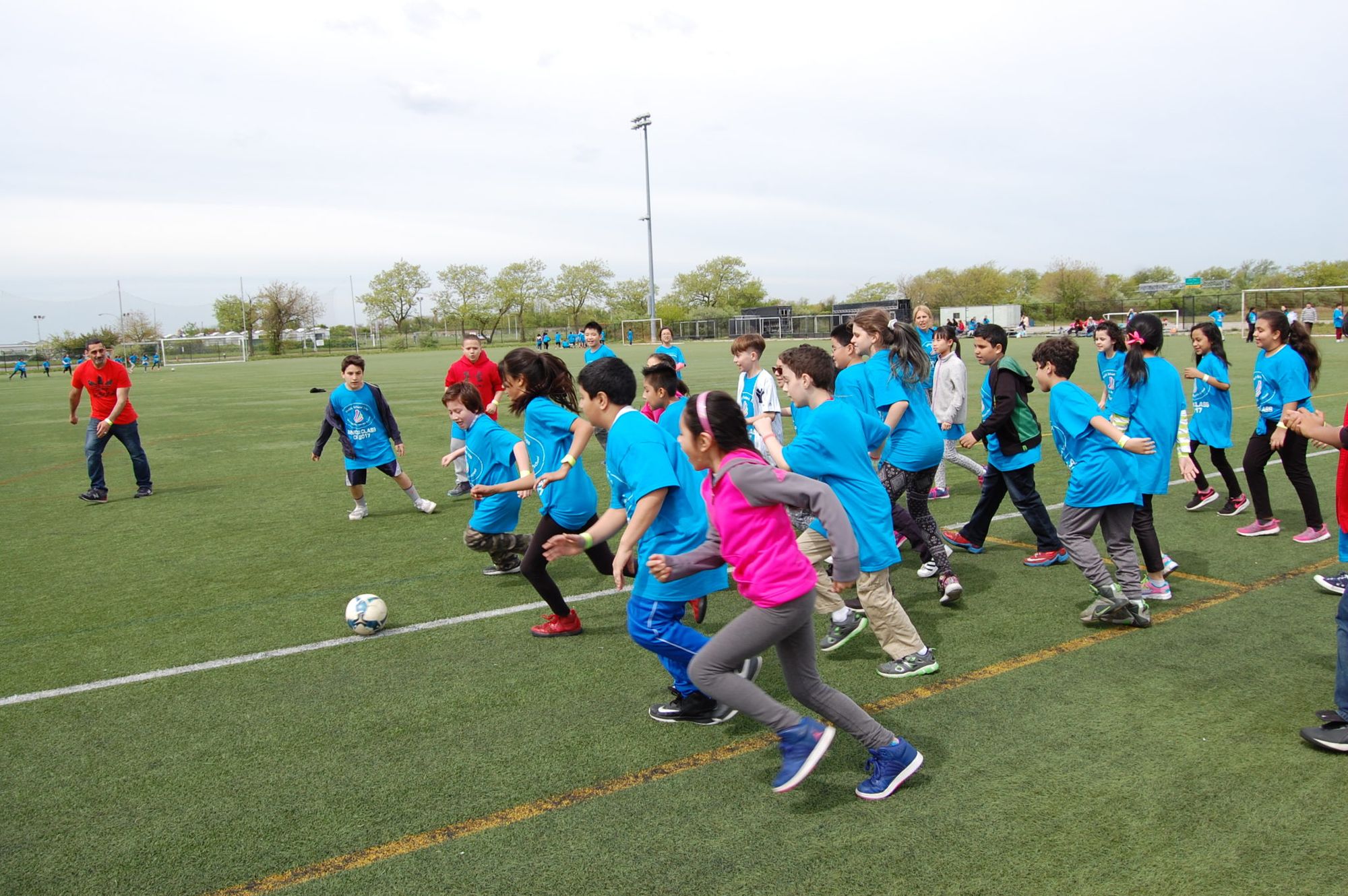 Podgorsky makes it clear that Aviator always wants to accommodate its guests at a fair price. "Campers register with the sports camp and then the difference comes from Aviator Sports Summer Day Camp," he says.
Early to pick up the kids or just want to relax for a bit? Hang out at Aces Lounge and Patio. In 2016, they added a food truck and have a full-service bar. You can kick back with lunch and a drink while you watch a game on one of their TVs or just enjoy some alone time.
The outdoor area ("we call it the Backyard Patio") and two above-ground pools are available for party rental as well for all those summer birthdays. Prices start at $550 for the first 10 kids for two hours—one hour in the pool and one in the tent area. There are also backyard BBQs and picnics that feature pools. These are great for family reunions, graduations, or any other event. Podgorsky emphasizes that private means private.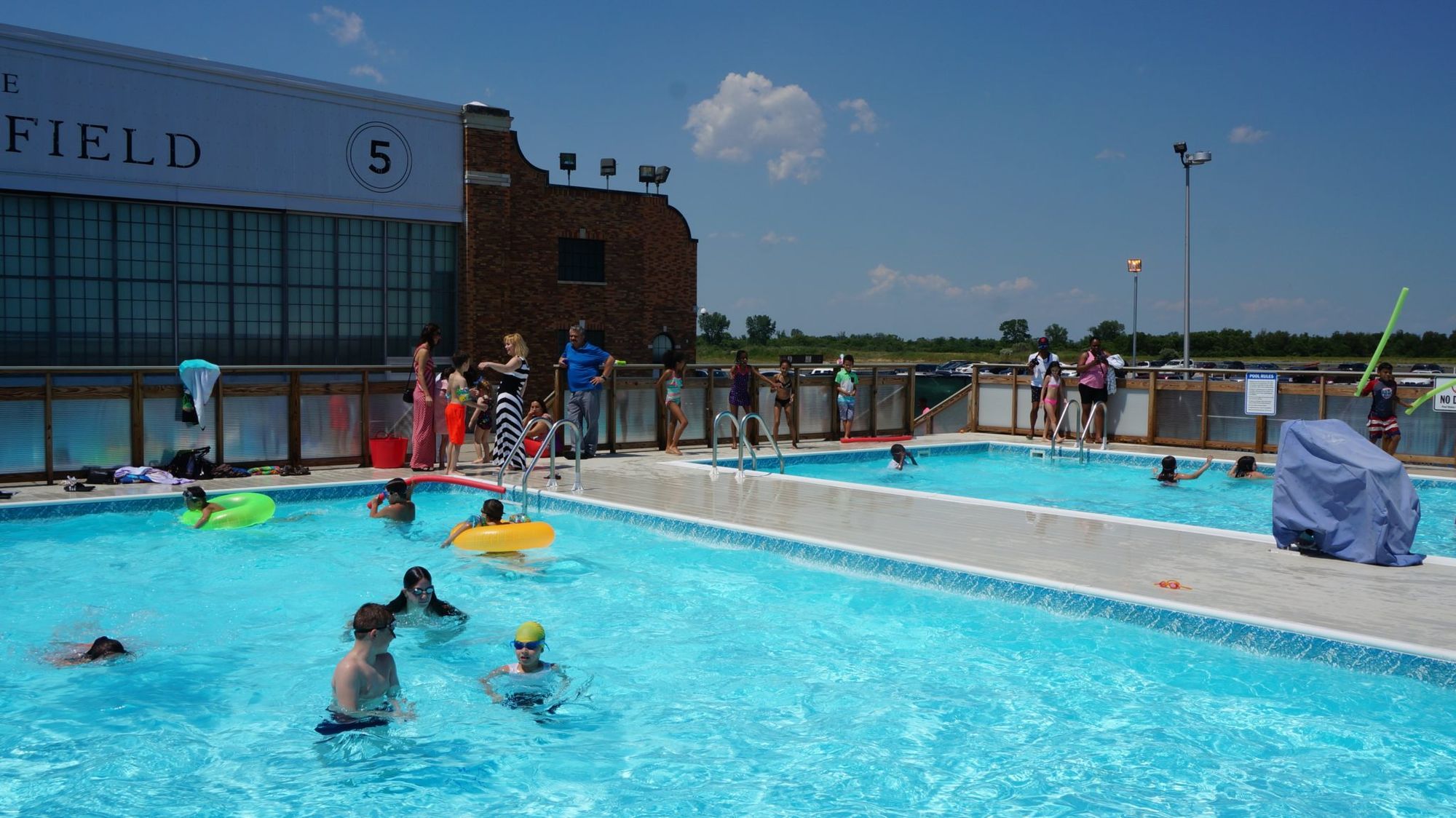 "For your child's birthday party, you're getting a minimum of two hours private time. You're not going to be swimming with other people you don't know. You book a pool party, that's your pool for your time slot."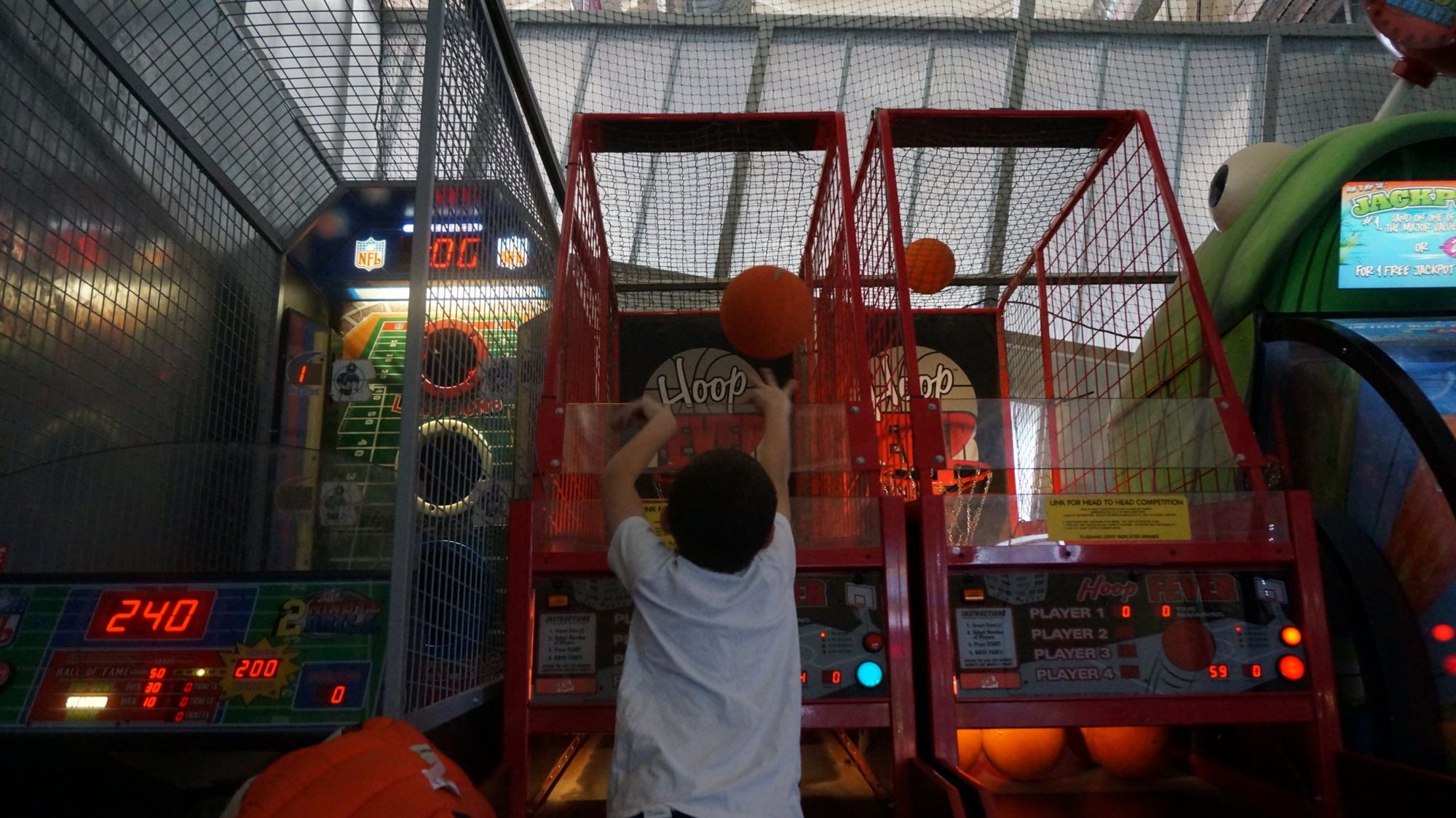 There are tons of other things to do at Aviator Sports Center all summer long, including special events that they host. Spend some time checking them out.
You couldn't ask for a better reason to staycation in Brooklyn!
About Aviator Sports & Events Center
Floyd Bennett Field 3159 Flatbush Ave Brooklyn, NY 11234
Tel: 718-758-7500
This post was sponsored by Aviator Sports and Events Center. If you would like to reach our readers, please contact us.