State Orders National Grid to Immediately Connect 1,157 Customers with Gas Service, Alleges Company Violated Law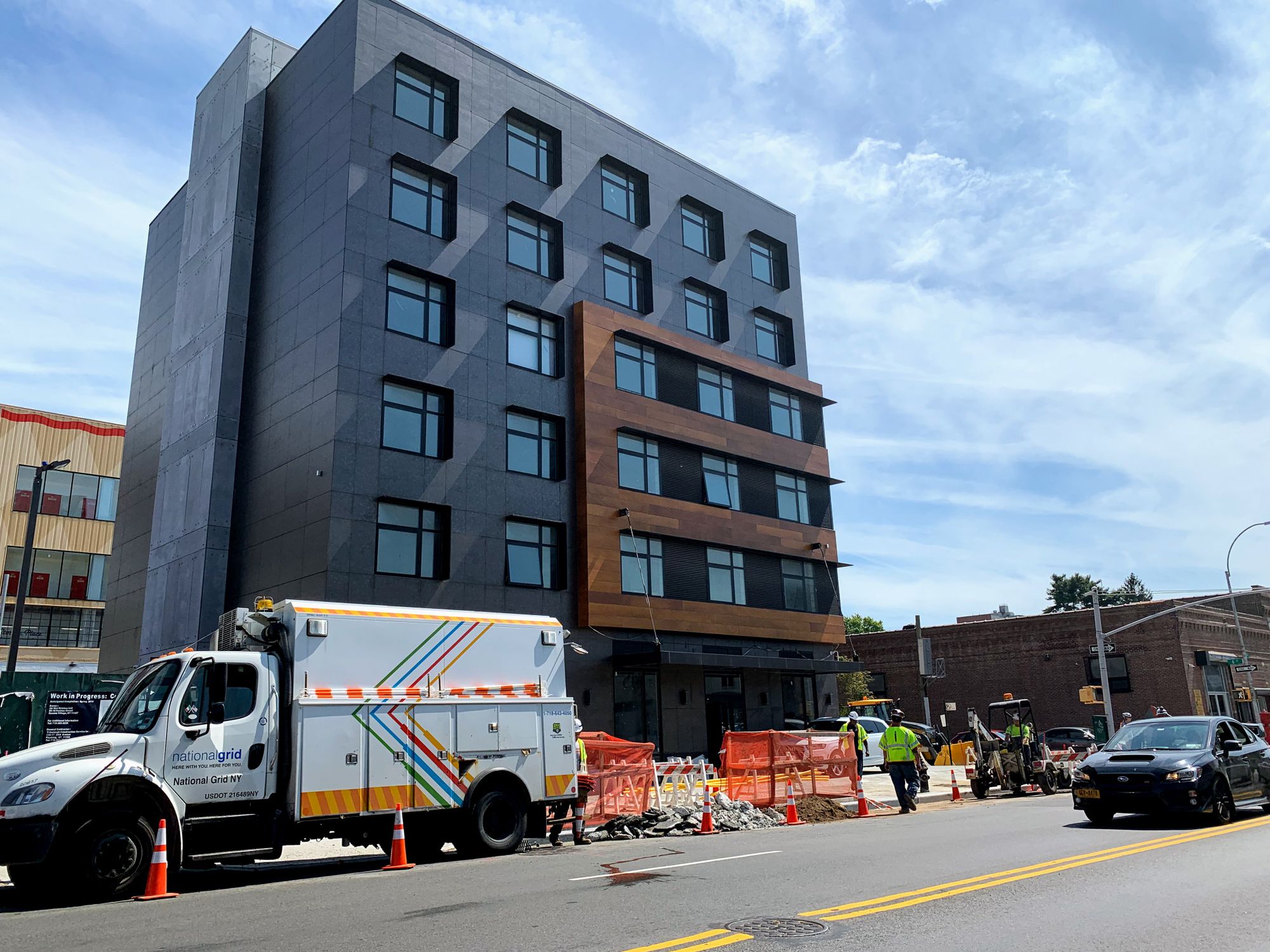 National Grid must immediately grant gas connections to 1,157 customers in Brooklyn, Queens, and Long Island previously denied over the course of a five-month moratorium, Governor Andrew Cuomo announced on Friday. The moratorium has had a large impact on thousands of New Yorkers, preventing everything from restaurants to new affordable housing from opening their doors.
The Public Service Commission (PSC) ordered National Grid to connect "certain residential customers or show cause why they cannot do so" by this coming Friday. The 1,157 customers represent nearly ⅓ of the 3,700 total customers who have been denied service by the company over the course of the moratorium, which began in May when the state denied approval to the Northeast Supply Enhancement Pipeline.
The order comes from the chair of the PSC, John Rhodes. The PSC conducted an investigation and concluded that the "residential and small commercial customers" were requesting loads limited enough to be met by "alternative forms of gas delivery." The company must also implement "demand reduction" and energy efficiency plans to ensure that it can safely supply customers with gas.
"With the winter heating season beginning, the Department of Public Service has determined that immediate action is warranted to address the customer hardships created by National Grid's unwarranted denial of service for 1,157 of its customers in New York City and Long Island," Rhodes said in a statement. "The law requires utilities to provide gas service without unreasonable qualifications or lengthy delay when sufficient gas supply exists, which the order alleges is the case for these previously existing customers of National Grid who found themselves suddenly cut off from gas without adequate warning and preparation."
In addition, Cuomo ordered the Department of Public Service to expand an investigation into whether Grid adequately planned for "reliably meeting the needs of its customers," especially over the coming winter months. Cuomo said that the company "has acted in bad faith throughout this process," and could face millions of dollars in fines.
"Make no mistake, New York will hold National Grid accountable," the governor said.
As a public utility, National Grid is legally obligated to provide gas to all customers within its service area provided that there exists sufficient supply and capacity to do so. The company has for months maintained that it had hit the ceiling of its ability to supply gas and therefore could not service any new gas hookups without the approval of the NESE pipeline, connecting the Pennsylvania shale fields with New York City; the order finds that the company was not being truthful, at least for the 1,157 customers who were requesting only limited loads.
"It's early to jump to characterizing the company's behavior, but the order and presumably this early phase of the investigation show the company focused on getting a pipeline and not upon sufficient actions to avert the current crisis," Richard Berkley, Executive Director of the Public Utility Law Project, a non-profit that provides legal aid services for low-income clients dealing with public utilities, said in an email.
Many customers denied gas service had suspended their existing service temporarily in order to renovate their homes, and then were denied reconnection even after starting renovation. The PSC found that National Grid's actions in denying such customers and failing to give them adequate notice created an "undue hardship" upon them, in violation of the state public service law.
The PSC noted in the order that the company neglected to make service considerations on a case-by-case basis prior to making denials, and instead had issued a blanket moratorium. And in the quest for approval of the pipeline, the company failed to implement contingency plans such as energy efficiency measures, "local compressed natural gas and renewable natural gas solutions," and demand reduction, which would involve working with large customers to reduce usage in peak periods in exchange for fair compensation.
The PSC said that the pipeline, even if it had been approved, would not be operational until the 2020 heating season anyway, meaning that the company had not planned for this year's cold season.
In a statement, National Grid said they are "disappointed" in the order but would nonetheless comply.
"We stand by our analysis and there are very real gas supply constraints in the northeast," the statement reads. "In the meantime, we have been working to identify unprecedented temporary solutions to help mitigate this situation, and will immediately begin connecting the more than 1,100 applicants who have been identified in the order."