No New Gas – National Grid Holds Brooklyn Restaurants Hostage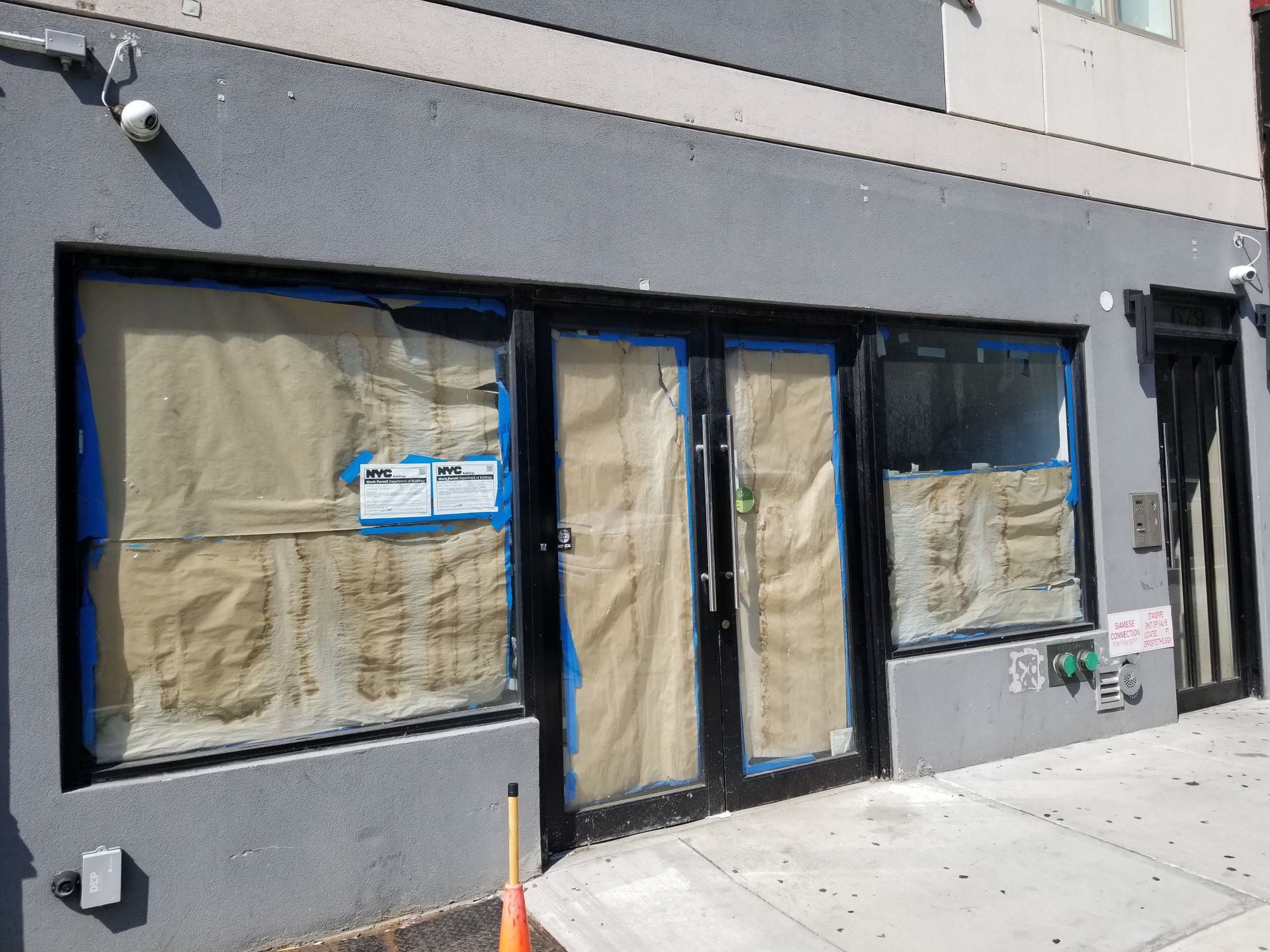 Sibte Hassan's halal burger has been described by some as the best in New York City, halal or otherwise. BK JANI, boasts two locations, at 276 Knickerbocker Ave in Bushwick and in DeKalb Market. Hassan has had plans in the tank for months to move the original spot, at 276 Knickerbocker, to a larger space at 679 Grand Street in Williamsburg, but he is being sidestepped by an unexpected foe: the gas company.
Hassan, who is originally from Lahore, Pakistan, is just one of scores of residents and businesses being impacted by National Grid's refusal to expand gas service unless the state approves the Williams Pipeline, which would bring in natural gas from Pennsylvania's shale fields.
The state in May denied approval to Oklahoma-based Williams Transco to build the pipeline, officially named the Northeast Supply Enhancement pipeline, on the grounds that it would be environmentally damaging, particularly to marine life in the New York Bay where the pipeline would pass through.
Two days later, National Grid announced that it would not service any new natural gas applications unless the pipeline was approved, echoing a similar moratorium that Con Edison had made to customers in Westchester County. The company has said that without the pipeline, it has hit capacity for its gas supply and cannot open new accounts. The result has been a three month standoff between the state and the gas company, with no new accounts being serviced in Brooklyn, Queens, and Long Island in the interim.
For Hassan, this means that he cannot open his new restaurant, which would rely on an expanded gas hookup.
"I went in, signed the lease, started the construction, and then when it comes to the gas, we can't move forward," Hassan said in an interview with Bklyner, noting that the health department wouldn't give him a license without a working oven, to say nothing of the fact that he can't cook without it.
Hassan said that construction has been completed and that he had originally planned to open the new spot in April, but has not been able to because of the gas situation. He said that he has paid a five-figure rent at the new spot for the past eleven months, but that if by year's end the situation is not resolved, he'll have to pack up and find another location.
"I have spent over $200,000 in making this place, and I cannot be sitting around," he said. "I would rather cut my losses, go to the city, open another spot and figure something out. I cannot be waiting around anymore."
BK JANI is one of many businesses affected. Bedford + Bowery reported earlier this month that Empanada City, a Prospect Lefferts Gardens empanada joint, has been seeking to open a new location in Bushwick but is being held hostage by the gas situation, having similar personal and financial effects on the owners as it's having on Hassan.
Hassan does not buy National Grid's public explanation of a gas shortage, believing it to be extortion for profit-motivated ends instead.
"It's a game they are playing to wrangle all the people affected by their policy, so all the people can start calling up their senators, their representatives so they can push through Albany," Hassan said.
For Hassan, the moratorium is hitting more than just his business. He feels that the company does not recognize the broader economic impact that the moratorium is having.
"I'll at least be bringing in 7-8 people, because this is a bigger space," he said. "They are choking me down and then I cannot open up that business, I cannot employ more people, I cannot do anything. So they are having a bigger impact on labor and the economy just to get their way. That doesn't make any sense."
Karen Young, a representative for National Grid said this: "We're equally as frustrated that we can't serve requests for new or expanded gas service safely and reliably for our customers and communities without the necessary approvals for the Northeast Supply Enhancement Project (NESE).  The infrastructure serving the region with gas supply has reached full capacity and is unable to meet growing demand.  To add additional service without NESE would pose a risk to the operational integrity of our system and jeopardize reliability of service for the existing 1.8 million customers."