State Licensed Teacher Here To Help Your Child Get Ahead! (Sponsored)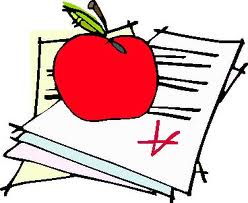 This is a paid announcement from Ellie, a NYS-licensed teacher available for one-on-one or group tutoring sessions.
Get ahead in school, get ahead in life!
Ellie is offering private classes to help students of all ages advance beyond their peers. A highly qualified graduate of NYU's prestigious Steinhardt School of Education, Ellie is a New York State-licensed teacher, providing one-on-one and group mentoring in Literacy, Reading, Writing, Creative Writing and Math.
Let Ellie get your kids prepared for tests! In addition to helping your children understand classes in math (grades 1-5), reading and creative writing (all grades), Ellie offers exam preparation for SHSAT, OLSAT, GED, History Regents, and State Exams for elementary and middle schools.
It's not just for kids – Ellie provides essay help and essay editing for college students.
Package discounts available for the school year. For more information please contact hi8517@gmail.com or 347-276-3110.
The above is a paid announcement. Sheepshead Bites has not verified the claims made in this advertisement. If you own a business and would like to announce a special offer to tens of thousands of locals, e-mail us at advertising [at] sheepsheadbites [dot] com.