State Gov't Greenlights New Traffic Rules On Ocean Parkway Despite Opposition From City Pols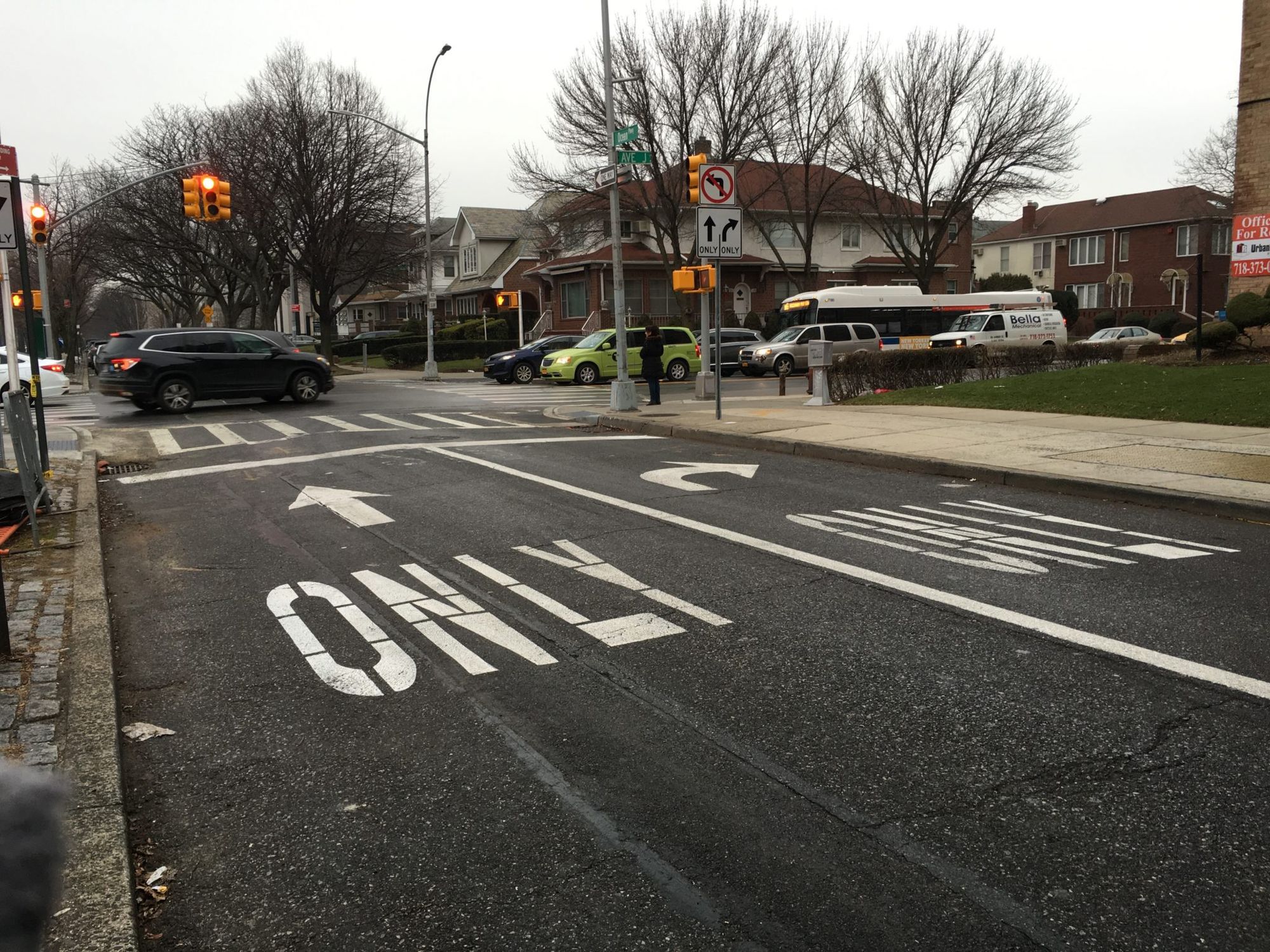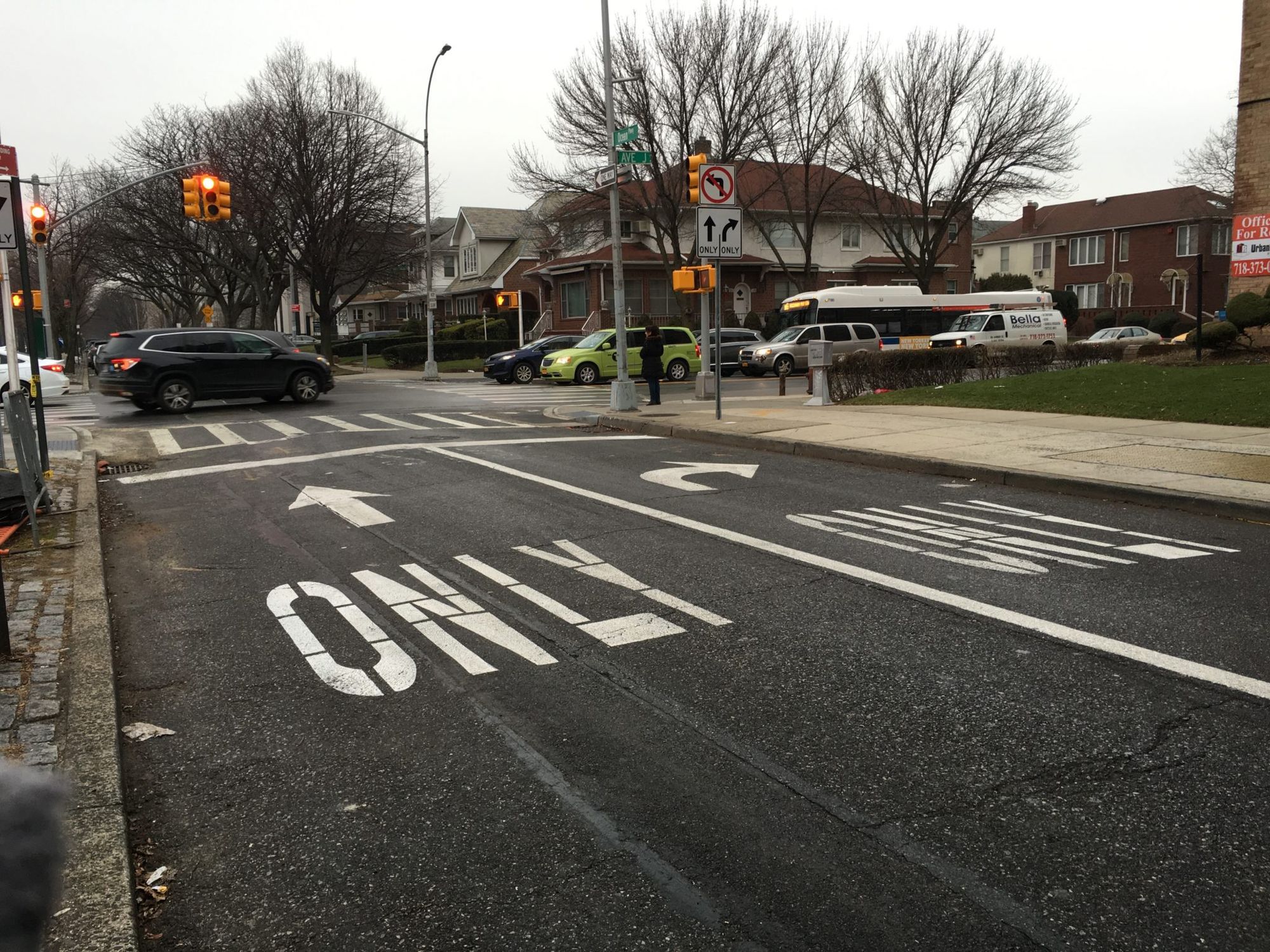 As of January, new rules are changing traffic patterns along Ocean Parkway, despite fierce opposition from local politicians and some residents.
New traffic signals unveiled last week ban right turns from four intersections along Ocean Parkway, as part of the state DOT's $8.5 million Ocean Parkway Safety Improvement project. In addition, there will be no left turns from the service road at 9 intersections between Avenue C and U. The traffic changes were reportedly slated for February 2017.
Though the project includes a broad scope of improvements, the hot-button issue seems to be the ban on right turns from Avenues C, J, P and Kings Highway — which some say will clog the service roads and endanger pedestrians.
And what looked like discontent in the planning stages has now grown into full-blown road rage.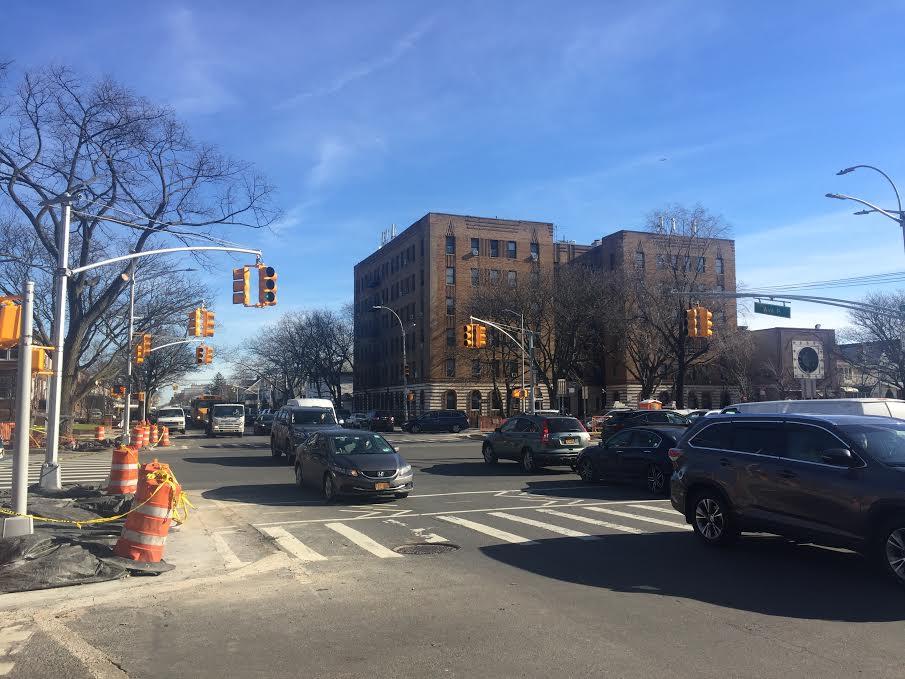 Road conditions on opening week
In the first week of the new signals, "chaos and confusion" reigned on the road, reports NBC NY 4 and Assembly Member Dov Hikind, leading to a collision at Avenue P between two drivers who both claimed the right-of-way.
Local photographer Simon Gifter told the news outlet that he has watched drivers blatantly ignore the new signals this week, continuing to make the now-illegal right turns against the signals.
"People are doing it because they feel like, 'this is crazy, I have to go a couple blocks out of my way just to go to my house?'" he said.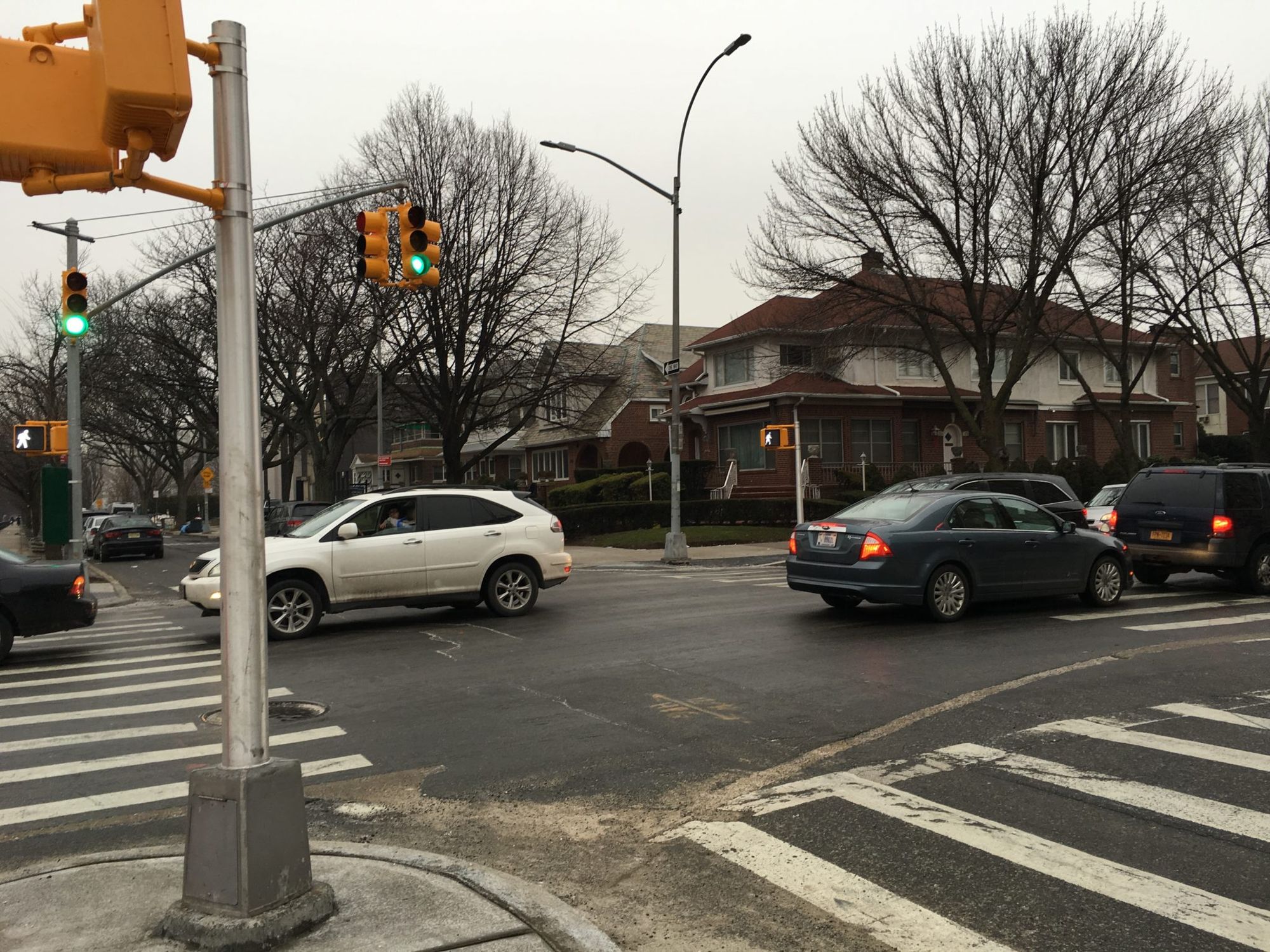 While some drivers are angry, others are just confused about who has the right-of-way. One person described their experience this week at the Avenue P intersection:
"The light turned green for me to proceed at the same time the arrows in the turning lanes on Ocean Parkway were green and there were cars in both directions making the left turn."
Assemblymember Dov Hikind, who has been aggressively outspoken against the project, slammed the NYS DOT for "chaotic" traffic changes.
"This is a catastrophe waiting to happen," said Hikind. "It is my hope that the State DOT will correct and reverse these disastrous changes immediately."
The community's vocal opposition:
In early December, local residents, politicians, members of Community Board 12, Rabbis, and school administrators joined forces to oppose the changes to Ocean Parkway, pleading with Governor Cuomo to hold the ban until more local voices could weigh-in.
The group takes issue with the ban on right turns from Avenues C, J, P and Kings Highway; claiming that diverting traffic to the service roads that line Ocean Parkway poses a hazard. "What happens when sanitation, school buses, delivery trucks, or emergency vehicles are there?" said Dov Hikind.
In an interview, Hikind told BKLYNER that he takes issue with the DOT's collision data used to justify the "dramatic changes", noting that the cited 10 accidents in two years on Avenue J and Ocean Parkway — didn't involve right turns.
The right-turn ban wasn't included in the DOT's original proposal or the Governor's press release for the $8.5 million improvement project in April. (More on that below)
The campaign against the turn ban included a protest on Avenue J in December; a letter campaign to Governor Cuomo; and a meeting with city and state DOT officials and reps from the governor and mayor's office.
Some elected officials point to a broader disconnect between State and City governments.
"This concept of Vision Zero should not mean zero common sense or zero input from the people of this community," said City Council Member Mark Treyger at the December rally, referring to Mayor de Blasio's Vision Zero traffic safety initiative. In January, Vision Zero announced Brooklyn's dramatic drop in traffic-related fatalities for 2016.
The project and DOT study
The state's $8.5 million Ocean Parkway Safety Improvement project is intended to improve safety and traffic flow on the major road that runs from central to southern Brooklyn, servicing nearly 45,000 vehicles and thousands of bicyclists and pedestrians every day, according to Governor Cuomo.
Check out the project's progress throughout the summer, which also includes curb upgrades and new signs.
Despite recent opposition, the state project has a longer history. The plan was first unveiled at a public forum in Ditmas Park in 2014, in response to public demands to fix notoriously dangerous Ocean Parkway intersections.
And while the DOT's original proposal for the Ocean Parkway Safety Improvement project originated from local feedback, that original proposal did not include the no-right-turn clause, according to The Yeshiva World.
But the NYSDOT says the right-turn ban is designed to improve safety for everyone using the road. In September, Diane Park, a state DOT spokesperson, said that The NYSDOT's traffic study and analysis indicated that 49 percent of the crashes between vehicles and pedestrian or bicyclists were caused by vehicles making a right or a left turn, in an email to DPC.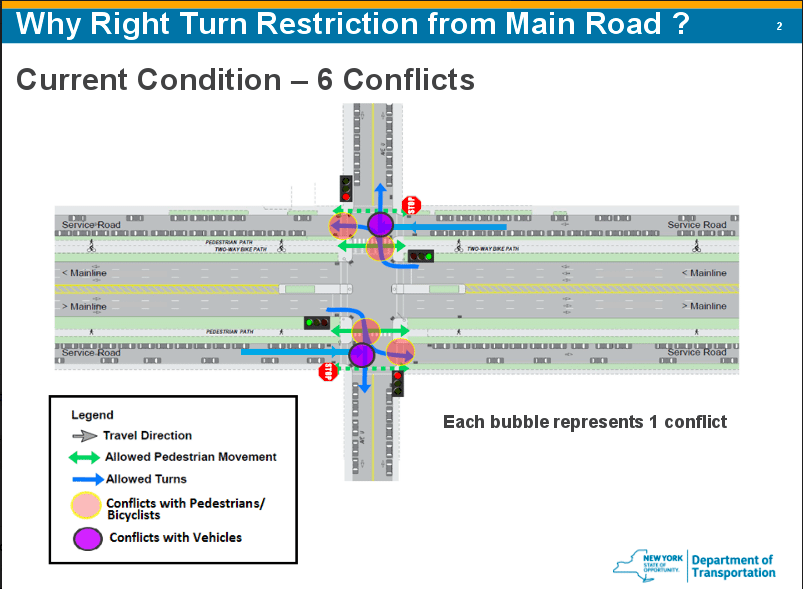 The study's slide above shows collisions between vehicles, pedestrians, and bicyclists when cars make right turns from the main line to the service road and cross streets (highlighted in red).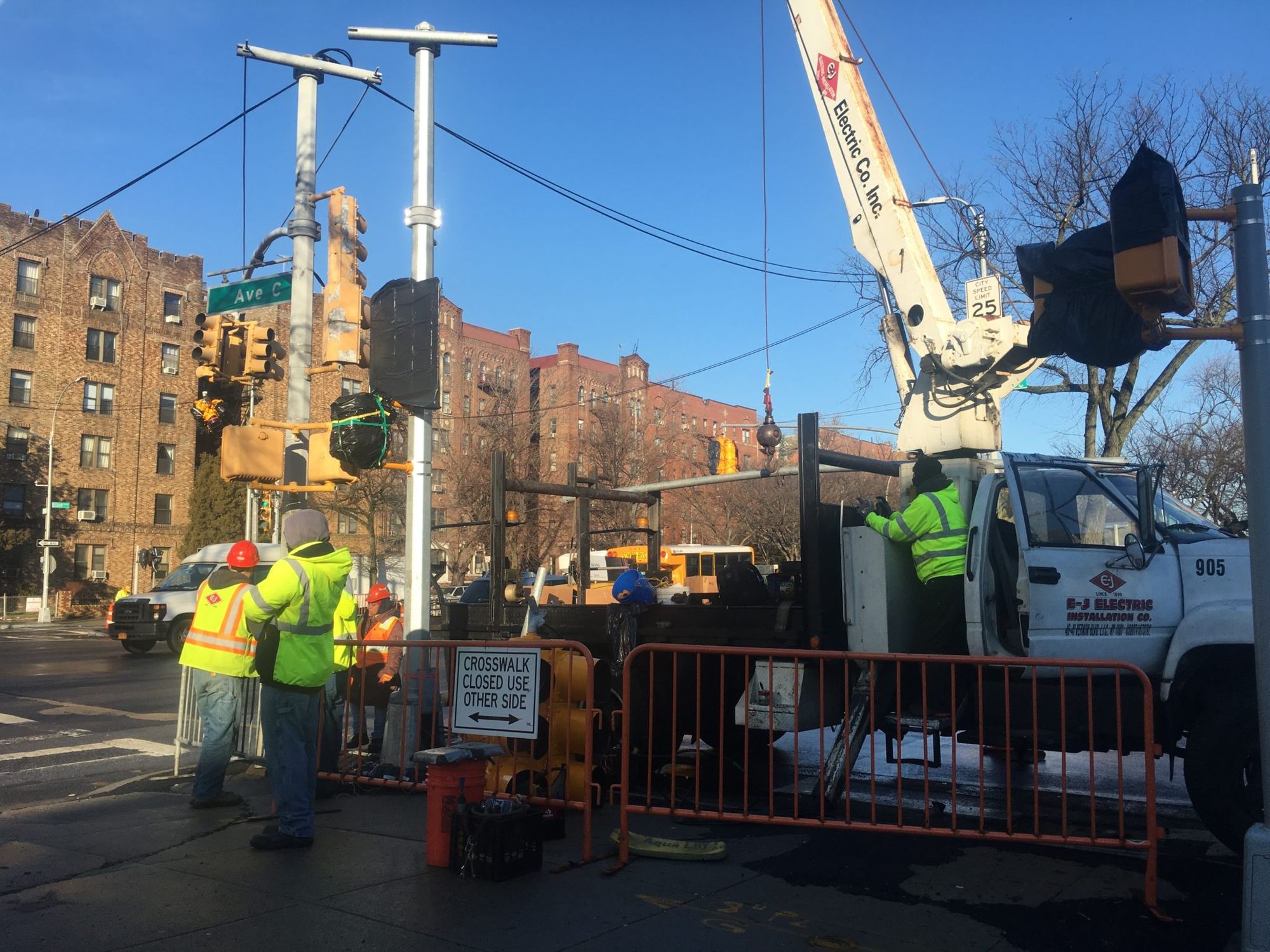 Next Steps:
Traffic patterns have already changed at Avenues J, P, and Kings Highway. The signals at Avenue C were set to open today — though the rain will likely set that opening back, said a worker on-site this morning.
To monitor concerns, the state has installed video cameras at affected intersections, according to a state Department of Transportation spokesperson.
"As part of our commitment to the community and to address concerns that were raised, the New York State Department of Transportation is monitoring each signal as it comes online to ensure the continued safety of motorists, pedestrians, and bicyclists," said Diane Park in a statement, adding that the cameras will not capture driver IDs.
And Hikind will be on-site capturing his own video as well, documenting what he calls the congestion and chaos. "The state is not going to do anything because it takes a lot of guts to admit you'd made a mistake," he said, noting that the NYC DOT Commissioner Polly Trottenberg promised to "send her people down this week to take a look."
We reached out to the DOT for a comment and will update the story as we hear back.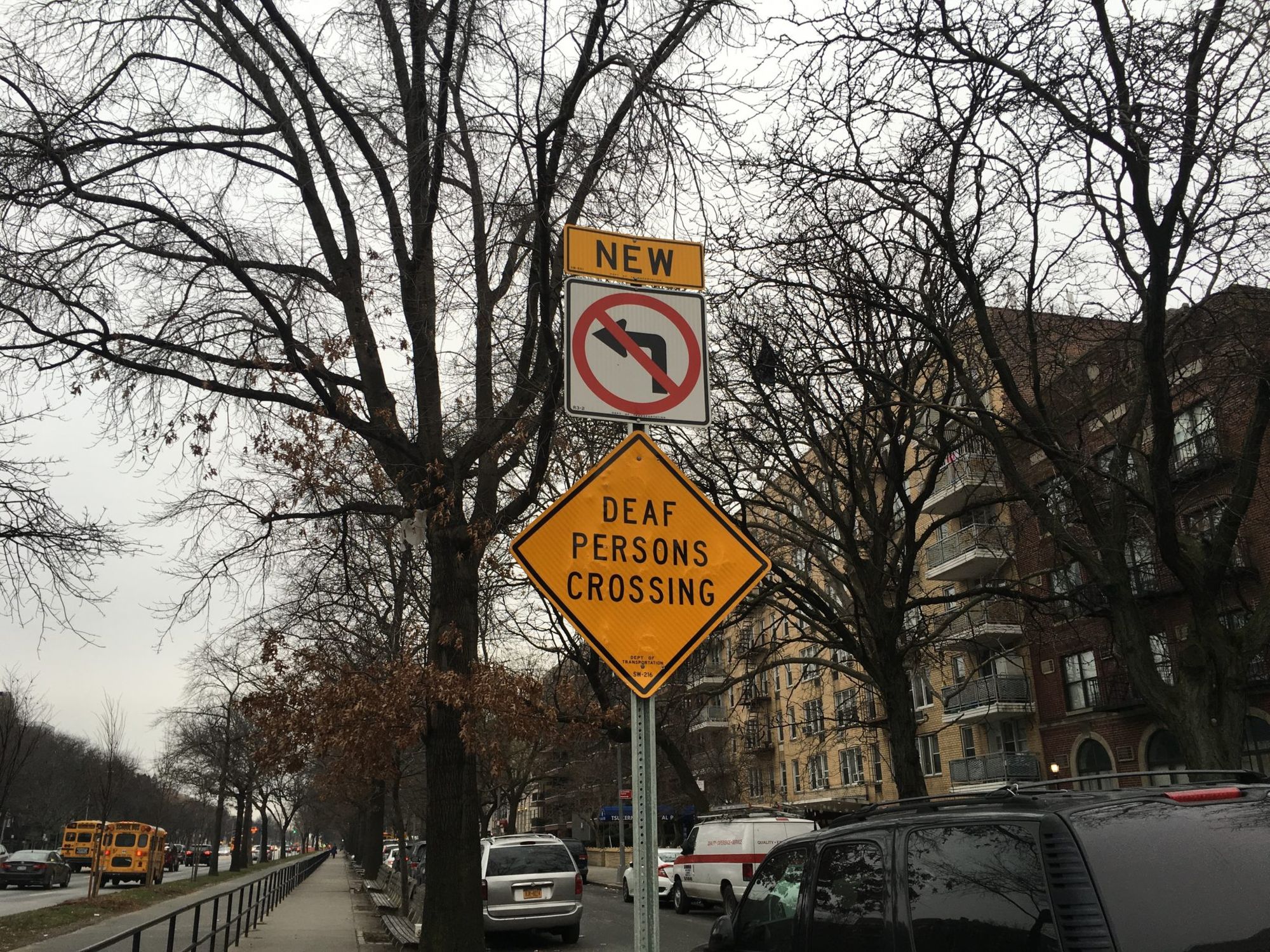 What this means for drivers on Ocean Parkway:
Cars can no longer make right turns from the main road of Ocean Parkway at Avenues J, P, and Kings Highway. Left turns will also be banned at Avenue C beginning this week.
Cars can no longer make left turns from the service road at 9 intersections: Avenue C, Cortelyou Road, Ditmas Avenue, 18th Avenue, Avenue I, Avenue J, Avenue P, Kings Highway. and Avenue U.