Start Stepping, Stoop! Steps Fur Pets Campaign Officially Launched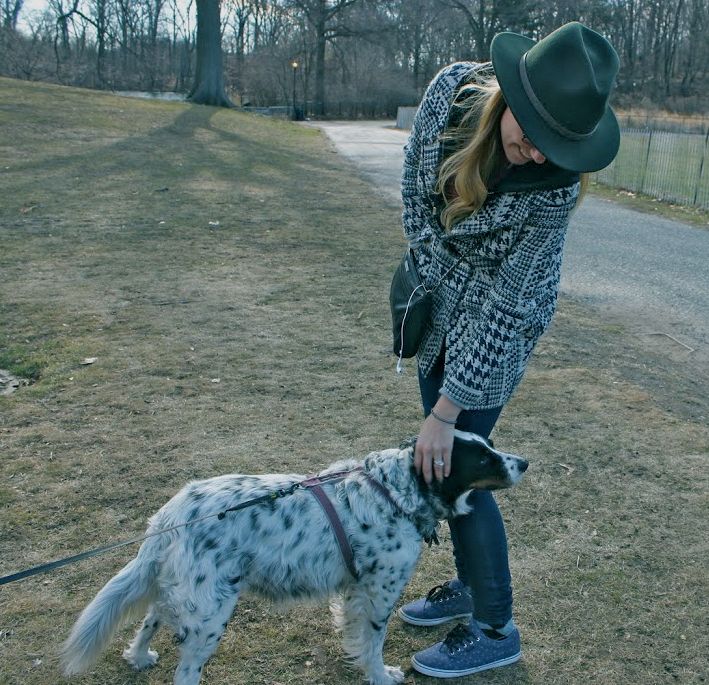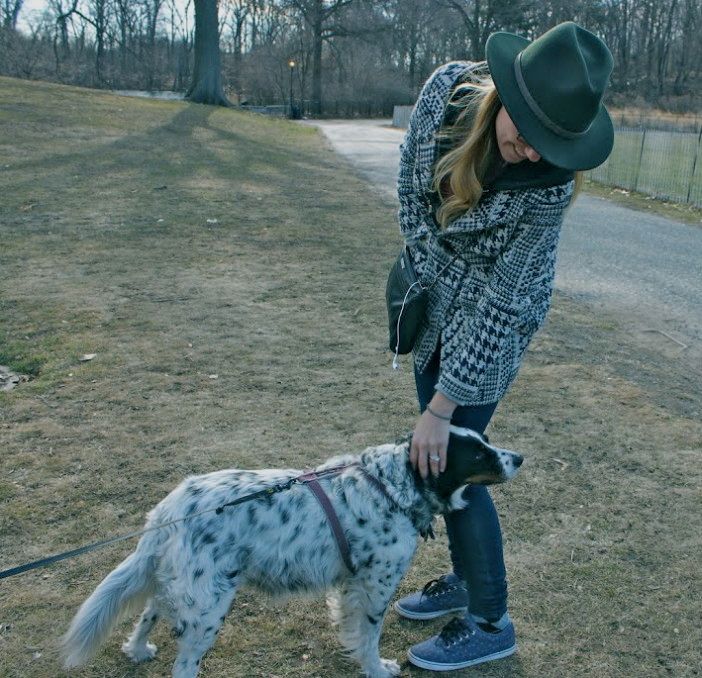 With beautiful spring weather finally hitting the Slope, it's time to get out and get moving! Why go underground to travel when you could walk to where you're going and get some fresh air (okay, sort of fresh air) and exercise? It's proven that just a 10-minute walk can have lots of health benefits such as improving brain function, easing depression, and bettering bone health, among many other advantages. As if getting healthier isn't enough incentive, imagine that you could help animals with every step you take. Thanks to the awesome ResQwalk app, this is completely achievable…as well as free and easy!
This amazing app, founded by New York resident Bailey Schroeder, donates money to non-profit shelters, fosters, and rescues of your choice when you walk for them. It's free to download and use. Corporate sponsored ads pay for the donations. ResQwalk tracks your mileage and time walking — all you have to do is log in before walking and log out when you're finished. The app uses virtually no data, and instead utilizes GPS.
With an app as simple, helpful, and important as ResQWalk, there's really no good reason not to use it. We at Park Slope for Pets have decided to organize a campaign in support of the app and local shelters and rescues, to motivate Park Slope and surrounding Brooklyn communities to aid animals in need with their daily activity. Our 6-month campaign, Steps Fur Pets, began April 1 and continues through September. Each month, we will be featuring a different non-profit organization and encouraging walkers to walk for it during the entire month:
April: Foster Dogs NYC
May: Badass Brooklyn Animal Rescue
June: Brooklyn Animal Action
July: ReeFuge
August: Sean Casey Animal Rescue
September: Positive Tails
Donations are paid out based on the total amount of miles walked for each organization. The success of the Steps Fur Pets campaign relies on the support of friends, family, coworkers, and neighbors – the more, the merrier!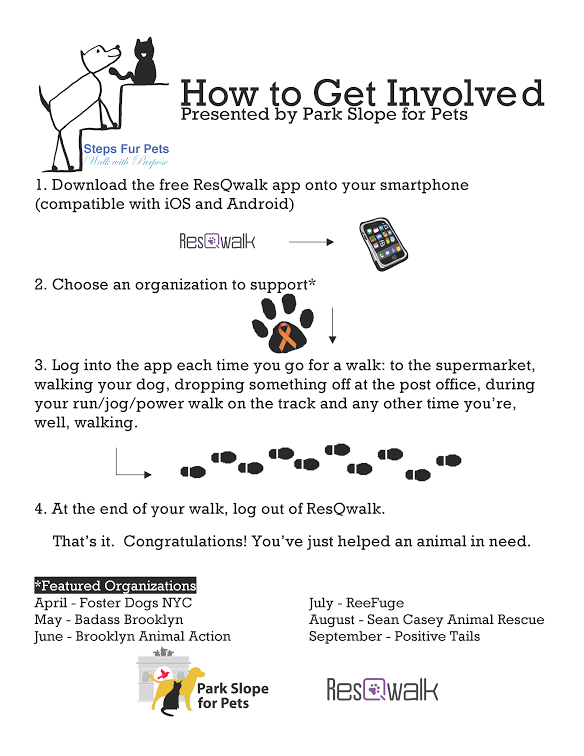 Above is a quick glance sheet with a breakdown to get you started.
For more tips for pets (and their owners) in the neighborhood, check out Park Slope for Pets.