Stand With Orlando Tonight At Grand Army Plaza Unity Vigil
Public Advocate Letitia James will join several other politicians and advocacy groups tonight at Grand Army Plaza to lead a Unity Vigil to honor the lives lost in the Orlando massacre. The event takes place tonight, June 14 at 7:30pm.
"While the investigation is ongoing, we cannot ignore that the alleged attacker targeted a gay nightclub," said James. "We cannot ignore that he supposedly had an assault-style rifle, weapons that are legal in the United States. We not only stand in unity with Orlando, but we stand ready to take action."
In addition to James, the following have announced they will attend: U.S. Rep. Yvette D. Clarke, Scott M. Stringer, Senator Kevin Parker, Walter T Mosley, Laurie Cumbo, Lambda Independent Democrats of Brooklyn, The Brooklyn Community Pride Center, Brooklyn Pride, Inc., Muslim Community Network, South Asian Fund for Education, Scholarship & Training, South Asian American Voice, LGBT, Muslim, Hispanic, and anti-gun violence groups.
Since the mass shooting occurred on "Latin Night" at the club, the tragedy hits close to home for the borough's LGBTQ, Latino American, and immigrant communities. Many Muslim American groups have also condemned the violence and expressed solidarity with the victims.
Three New Yorkers were among the casualties at early Sunday morning at Pulse Nightclub in Orlando. Student Enrique Rios, 25, lived with his grandmother in the Bed-Stuy neighborhood. He was on vacation in Florida when he was killed. In addition, Queens native Shane Tomlinson, 33, a singer who relocated to Orlando, and Brenda Lee Marquez McCool, 49 — a mother of 11 who was born in Flatbush and died shielding her son — were listed about the victims.
Online fundraisers have been started on GoFundMe to support the families and fund funeral arrangement for each of the victims. They can be found here, here, and here.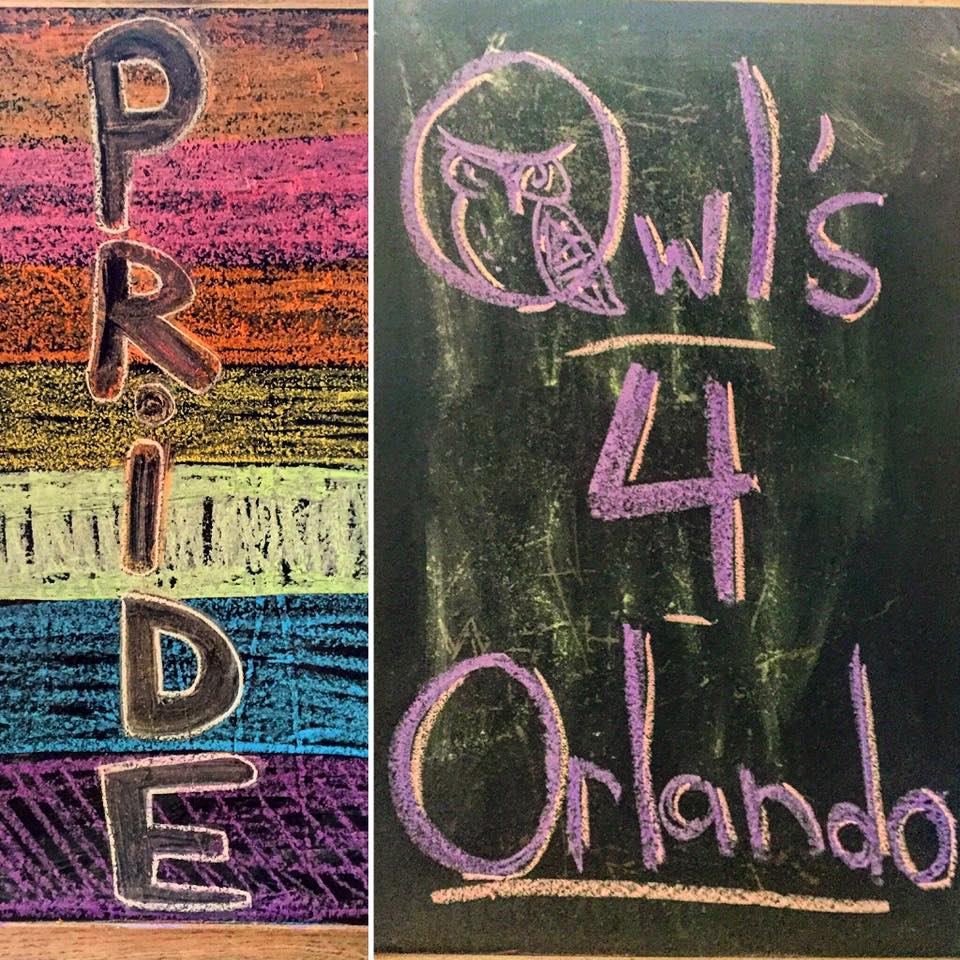 In Bay Ridge, The Owl's Head bar held a fundraiser Monday night, donating all proceeds to the It Gets Better Project and Equality Florida. "On such short notice, Bay Ridge was able to triple our fundraising expectancy! Cheers!" wrote the bar's owners on The Owl's Head Facebook page.
Last night's memorial at the iconic Stonewall Inn was attended by thousands, including Mayor Bill de Blasio, Governor Andrew Cuomo, and Police Commissioner Bill Bratton. "We do not accept the notion of any of our leaders sowing hatred and division part in the wake of tragedy. And that means you, Donald Trump," said the mayor.
The Brooklyn Pride Festival and Parade took place on Saturday, only hours before the events in Orlando.
Additional reporting by Rachel Silberstein.