Stan Lee Remembered Brooklyn Style
CROWN HEIGHTS — For some Brooklynites, the only way to memorialize the Marvel Comics icon, Stan Lee, was with a vigil, a short eulogy and a shot of Maker's Mark.
More than a dozen comic buffs came out to Anyone Comics Monday night to commemorate the passing of Lee, who died Monday morning. At the entrance, lit candles illuminated a chalk drawing of the legend. After a brief eulogy, the group threw back 30 ml plastic cups of whiskey.
Lee served as top writer, president, and publisher at Marvel Comics. The 95-year-old co-created Marvel superheroes Spider-Man, Black Panther, The Incredible Hulk and a host of other comic book juggernauts.
"His characters were so much more relatable," said Dimitrios Fragiskatos who co-owns the comic book store. During the eulogy, the shop owner explained how Lee shaped strong characters from a group of misfits like X-Men.
The shop owner said there wasn't a huge spike in comic book sales. But the year-and-a-half-old business received lots of telephone calls from people looking to share Marvel stories.
Fragiskatos said many of the calls came from his Queens customers — the birthplace of his favorite Marvel character, Spider-Man.
Newby, Aiesheh De Los Santos learned about the memorial on Facebook and dropped in for the 9:00 p.m. salute. Even as a novice, De Los Santos, 24, rattled off a fun fact about Lee serving in the Army and dying the day after Veterans Day. His official Twitter account posted a photo of a young Lee during WWII.
Some people mourned the occasion in all black.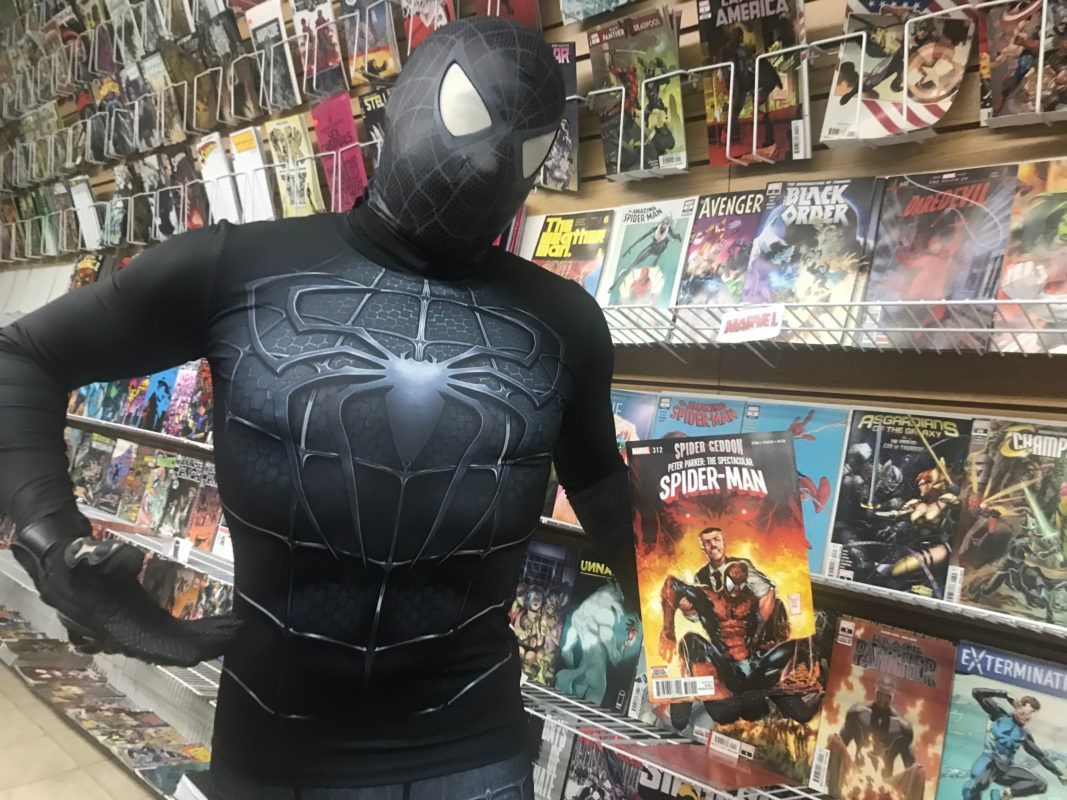 Peter Calderone, who has lived in Crown Heights for four years came in full Spider-Man garb. For him, the day was "painful," so the homage to Lee was a treat for the 39-year.
"It's all about the fight against bad and evil," he said to describe what the day meant to him.