Springtime on Fifth: Shopping Edition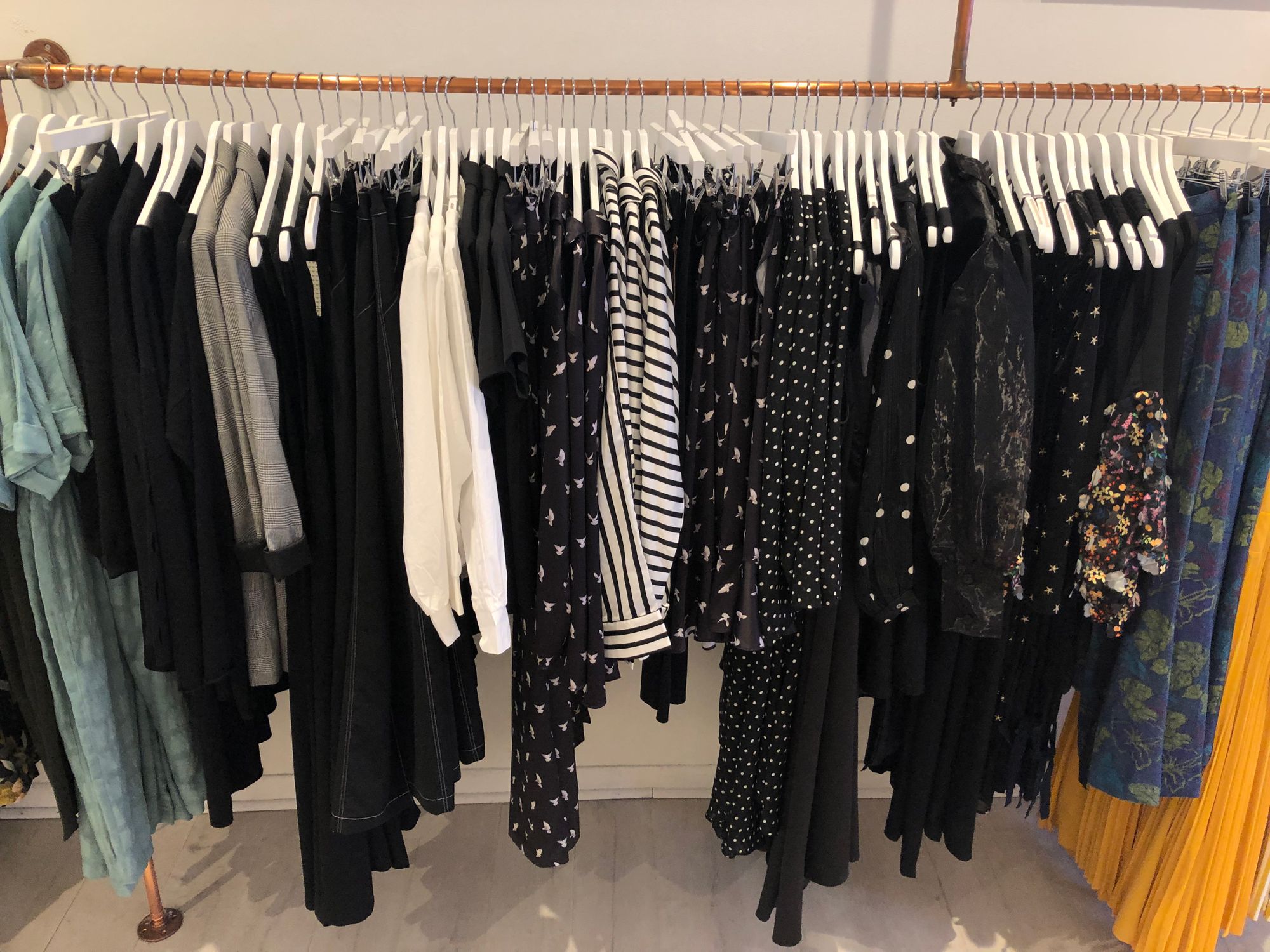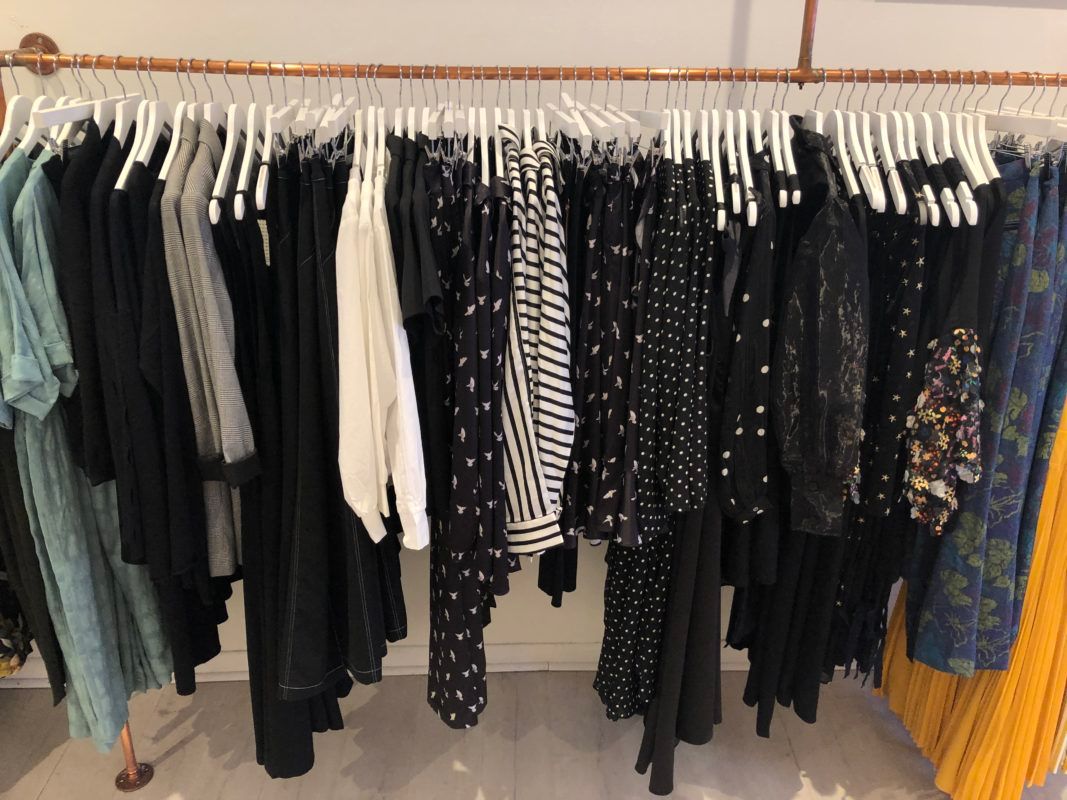 The spring wardrobe, the most delicate of seasonal wardrobes to put together. With the often unpredictable and uncooperative winter season still lingering on, some might have reservations about when, where, and what clothing to get as we usher in the new spring season.
Now is the right time to start getting the transitional outfits together starting with the season's best spring trends. Shedding those layers for more light and breezy sartorial choices is just the thing needed to wash away the winter blues.
This year's spring trends range from tie-dyes to animal prints. Regardless of which trend you're embracing this season, you can find it on Fifth Avenue in Park Slope.  Here are the top eight spring 2019 trends to try this season:
Tie-dye, tie-dye, tie-dye! They were all over the runways last year as a more mature, modern version of the hippie trend from the '60s and now it's time to throw them on and strut. This is a trend that can be layered over florals or mesh as seen on the runway or worn as a simple stand-alone for upcoming spring and summer festivals, backyard bbqs, or brunch. Bird has a number of tie-dye pieces including a Raquel Allegra Bird Exclusive Tie Dye Muscle Tee to show off the well-toned arms.
Boiler suits are for the hard working and the hardly working alike. This utilitarian trend brings fashion and function in one look. Denim boiler suits are especially on trend, but they even come in cotton twill and linen as well. The denim Felix Boiler Suit at St. Hrouda is perfect for a Saturday morning walk to Grand Army Plaza's greenmarket.
St. Hrouda (227 Fifth Avenue) is a new women's boutique on fifth. Opened just last October, the boutique is described as "feminine with an edge," by owner Nicole Bell. The new boutique carries brands from New York, Paris, Denmark, and even Australia. Their spring collection is vast and if you're looking for a great workout ensemble to replenish your self-care wardrobe, their best-selling Year Of Ours: Club long-sleeved crop top is the right look. Boilersuits, knit dresses, and many prints dresses are also available to the edgy shopper.
Bike shorts are holding on from last year and sticking around for at least two more seasons. A classic or print bike shorts paired with a light blazer and sneakers is a great look for the spring. It can also be dressed up with block-heeled sandals and A-line blouse for an evening out.
Polka dots that make you want to ditch the traditional floral print is the way to do prints this spring. Not overly saccharine, polka dot dresses, tops, skirts, and trousers are pristine additions to this season's spring wardrobe – particularly black and white polka dots. Brooklyn Industries carries a range of polka dot tops and dresses.
80s style Puffy sleeves give a nostalgic but feminine look to jumpsuits, dresses, and tops on and off the runway. Whether understated or large and in charge the puffy sleeve, often combined with a square or sweetheart neckline, were everywhere on the spring 2019 runways and should now hold a precious space in your wardrobe this season. Something like a puffy sleeve Chey Dress from Bhoomki.
Pale Yellow has overtaken last season's lavender if you're looking to embrace the traditional spring pastels this year. Jump right into a breezy linen Black Crane pale yellow jumpsuit from Bird.
Bird (316 Fifth Avenue) is a behemoth on fifth. This spring they're looking at overalls! From Apiece Apart's cotton and linen utility jumpsuit to Black Crane's breezy linen coral sleeveless jumpsuit, Bird has got you covered. Not to be forgotten, their Jesse Kamm high waisted denim sailor pant is currently flying off the shelves.
Suiting is a stand out trend. Chic, crisp, and with the versatility to be worn in the day and in the evening, the spring suit is a wardrobe staple.The best thing about these suits is the varying versions for varying tastes: jacket with shorts, jacket with flared trousers, and even jacket with the traditional tailored pants to give a sharper, more polished look.

Animal print always has its moments. Leopard print, snakeskin, tiger print, even crocodile print has made its way into this season's top trends. Leopard and snakeskin are street style favorites for an everyday look. Diana Kane's sustainable Alternative Apparel Leopard Print Eco-Jersey T-Shirt is right on trend.
"I like to support smaller designers that make gorgeous things," said Diana Kane, owner of the feminist driven eponymous store, Diana Kane (229-B Fifth Avenue). This spring they have a variety of fashionable and sustainable offerings from designers such as Xirena, Hartford, and Alternative Apparel among others. Kane's selection of print blouses, empowering feminist tees, and many dresses with pockets (yay) are almost every socially conscious woman's dream!