Spring Into Yoga Starts Indiegogo Campaign For Ditmas Park Storefront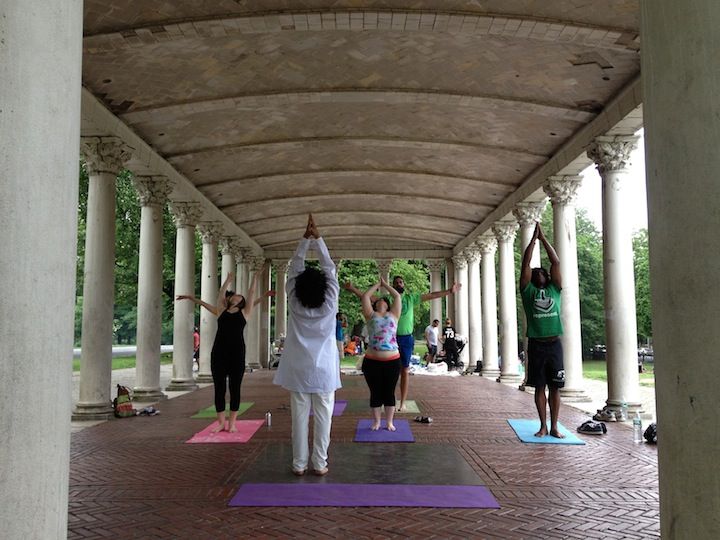 Have you enjoyed Spring Into Yoga's free classes in Prospect Park this summer? Well, now the organization is aiming to bring community yoga to Ditmas Park all year round.
Founder Emily Buck has started an indiegogo campaign to raise funds for a permanent storefront in the area, which she's hoping to open early next year. The project would require $10,000 to secure the storefront, remodel it, and pay the first two months' rent.
In addition to a variety of yoga options, the Spring Into Yoga outpost would include a book swap shelf, $1 board game rentals, belly dancing classes, family movie nights, and more. Emily says she wants to bring people together through the space, and provide free and low-cost activities for all.
Check out what Spring Into Yoga (currently working to become a 501(c)3 nonprofit) is asking, and the colorfully-described rewards offered, to see if it's a project you'd like to help make happen.