Spread The Love: Hip-Hop Block Party Today At Albee Square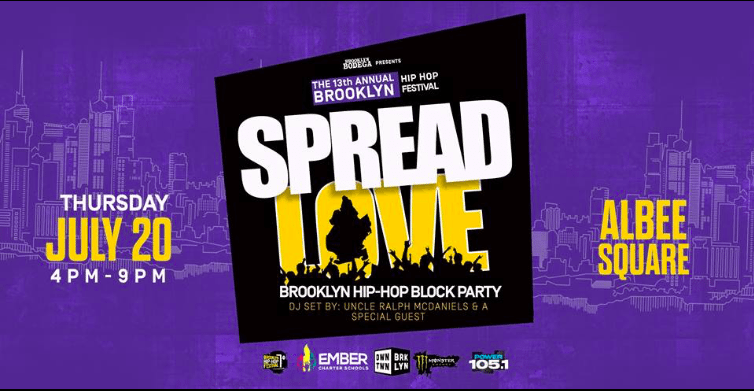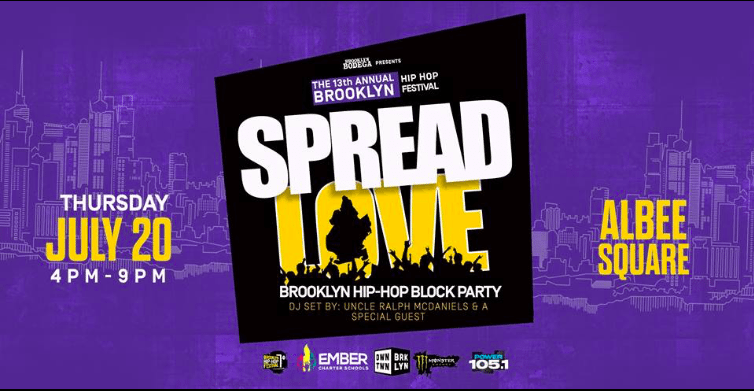 The Downtown Brooklyn Partnership and Brooklyn Bodega—the organizers of The Brooklyn Hip-Hop Festival, are hosting a free block party today in Downtown Brooklyn!
Head over to Albee Square (at the corner of Fulton and Bond Streets) from 4pm to 9pm, and enjoy music spun by Uncle Ralph McDaniels and DJ Spinna, meet graffiti artist James Top (aka JEE 2), and be wowed by the breakdance crew ChryBaby Cozie Lite Feet Nation.
Amalie's Fresh Fruit Smoothies, TNT Waffle Shack, and Irie Cravings will be on hand to provide some sustenance for this sultry evening, and Brooklyn Brewery will pour the suds to help keep you cool.
The block party was originally a part of last week's 13th Annual Brooklyn Hip-Hop Festival schedule, but was postponed and rescheduled for today.
Hip-Hop Festival
Thursday, July 20, 4pm to 9pm
Albee Square, Downtown Brooklyn
Free