Spotted on Cortelyou: Van Leeuwen Ice Cream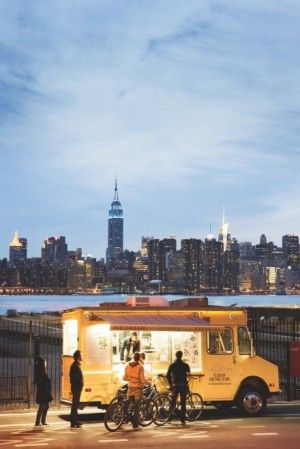 Spotted on Cortelyou Road: Ben Van Leeuwen and Laura O'Neill, husband and wife and two thirds of the team behind Van Leeuwen Artisan Ice Cream.
Just a couple of days ago, the couple were peering through glass into the empty space on Marlborough and Cortelyou where Solo once was. They asked about the neighborhood and whether or not it was suited to an ice cream shop.
The conversation included up and coming Church Avenue, Wheated, Lark and NYC Icy's old place within the community.
Van Leeuwen Ice Cream is a little artisanal empire headquartered in Greenpoint and with several stores and trucks around the city.
Would you be happy to see Van Leeuwen in the neighborhood? What do you want to see in a neighborhood ice cream shop?