From The Streets Of Mexico City To Beverley Road — Tlacoyos And More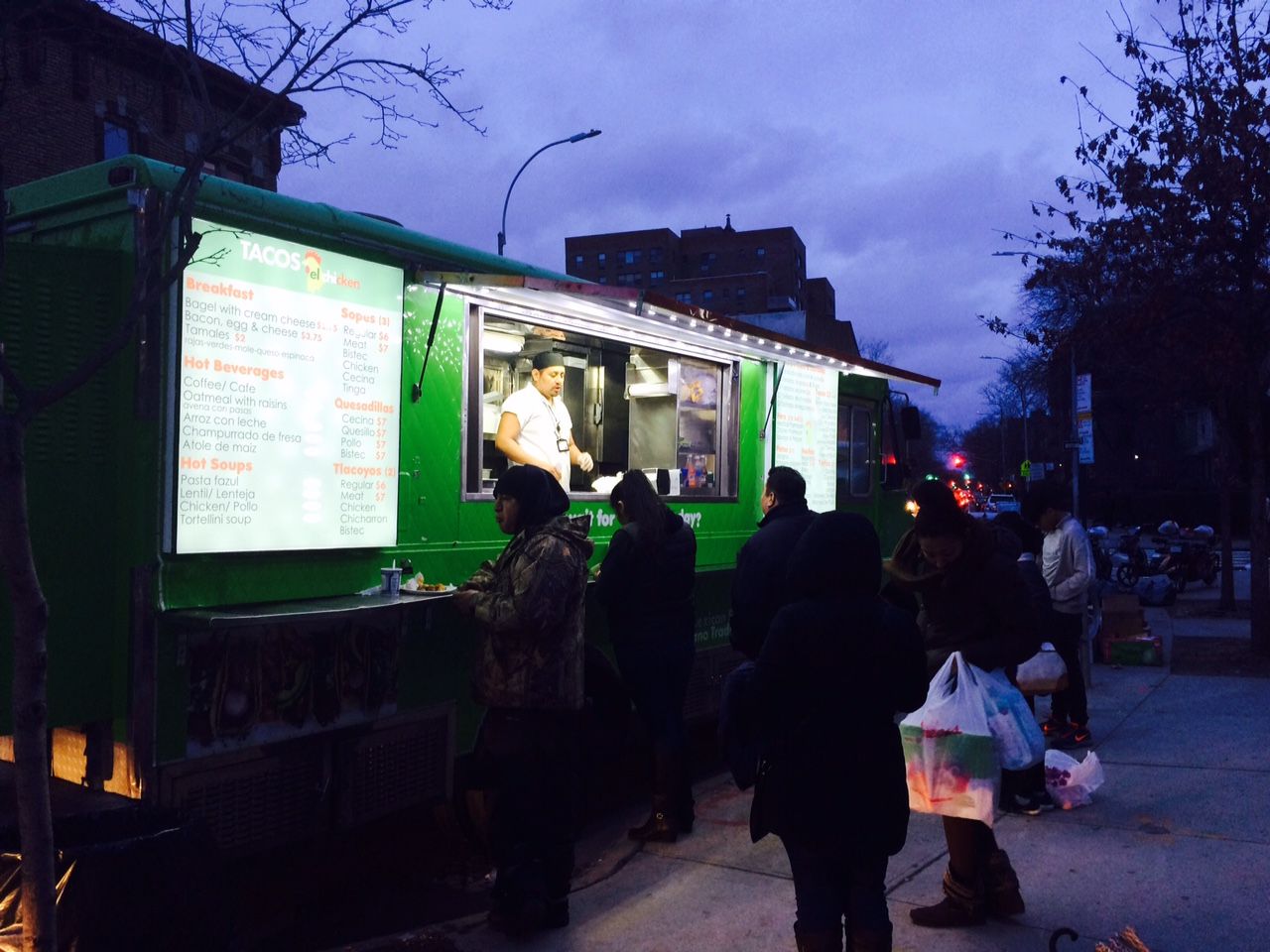 More intriguing food developments in our area — this time coming all the way from Mexico City.
A reader spotted and sent photos of a new taco truck — Tacos El Chicken — on Beverley Road near McDonald Avenue Thursday night, "doing a brisk business," she said.
Tacos with nine different fillings — from beef tongue to Spanish-style cured meat– are on offer from Tacos El Chicken.
And in addition to quesadillas and sopes (thick maize tortillas with vegetables and meat toppings), the truck is also selling "tlacoyos."
NPR did a neat story on tlacoyos a couple years ago, describing them as "small doughy treats" stuffed with everything from fava beans to potato puree. A favorite snack food sold on the streets of Mexico City, they can be made with blue or yellow corn meal.
Tlacoyos are older than the conquistadors, reported NPR. Tlacoyo is an indigenous Nahuatl (Aztec) word. The new truck on Beverley and McDonald is selling them veggie-style, or stuffed with chicken, chicharron or bistec.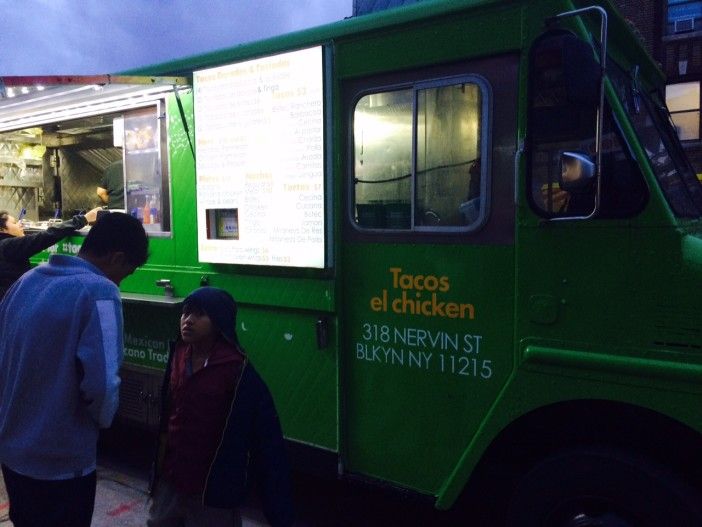 We're excited to keep diving into our area's growing Mexican food scene, and we really appreciate the tips readers are sending.