Speed Enforcement Cameras Receive Renewed Push In Light Of Bloomberg's Rage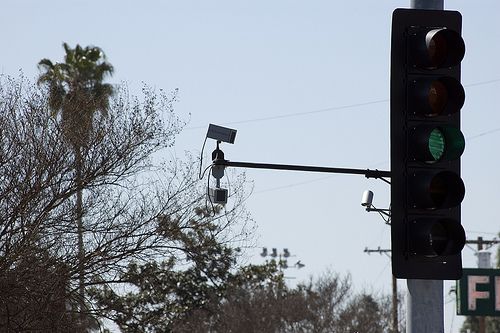 The war over the installation of speed enforcement cameras kicked into a higher gear as influential State Senate lawmakers reintroduced the legislation in direct opposition to Republicans who stripped it from the state budget, according to a report by the New York Daily News.
The contentious battle to place speed enforcement cameras across the city began in response to the growing number of hit-and-run tragedies that have plagued the city in recent months. Mayor Michael Bloomberg, NYPD Chief Ray Kelly and other key local New York politicians were all in favor of the program but senators including Marty Golden, Dean Skelos and Simcha Felder removed the cameras from the state budget, fearing that the cameras would cost policemen jobs.
In response to the actions of Golden, Skelos and Felder, Bloomberg held a press conference where he lashed out at the senators personally and demanded that constituents personally hold them responsible the next time someone dies in a speeding accident.
Bloomberg's anger was not considered a stunt, according to a report in the New York Post.
"I've never seen the mayor this angry," one insider told the Post. "He's furious."
Deputy Mayor Howard Wolfson expanded on Bloomberg's anger, describing all arguments against the cameras as laughable.
"This is a Republican conference that voted to raise taxes, to legalize marriage equality and to ban assault weapons, but they draw the line on speed cameras?" Wolfson asked. "It's a joke."
Following the mayor's lead, Senate co-leader Jeffrey Klein (D-Bronx) announced it would be a priority to reintroduce the cameras to the state budget."Our police do an incredible job fighting crime in the city, but they can't be everywhere at once," Klein told the Daily News. "Let's get these speed cameras in place so our city's Finest can continue fighting crime and not writing traffic tickets."