Speculating About a Brooklyn Apple Store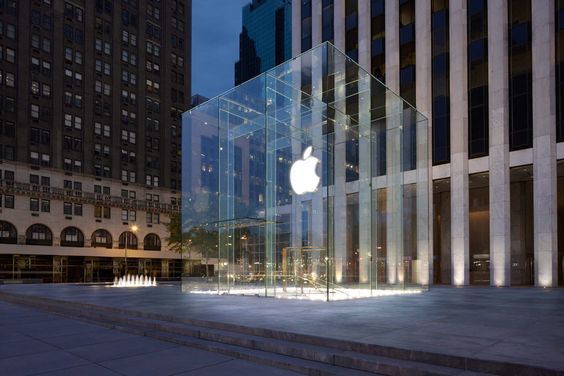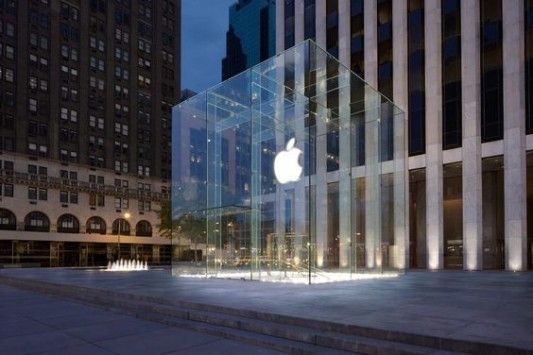 The other 5th Avenue. Photo via Apple
There's been buzzing about an Apple store coming to Brooklyn forever. Not that there've actually been any definitive strides toward a concrete plan (it's looking like Queens — Queens! — is going to get one before we do), but there's talk. Of course, a lot of that talk is from Marty Markowitz, and none of that talk is actually from, you know, Apple, but still: talk.
In anticipation of the Apple's media event tomorrow, which is — spoiler alert — going to be about the new iPhone, the Brooklyn Paper has published their "definitive spec story" on the subject. If an Apple store were to open in Brooklyn, where would it be?
Since for the moment, Apple doesn't seem to be terribly interested in this question themselves, the paper called in Brooklyn commercial real estate expert Chris Haven to talk possibilities. And while their suggestions spanned the borough — one in DUMBO, one in Williamsburg, and one in Marine Park ("hard to imagine that," says Haven) — two of the paper's ideas are in the neighborhood.
As it turns out, neither idea makes a whole lot of sense: 182 Flatbush, where Triangle Sporting Goods was, is "a great location," Haven concedes, but probably not big enough. 1 Hanson Place — not actually in the Slope, but close enough to count — probably wouldn't work either, given its landmarked status. "There are the teller cages and the tables — none of that could be touched."
In fact, none of the Brooklyn Paper's suggestions ended up working for Haven, though you can still vote on any of them in a reader poll on the site. But since we're playing the speculative real estate game: anywhere else in the neighborhood that'd be a great spot for a big glass cube?