Southwest Brooklyn Marine Transfer Station Is Open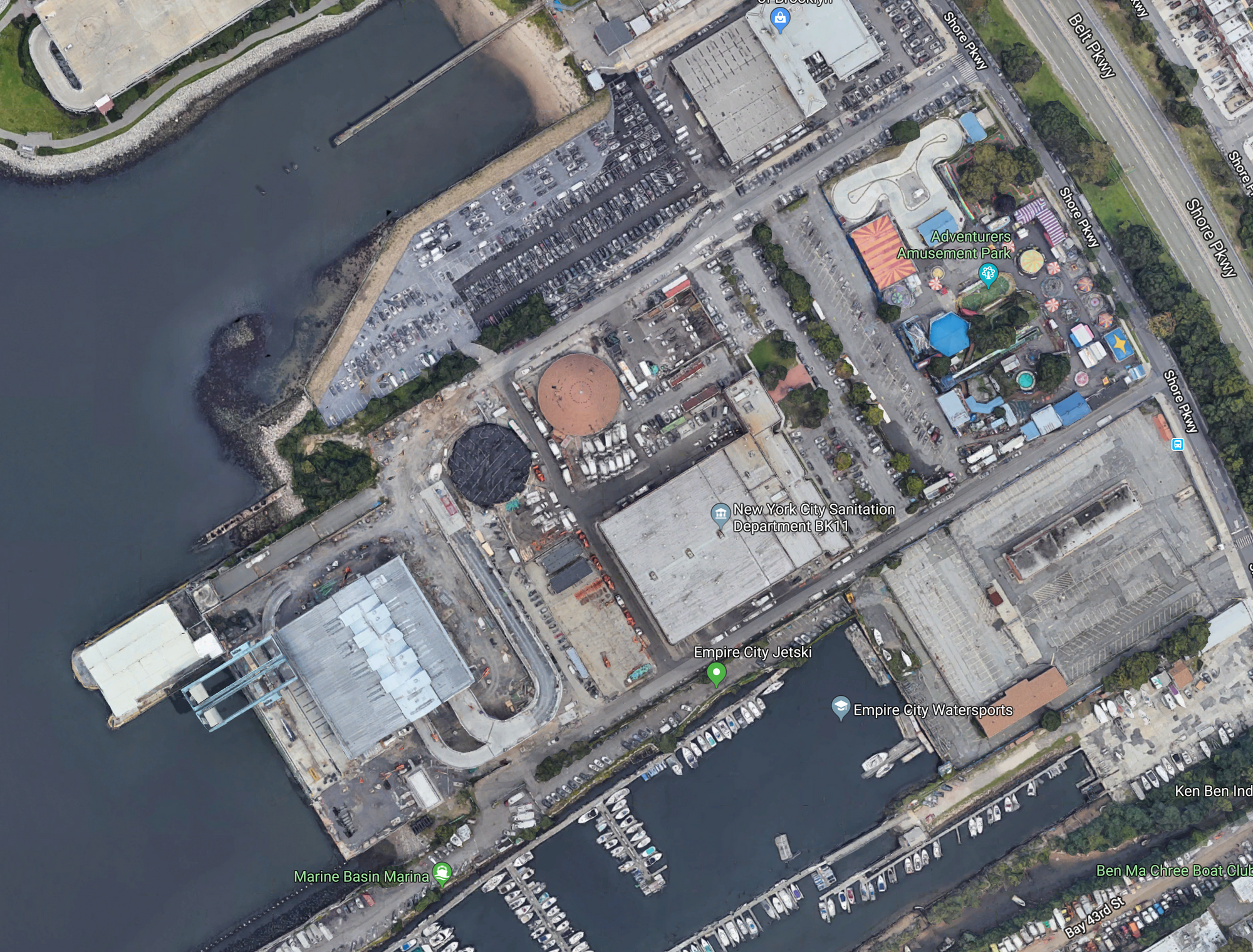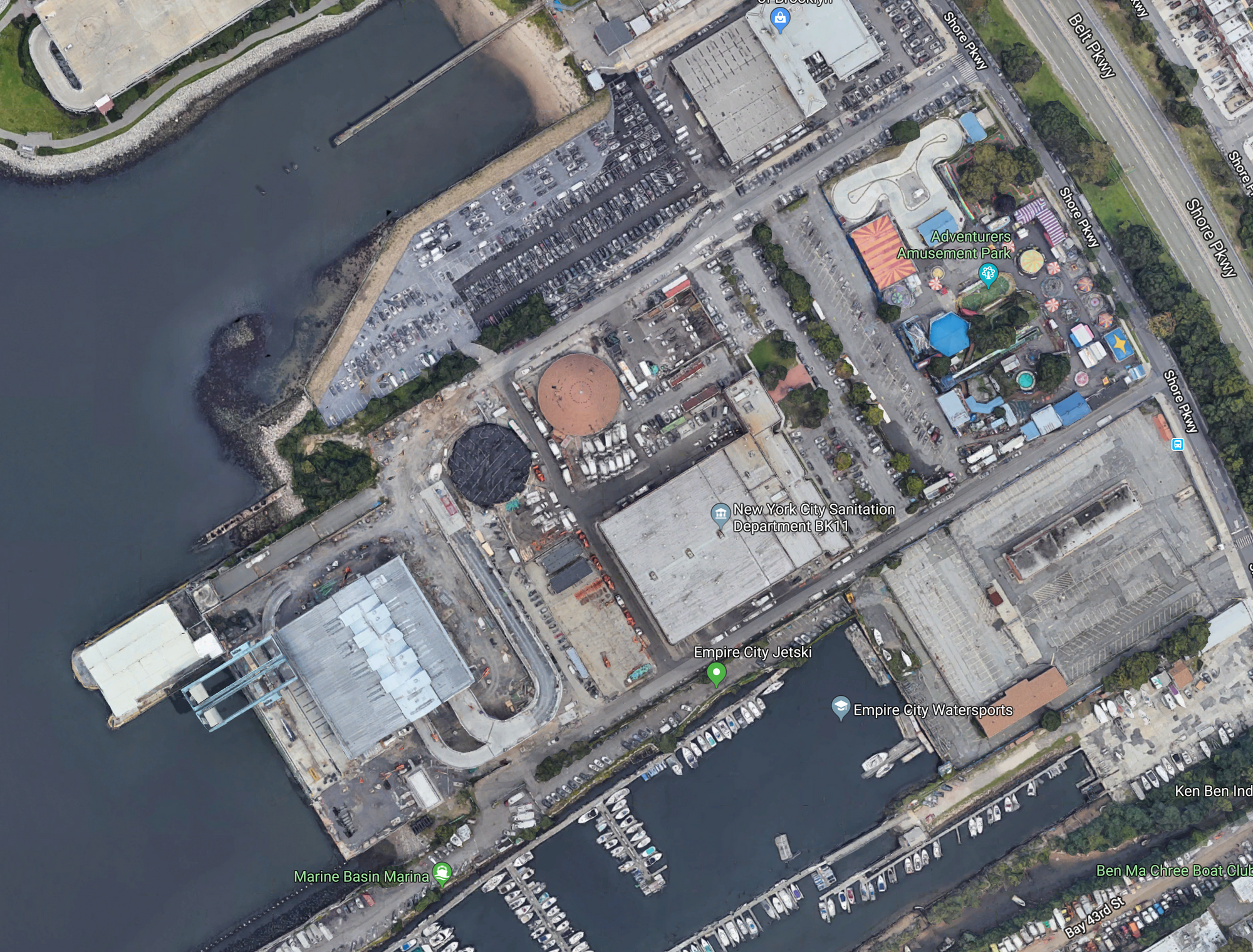 GRAVESEND – Southwest Brooklyn Marine Transfer Station (Southwest MTS) quietly opened on October 1, 2018.
The facility has a capacity to accept 700-900 tons of garbage a day and is now the destination for waste from the surrounding Community Boards 11, 12, 13 and 15. All of it was previously headed to the facilities in Gowanus. From Southwest MTS the waste will travel in covered containers by barge to New Jersey, where it will be put on a train, as is the current practice at Hamilton MTS, which opened in September of 2017 and at 1600 ton daily capacity is twice the size.
Construction of Southwest MTS began in June 2014, and it was not without opposition or controversy.
Part of the City's Solid Waste Management Plan (SWMP), that was approved in 2006, Southwest MTS should reduce truck traffic associated with waste export by more than 60 million miles per year, including more than 5 million miles in and around New York City. It will also reduce greenhouse gas emissions by 34,000 tons annually, the city estimates.
Assemblyman Colton has been a vocal opponent of the Southwest MTS, and its many potential impacts on the safety and health of the community he represents, was not happy with the news:
"Although Mayor De Blasio may have pushed this dangerous project on our community, now we will hold him fully liable for all the negative impacts we had anticipated will occur, I promise that we will continue to fight for its final closure and we will prevail," he said.
"Community has been united for over 12 years in the fight against this dangerous garbage station and under the leadership of Assemblyman Colton we will not stop our efforts to protect the health, the safety and the quality of life of Southern Brooklyn Community," added District Leader Nancy Tong.
NYC Department of Sanitation Director of Communications Belinda Mager  assures that:
"In accordance with NYSDEC, existing soil was analyzed. Soil sampling revealed that there was a limited area found to contain slightly elevated levels of lead -‐ a not uncommon condition on an industrial site in New York City.  The lead-contaminated soil was excavated and removed from the site in December 2015, pursuant to excavation and removal procedures approved by NYSDEC.
"No munitions were found during the dredging that was previously done when the former DSNY facilities operated at this site for four decades, nor were any found during the dredging that was done in 2015. In regards to asbestos, the removal/abatement work was completed in April 2017 in accordance with all required federal, state and city regulations and pursuant to a permit issued by NYCDEP."
Documents related to the Southwest MTS may be found under the "Southwest Brooklyn Converted Marine Transfer Station".  The final facility envisioned by the SWMP is the East 91st Marine Transfer Station in Manhattan, which is slated to open in spring 2019.