Southern Brooklyn's Punk Music Scene Finds A Home In Gerritsen Beach
Walking down the narrow streets of Gerritsen Beach on a Saturday afternoon the stillness and the quiet can put you at ill at ease. Many of the businesses have closed and people have retreated into their living rooms. But one basement on Beacon Court is teeming with life. The approach to the house brings you closer to a muffled sound of drums. Descending into the soundproof basement the music hits you like a brick wall.
The drums are right next to the door when you walk in. The first of two amps are hanging right above the doorway. There is only about six inches between you and the band as you try to find some space on the bench through the clouds of smoke. Some people have found a seat on the floor, others are standing, but everyone is enjoying the music.
The event, a and all-day get-together of seven local punk, alternative, grunge, and rock bands, took place Saturday in the basement of Cody Walker, frontman for the band Alouth.
Alouth has been together since 2011 and has become an important part of the Gerritsen Beach punk scene. Walker, the band's singer and guitarist, describes Alouth as "Brooklyn punk and grunge". The rest of the band is filled out by, Derek Schelberg on guitar and bass, Dan Dirt on drums, and Joe Paris, who has been with the band for only a few years, also on guitar and bass.
https://youtu.be/PFeq7in2IQ4
Although they were the headliners, Alouth came on last. The band revitalized the crowded basement, where the audience's energy seemed to be flagging after hours of rocking out to the jam-packed lineup. Their music was loud and fast, like good punk music should be, and Walker took off his shirt to reveal his many tattoos.
They keep everything short and simple. Songs about growing up, politics, Brooklyn and life in general came one right after the other.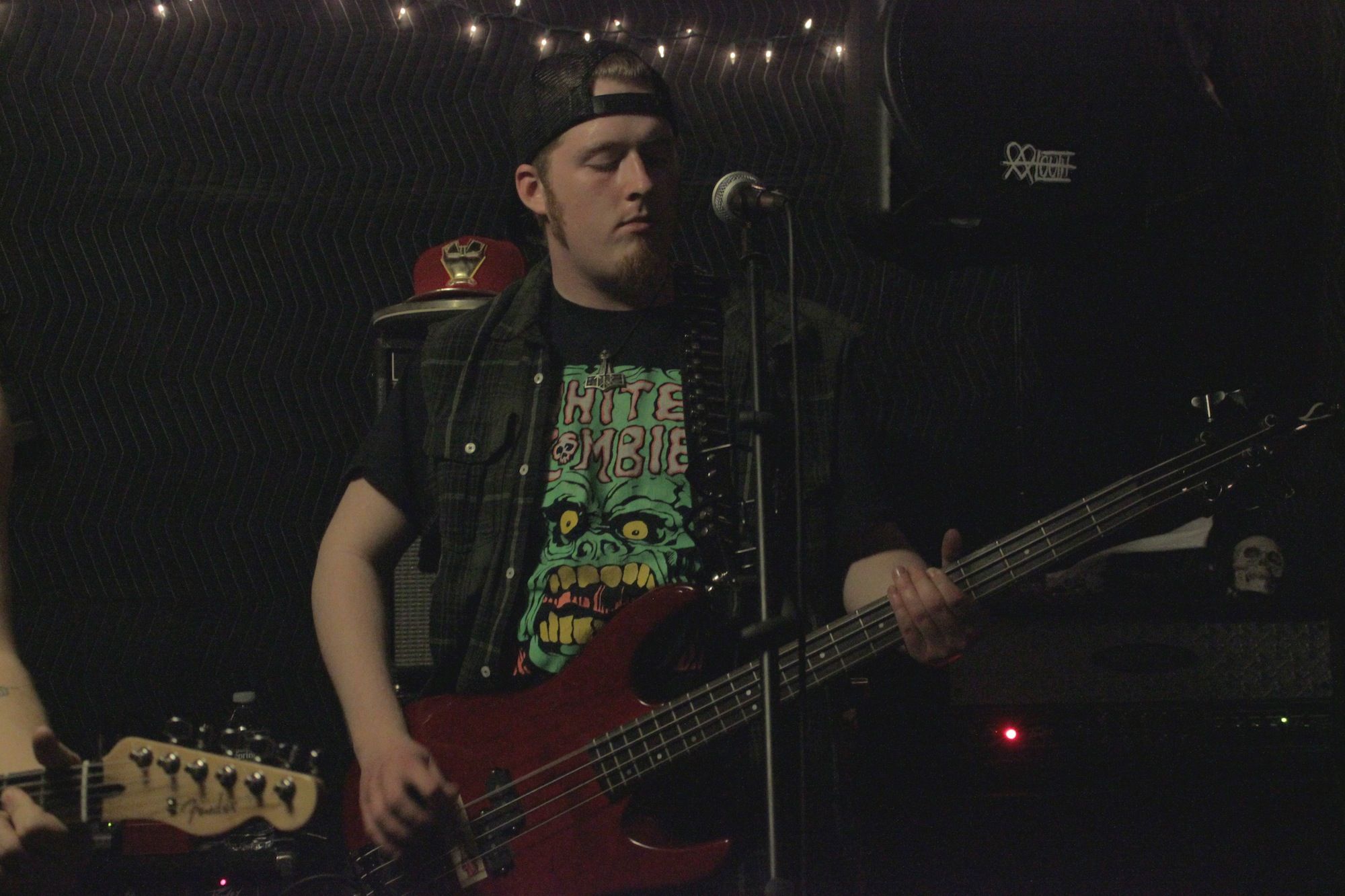 The show came about because of an issue with permits at a popular barbecue joint in Dyker Heights that was scheduled for the same day. So Walker got the bands that were supposed to play to put on the show in his basement.
There will be more shows for music lovers in South Brooklyn coming up, follow Alouth on Twitter for more information on where to catch them.
Here is the rest of lineup, too, to stay on top of some of the other local bands in the area.
Lineup:
RawGrass: Kevin Rawdon and Nick Grasso
Forlorne: Mike Burns, Cody Walker, Nick Grasso
Idlehood: Frank Salas, Alex Romero, Thomas Meyer, Franklin Santiago
Swinging Riot: Pele Uriel, Brandon Rabassa, Ryan Reinhardt
Big Band: Chris D'Alessandro, James D'Alessandro, Pele Uriel (short two members)
Dreak: Mike Burns, Steven Sutherland, Christopher Giorgio