In Southern Brooklyn, "Traffic Violence Is An Epidemic"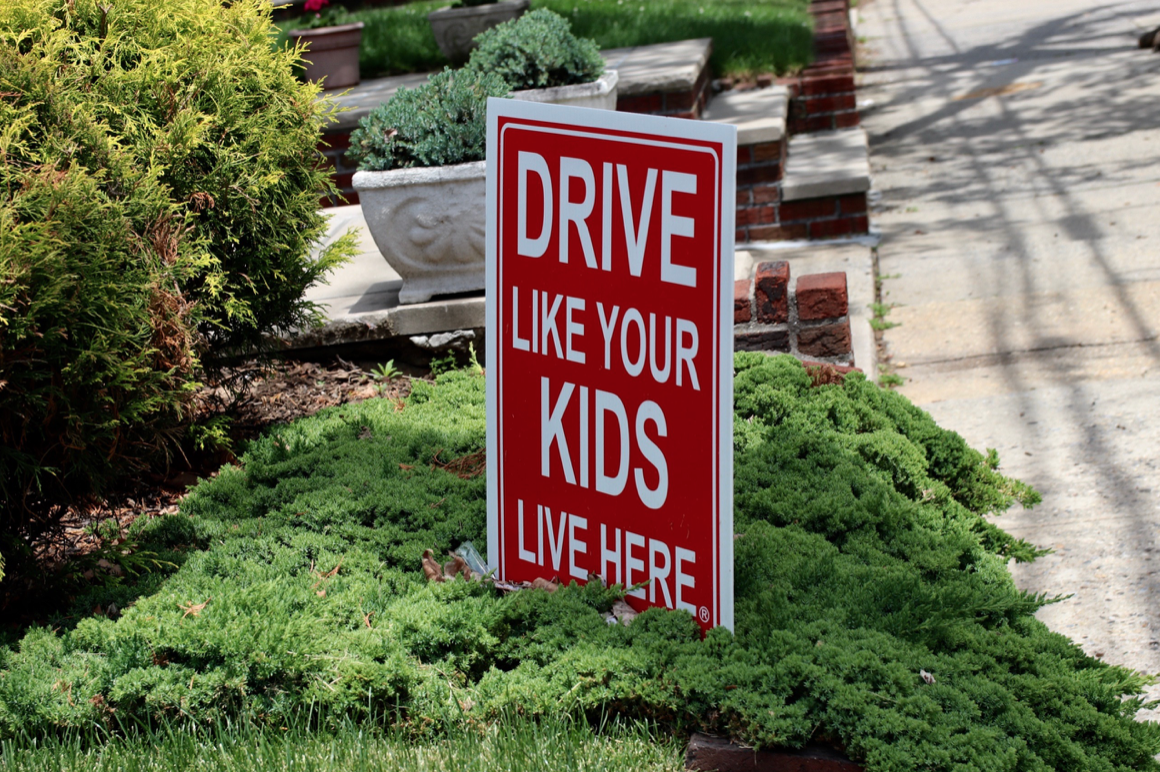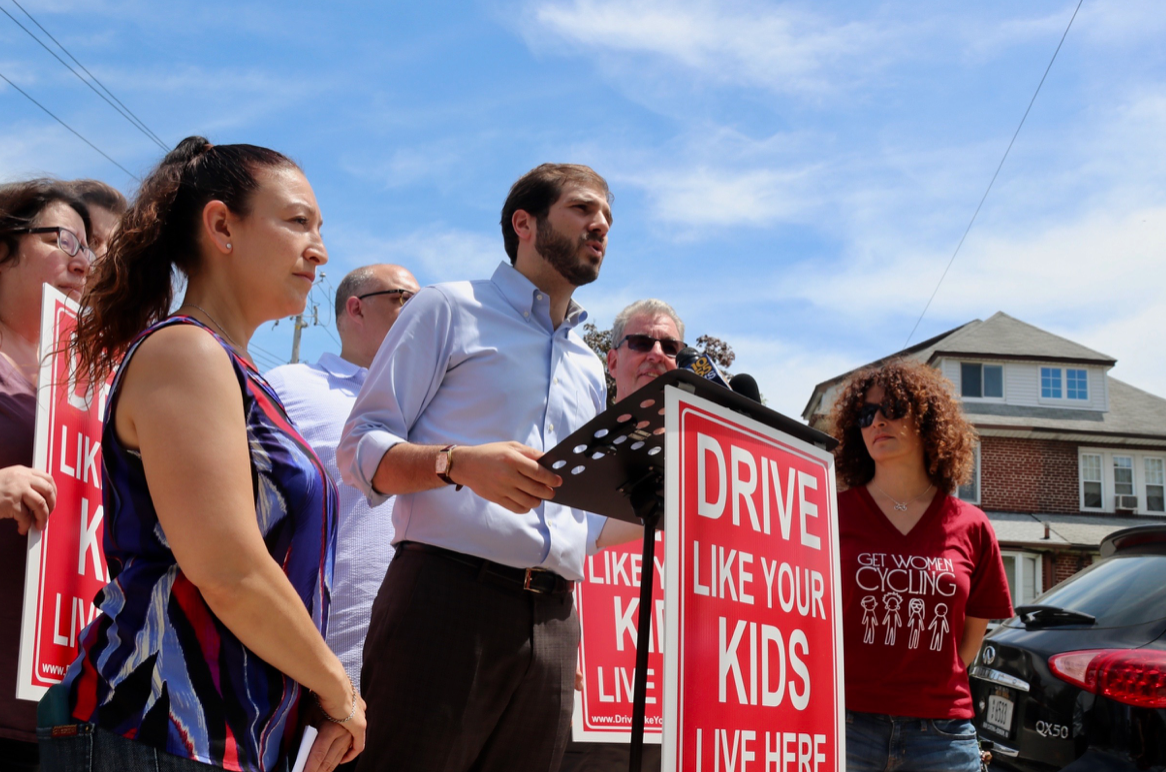 DYKER HEIGHTS – After the vicinity of 10th and 11th Avenues from 65th to 85th Streets saw three car crashes in three hours last weekend, the community is demanding life-saving traffic measures.
"We are urging, pleading, demanding the Department of Transportation (DOT) finish the traffic study they've been working on for years in this neighborhood and do more than just study the traffic problems we have and actually implement the life-saving traffic measures," State Senator Andrew Gounardes said.
The DOT has been conducting a traffic study in the vicinity since February 1, 2019, according to Community Board 10. They expect to conclude the study in two weeks. Just last week, the DOT approved a traffic light on Benson Avenue and Bay 25th Street, where three-year-old Emur Shavkator was hit and killed by a van while on his scooter last month.
"We shouldn't have to wait for a fatality. We shouldn't have to wait for a serious injury. We shouldn't have to wait until someone's car gets hit and gets jumped on into the sidewalk because of the speed at which the cars are moving," Gounardes said. "We shouldn't have to wait for something terrible to happen before we take action."
Just this past Saturday morning, two people were killed after a Nisan Altima sideswiped a car and collided with a pole, setting it on fire in Marine Park near Flatbush Ave. and Avenue V. The NYPD says the driver was speeding in his Nissan Altima and was disobeying traffic laws. The bodies of the victims (the driver and his passenger) were so badly burned, they have not been identified. According to Gounardes, the "force of the impact from the speeding car caused it to explode. If you look at the picture we saw, it's like a chunk of charred metal."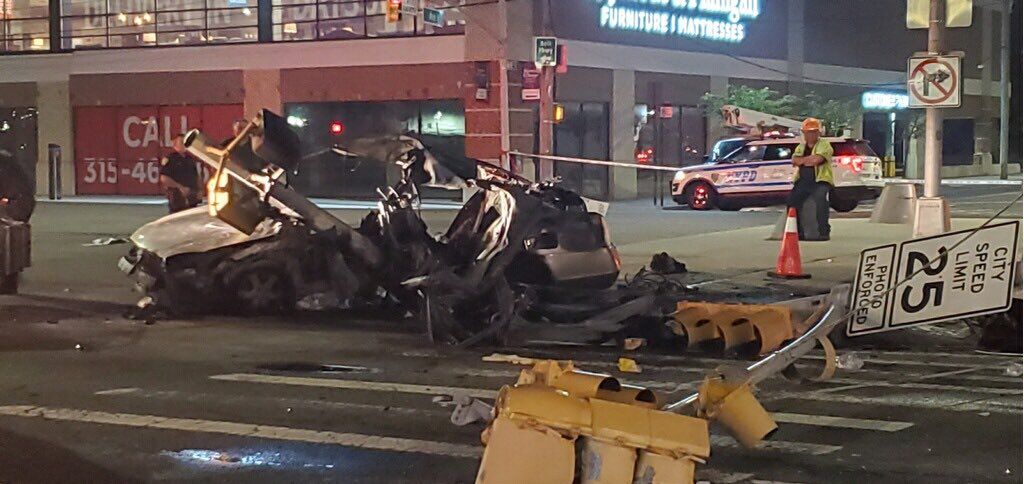 "We are asking for the DOT to take every single measure in the toolbox possible in order to keep our streets safe. It's not enough to put some marking on the street. We need more stop signs. We need more stop lights," Gounardes said. He also mentioned the need for daylighting intersections, an approach that "clear sight lines between pedestrian crossings and oncoming cars, usually by creating no-parking zones at the curbs in front of crosswalks at that intersection."
Council Member Justin Brannan echoed Gounardes' sentiments and said Southern Brooklyn has been "absolutely ignored when it comes to traffic safety improvements for far too long."
"This is not brain surgery," Brannan said. "I don't know how many studies need to be conducted to know that something's got to be done."
He said that whatever needs to be done, needs to be done the right away; taking the holistic approach. Because it is not just a matter of fixing the first two blocks. "It's taking a look at the entire corridor. Look at the many intersections we have here that are just begging for stop lights, stop signs, or speed bumps."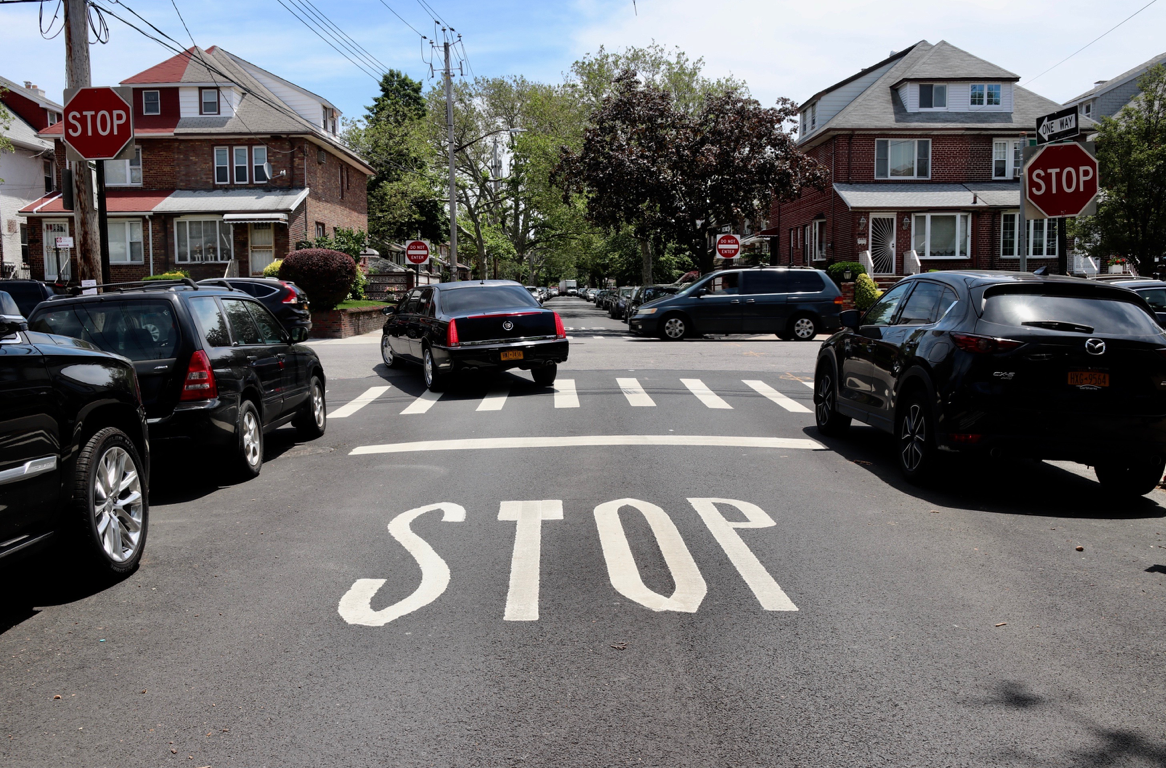 As if to prove their point, several cars were seen speeding on the street during the press conference. Many cars that were attempting to make turns didn't even have their signals on.
"We're asking the DOT to stop looking into it and start taking action," Brannan said.
"Study time is over. We don't need a study. Stand here for a day and you'll know something got to be done."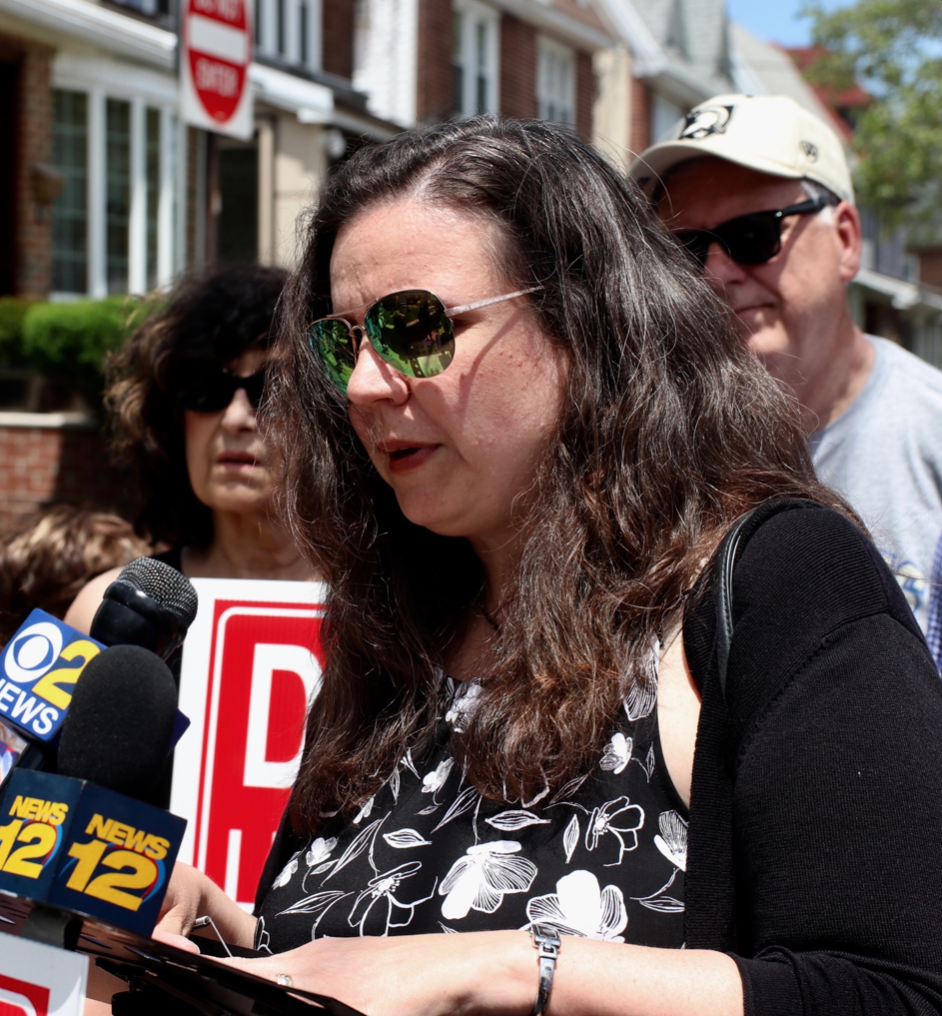 Community Board 10 District Manager Josephine Beckmann offered some perspective on the vicinity of 10th/11th Avenues from 65th to 86th. According to Beckmann, on 10th avenue, there are nine intersections from 65th to 86th street with no traffic control devices. In the same area, there are only three intersections with daylighting.
On 11th avenue, there are 12 intersections without any traffic control devices and just two locations with daylighting.
"We need a comprehensive plan and we need it now," Beckmann said. "We hear residents who feel it's the wild west out here. Between the crashes and the reckless disregard of the rules of the road, this is truly unacceptable."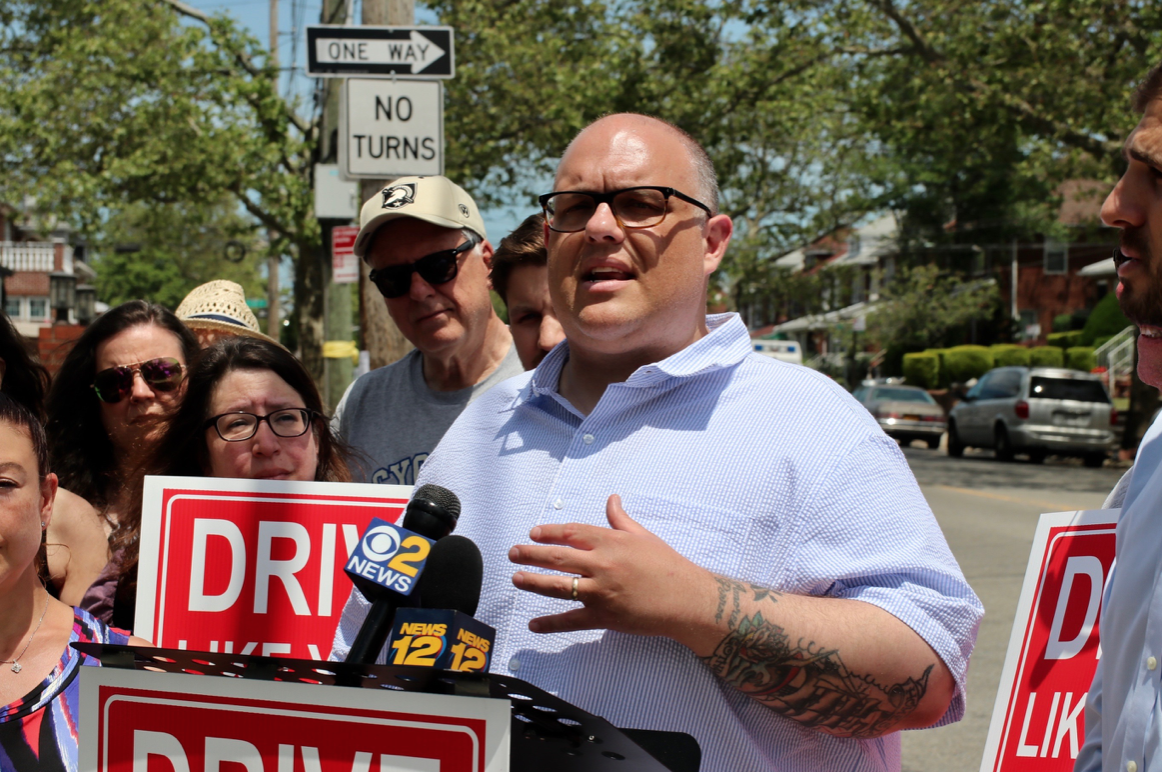 Community activist Denise Cangemi was also in attendance and said a few words.
"There is overwhelming data that reflects the need for a better traffic solution in this neighborhood. Additionally, there has been well-noted support from years from people who walk, drive, and watch their children play in this community," Cangemi said. "As a result, people are becoming badly injured. It's not safe to stand or cross on a corner for a pedestrian. hearing the frequent sounds of automobiles colliding is a reminder how those who can do something about this issue aren't doing anything at all."
The executive director of Get Women Cycling Angela Azzolino, who is also a member of Gounardes' Pedestrian Safety Task Force, spoke about the importance of street safety for cyclists.
"As an NYC bicyclist, it is no safer for anyone who is not contained in a metal vehicle, bus, or subway. We are all vulnerable," Azzolino said. "I am here today to represent the more vulnerable people out here on the streets. Speeding is an incredible danger and it's probably in areas like this where there is hardly any bottleneck, where drivers feel relief and sense of freedom and hence cause the speeding."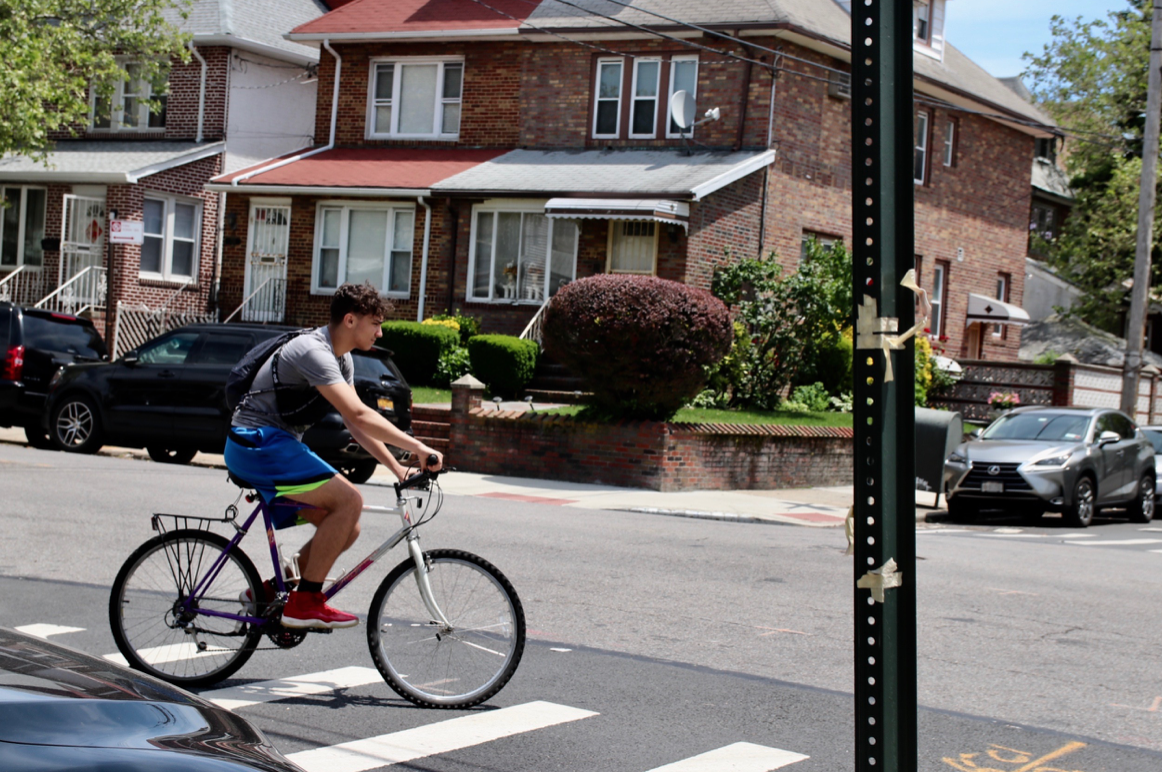 But despite her statement, cyclists and bikes were brought up in the conversation about car crashes when community members were asking questions. One woman asked, "The other night, there was a meeting regarding putting bike lanes on 10th and 11th Avenues. With all that's going on, with all the accidents, do u think it's wise right now to do that?"
Gounardes responded with, "Do I think it's wise to put bike lanes on the avenues? Well, studies show bike lanes actually help slow down speeding traffic because cyclists already have a right to be on the road. They're already using the roadway. When drivers see the lines and when they see people on the street, that forces them to change their driving behavior."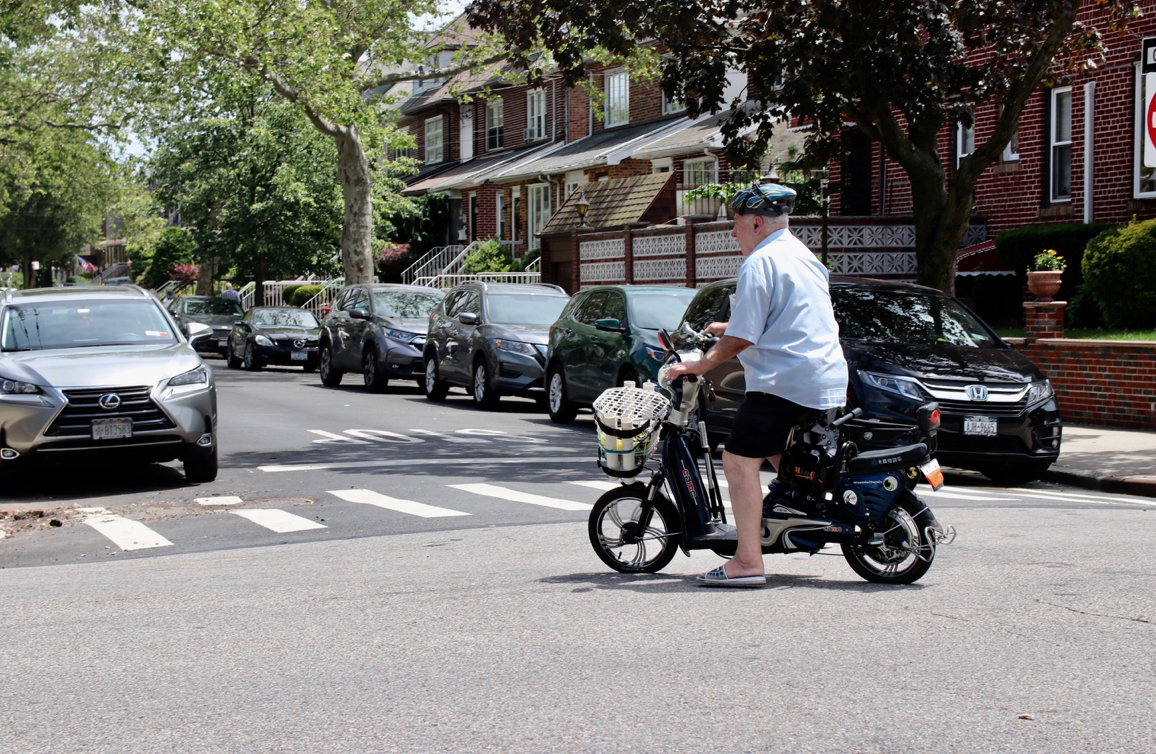 A woman then asked what the rules of a cyclist are. "Are they supposed to be stopping at red lights? Stop signs? Well, I don't see that happening either. I think it's a combination of people's irresponsibilities that bring all these accidents."
Gounardes agreed and said that is one of the things that is spoken about in his Pedestrian Safety Task Force: enforcement, advocacy, legislation, and education.
"However, the ultimate overriding thing is when you're driving a car, you are driving a three-ton vehicle that has the ability to take someone's life," Gounardes said. "Driving is a privilege; it's not a right. We all bear a special responsibly when we're on the roadways because we have that ability to kill someone with our vehicles."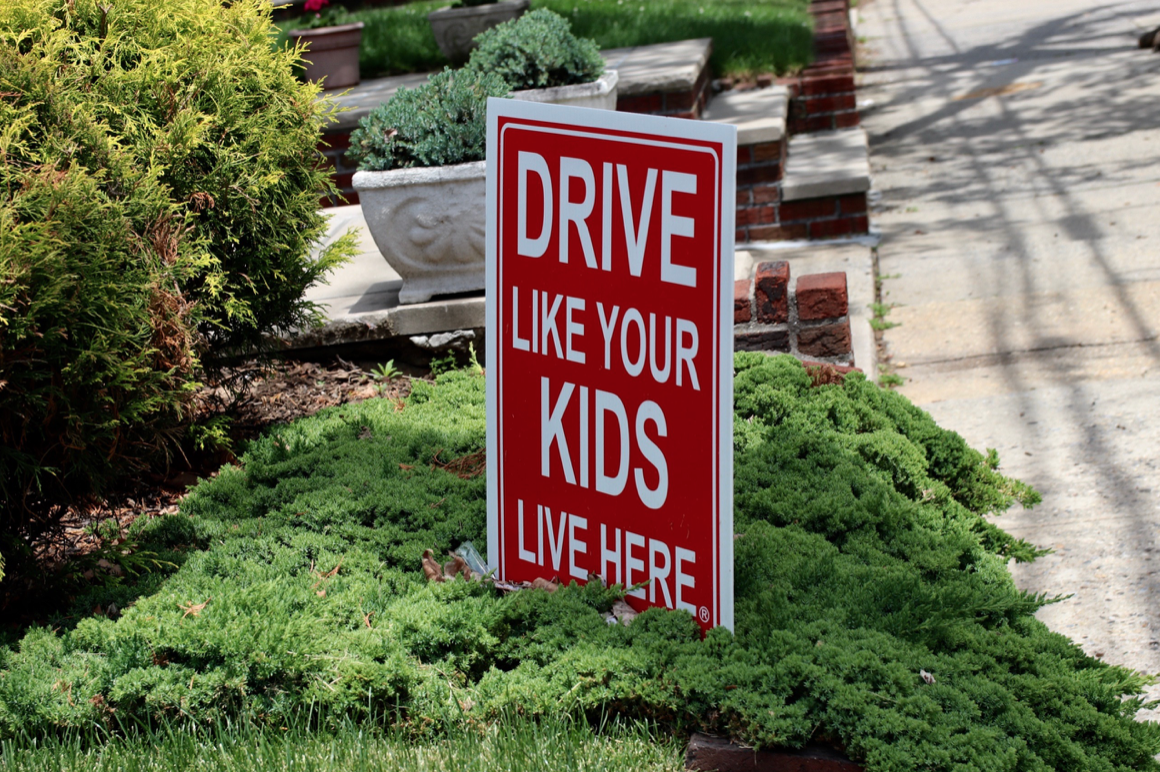 The woman then said cyclists aren't wearing helmets and are riding their bikes on the sidewalks.
"We have people riding electronic bikes with no helmets, with no safety measures, causing cars to swerve and cause an accident," the community member said. "When you have motorists reducing their speed down to 20 miles an hour, even though a car is heavy, you cannot avoid a bicyclist or a child who runs across the street with a phone in their hand."
In the end, some community members held a sign that said, "Drive Like Your Kids Live Here."
"You would feel awful if you were the one who caused an accident or crash in which your own child is the victim," Gounardes said. "That's the mentality we need to be spreading and communicating to every single driver across Southern Brooklyn."