Southern Brooklyn SD27, Covid, Coney, Foreclosures, and more
Lots of little news this Earth week, from garbage container pilots and bike lane sweeping, to new rides at Coney Island, new ball fields, and more.
Lots of little news this Earth week, from garbage container pilots and bike lane sweeping, to new rides at Coney Island, new ball fields, and more.
Last week I spoke to Iwen Chu, who is almost certain to represent the newly drawn Senate District 27 that is tucked in between Sen. Andrew Gounardes's waterfront on the west and Sen. Simcha Felder's core voters in Borough Park on the east.
Iwen Chu was born in Taiwan and worked as a TV journalist before she came to New York when she was 27 to study sociology at Brooklyn College, a CUNY school. She then worked for the Chinese papers in the city, reporting on the very same communities she later came to help by working for Assemblymember Peter Abbate as his chief of staff for the last 10 years. She went by Irene.
Now, she's running to represent most of Brooklyn's Asian community in the Senate. "One thing I can do to make them proud is listing my Chinese name up there. They can see there is  a Chinese state senator."
The district, tucked in between redrawn SD22 (Sen. Andrew Gounardes) and SD26 (Sen. Simcha Felder) is 46% Asian, 30% White, and 18% Hispanic, and voters in the new district voted 67% for President Biden in 2020. Chu is running along the generally progressive lines of New York Democrats that favor the interests of her large immigrant community, that increasingly votes. When she announced her run back in February, no one else did. She is running unopposed in the primary, with just about every politician representing Brooklyn lending her their support.
That sets up high expectations, but Ms. Chu is a formidable candidate. She speaks Taiwanese, Cantonese, and Mandarin, in addition to English, and knows both, the community as well as how Albany works. And she has lived the immigrant experience in this city - arriving not fluent in English, struggling to navigate and make sense of life in the city that is busy, impatient and so expensive. And in many ways more backward than Taiwan.
Ms. Chu supports universal healthcare and childcare, building more affordable housing, especially for seniors, expanding gifted and talented programs, making property taxes more manageable, and extending support for the restaurant industry.  Read the full story.
---
Hunger:  
Many of the food pantries serving elderly and low-income immigrants that were set up during the pandemic through grants or local donations, not city funding are closing because of the lack of money, shortage of volunteers, and an increase in food prices, reports Documented. But the demand is still there, they found, just access is getting harder and the remaining pantries are struggling to serve all those in need.
"The increase of demand is consistent with the inquiries made to 311, where individuals called asking for locations where they could get food resources. In Q1 of 2022, the inquiries were double the number of calls made during the same period last year.
"The Chinese-American Planning Council Brooklyn Community Services, which runs a pantry that serves 800 to 1000 families monthly in Brooklyn, held an event on April 1st in Sunset Park where over 500 people attended. However, CPC only had 300 packages of food available."
---
Coney Island:
Luna Park in Coney Island announced two new rides opening this summer.  A roller coaster called Tony's Express and a log flume ride called Leti's Treasure will be intertwined and play homage to Coney Island's historic Switchback Railway and The Chutes. The illuminated station house, archways, and tracks hope to reestablish Luna Park as "The Electric Eden," owners inform.
Luna Park will also unveil the 50-foot custom Sky Chaser Ropes Course and pedestrian plazas as part of its 2022 expansion. The park is developing 5 acres along the Coney Island Boardwalk and Surf Avenue.
And later in May, Music of Curiosities will be back as well. Tickets on sale now.
---
COVID:
The city will likely raise its Covid level from Green to Yellow shortly, as almost all boroughs are reporting 200 cases per 100,000 residents, and hospitalization rates start trending up. Epidemiologists say that the real numbers of cases are likely much higher, but so far politicians are reluctant to introduce any new restrictions.
In a setting where no one else is wearing a mask, in order for yours to be meaningful, it needs to be a well-fitting high-quality mask (N95, KN95). And of all the transport modes - "I would say buses are probably the riskiest, then trains and then planes, in order of highest to lowest," Linsey Marr of Virginia Tech, an expert in airborne transmission of viruses told NYT.
A new report looks at the impact Covid has had on children, and it turns out that in NYC almost 9,000 children - one of every 200 kids - have lost a family member to COVID, and the number is more than double for Black and Hispanic children. Service providers are struggling to keep up with the demand for mental health support from children, experts say, and families are suffering. More here.
---
More Local Politics:
Park Slope Councilwoman Shahana Hanif wants to have NYPD Deputy Commissioner John Miller investigated, and has submitted a letter to Manhattan DA Alvin Bragg.
"John Miller committed perjury and he must be held to account. To tell a Muslim New Yorker that the well-documented surveillance of our community didn't happen is so absurd it is almost hard to believe it happened," Hanif said in a statement. "New Yorkers elected this Council to hold our public institutions, like the NYPD, accountable, and when John Miller lied he undermined the Council's critical oversight function. I don't take this perjury referral lightly, but New Yorkers deserve accountability."
Former Congressman Max Rose is running in his newly redrawn District 11, which includes Park Slope, and announced this week he was endorsed by both, former Park Slope councilmember and current NYC Treasurer Brad Lander and Assemblymember Robert Carroll.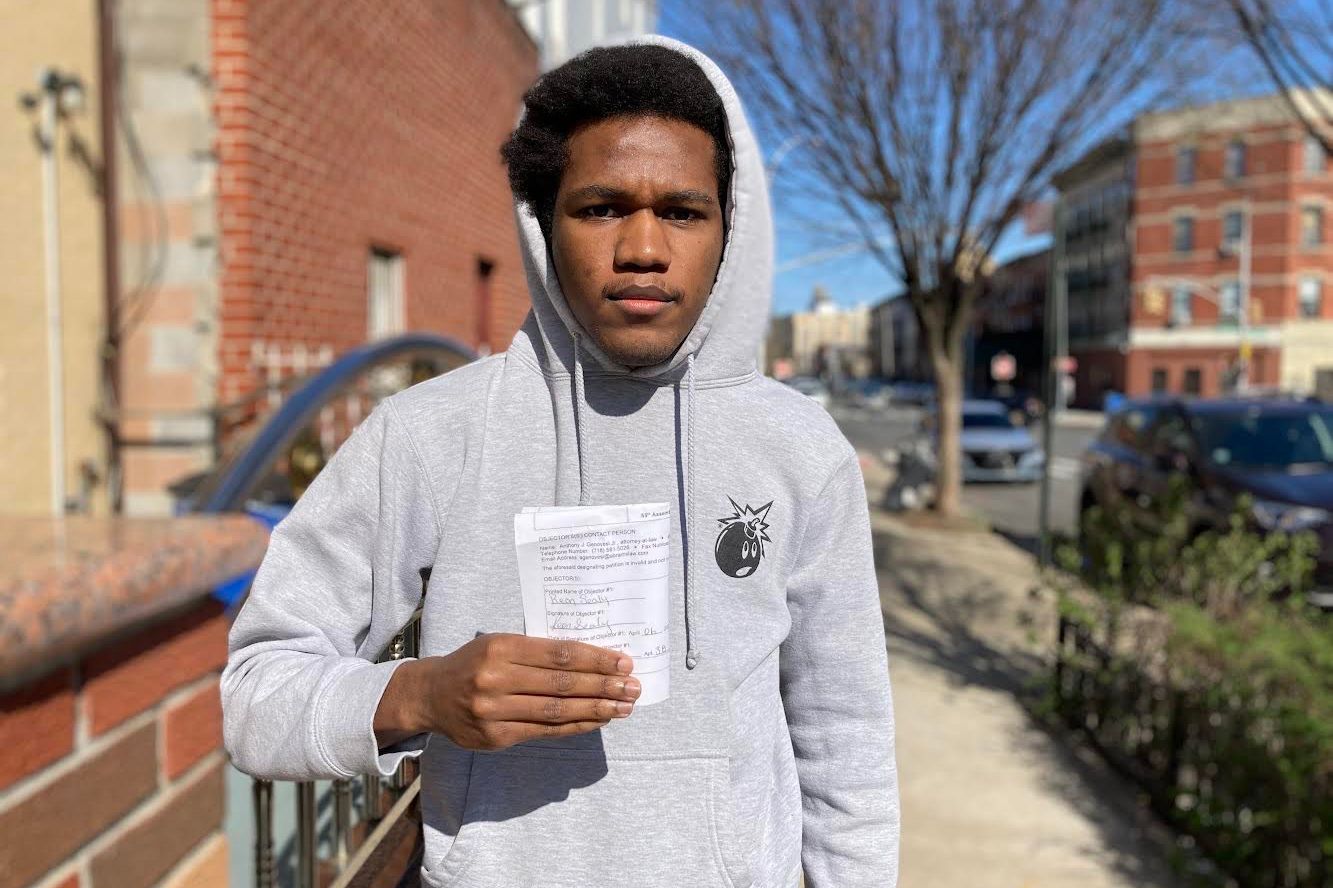 ---
Parks:
Parks Commissioner Sue Donoghue announced the official completion of the renovation of the Red Hook Ball Fields 5 through 8, which have been undergoing an $18.2 million remediation of contaminants left by the former Columbia smelting plant. They are now covered with synthetic turf for a variety of sports, there are new dugouts, rain gardens, ADA compliant ramps, and plantings to beautify this area. The fields opened to the public in December. Ball field 9 and soccer field 2 are expected to open this summer, she said yesterday.
---
Housing:
Last week, the staff of the Rent Guidelines Board, which governs rent levels for more than one million rent-stabilized tenants, recommended rent increases between 2.7% and 4.5% for one-year leases and 4.3% to 9% for two-year leases. The Board will vote on this in June. Columnist Ross Barkan writes that Mayor Adams, a landlord himself, is likely to do whatever the city's landlords ask of him, and that time is running out for tenant activists to do anything about it.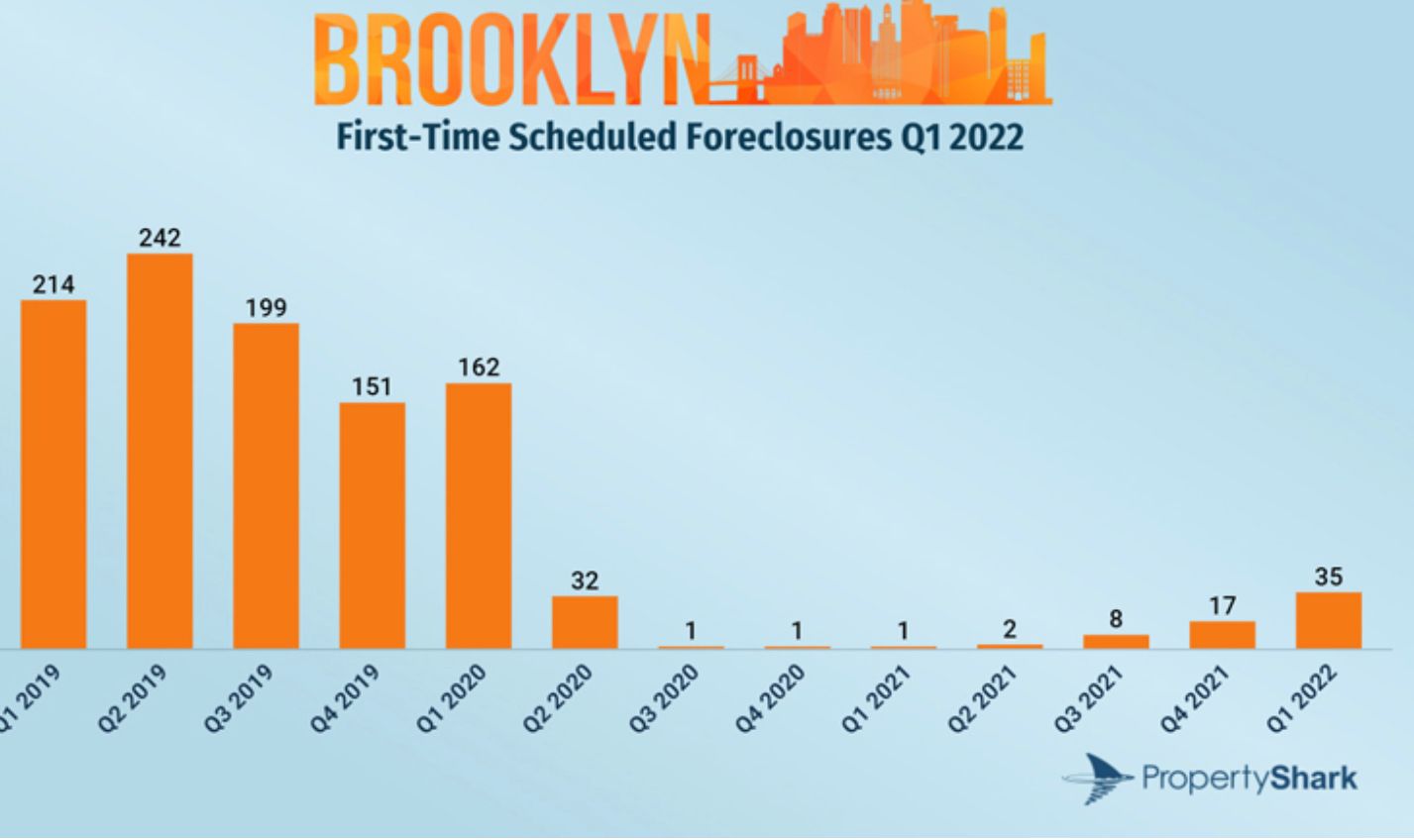 A report by Property Shark looked into foreclosures and lis pendens (legal notices that mark the beginning of the foreclosure process) trends since the moratorium on foreclosures and evictions was lifted in January and have some alarming news for Brooklyn, and southern Brooklyn in particular.
Of the 87 first-time residential foreclosures in the first three months of this year, 35 or 40% of the city's total were in Brooklyn, in fact, one-fifth of these foreclosures were concentrated in just one zip: 11234, which includes Canarsie, Flatlands, Marine Park, Mill Basin and Bergen Beach. Brooklyn also totals 530 lis pendens filings, the highest figure among the five boroughs.
---
Sanitation:
It's Earth Week, and lots of news along with the announcement of a new Sanitation Commissioner, Jessica Tisch.
Then a few hours late the announcement that alternate side parking will be fully restored beginning July 5, 2022. In addition, the $11 million funding plan in the next fiscal year's budget (starts July 1), includes year-round cleaning of the protected bike lanes.
Lest we get too excited, "DSNY will begin piloting sweeping operations this summer using a fleet of 10 Micromobility Operations Machines" and plan to have several dozen of these units in two different sizes by the end of next year.
Clean Curbs pilot was announced yesterday, and involves the - who would have thought it was possible! - storage of trash in containers, and no, not giant ones, just like the ones we have all over Brooklyn by many a privately owned residence.
The city is piloting it across all boroughs to contain the black bags of garbage that spill across our sidewalks twice weekly and for days during storms. The city is spending $1.3 million on the pilot working with BIDs across the city. Commissioner Tisch promised to announce more containerization projects in the months ahead.
Composting in Parks has been hampered by a technicality that may change, according to Crain's. "Each week composting programs in the city divert more than 50,000 pounds of food scraps from landfills," the outlet reports, "work that would not be possible without organizations that partner with the city in parks on community compost projects." But they need to get permission to operate there from the state Legislature. Assemblyman Harvey Epstein and Sen. Brian Kavanagh have introduced a bill to officially designate composting an appropriate use of parkland.
---
Weed: The city expects the adult-use cannabis industry to generate nearly $1.3 billion in sales in its first year and support between 19,000 and 24,000 jobs within three years, good for economic recovery. Mayor Adams announced yesterday he is proposing devoting $4.8 million in next year's budget to fund a community outreach effort and technical assistance for businesses navigating the licensing process, focusing on the communities most impacted by the 'war on drugs.' That should include much of central and eastern Brooklyn.
---
History:
Voices of Lefferts, a volunteer community history project needs your help. They are raising $7,500 on GoFundme, as this year, "for the first time, we received no grant funding, largely due to higher need across the city and country," they write. It's a great cause, that builds the skills within the community to "preserve the past, articulate the present, and collectively imagine the future of our neighborhood."  
Pratt Institute: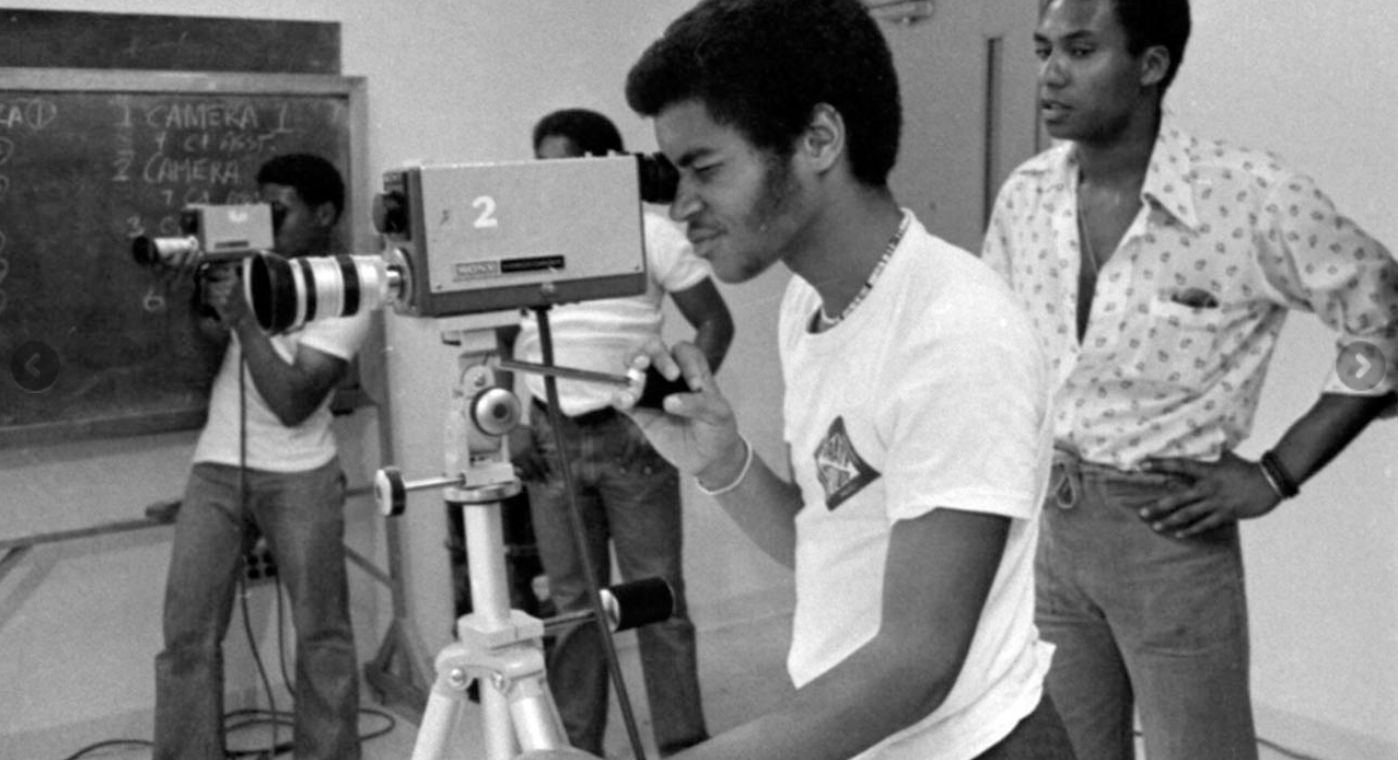 Selected photos of A Hidden History of Pratt's Summer Youth Programs, will be exhibited at 7 storefronts along Myrtle Ave until May 1, 2022. The opening celebration will be tomorrow, April 22, 6-8 pm at the Myrtle Plaza. There are lots of other great events taking place at the Pratt Institute, including showcases of student work.
---
Want to know what new businesses are coming to Brooklyn Heights?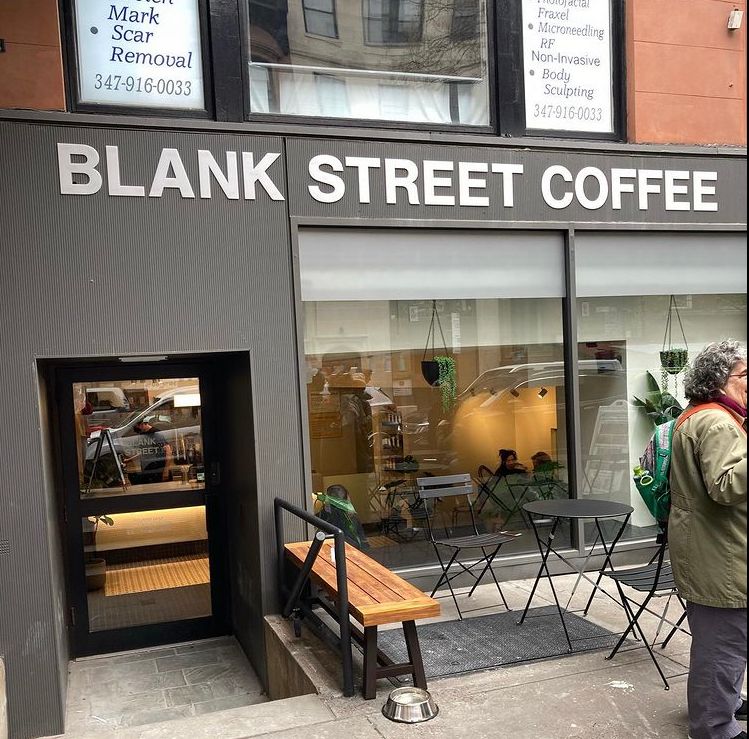 Follow @montaguebid on Instagram and you won't miss any.
---
Check out Go Green Brooklyn for some community events happening in the coming weeks - from building birdhouses, to community gardens, and spring cleanups.
And since school is out this week, check out the Wyckoff House Museum for a special Earth Day Farm Volunteering Day! Volunteering will take place in two shifts: 12-2 pm - Processing food scraps and compost & 2-4 pm - General spring garden clean up.
Finally, a short ferry ride away Governor's Island is also hosting a cleanup this Saturday. More community cleanups across Brooklyn will be taking place next weekend.
See you around!