Southern Brooklyn Real Estate Roundup: Summer Showers
While this morning began as a wet one, it's cleared up to become as picturesque as summer can be. That's a bit like hunting for the right apartment. However, with BKLYNER's tips, you can cut right to the calm after the storm.
350 Ocean Parkway #5E (Sponsored)
Available: Now
Price: $649,000
Size: 2 bedroom/1.5 bathroom
Details: Check out this gorgeous and spacious 2 bedroom, 1.5 bathroom in Kensington. This gem, which is within walking distance to Prospect Park, is on a high floor and includes a terrace as well as plenty of closet space. Be sure to visit the open house on Sunday, Aug 6th from 1-3pm.
Contact: Jason Nadeau of District Realty Team at NYLS, (646) 653-4977 and jnadeau@nylivingsolutions.com
415 Albermarle Road #3D
Price: $1,725/month
Size: 1 bedroom/1 bathroom
Details: This Kensington one bedroom will provide you shelter from the storm of surging rents. With an eat-in kitchen, live-in super, in-building laundry, and more, this is the hyphenate-laden deal of your dreams.
Contact: Joel Scharf LREB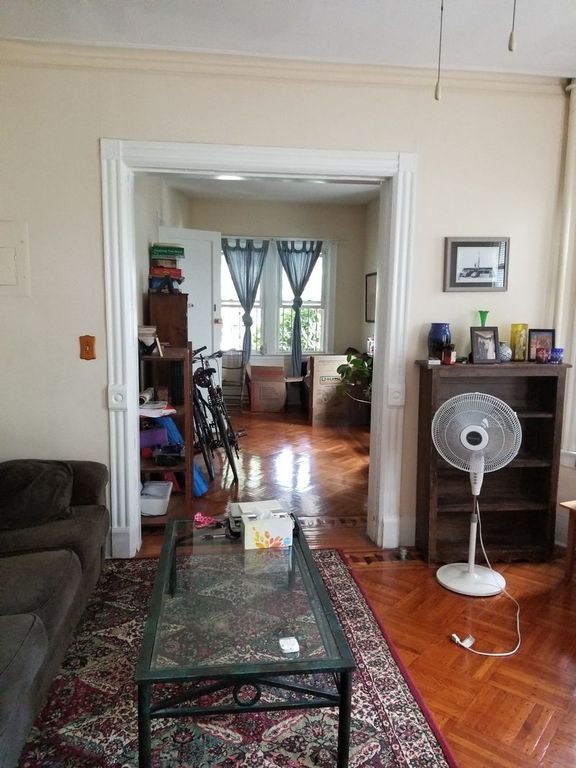 254 Marlborough Road #1
Price: $1,800/month
Size: 1 bedroom/1 bathroom
Details: Sidle up to this one bedroom in one of Ditmas Park's gorgeous Victorian dream homes. This pad will keep you cozier than Conway Twitty's cover of "A Rainy Night In Georgia." With an eat-in kitchen and plenty of closet space, why would you ever leave?
Contact: Lions Share Inc., (516) 790-9023
472 41st Street #2B
Price: $1,650/month
Size: 1 bedroom/1 bathroom
Details: If you're looking for something sunnier, might we suggest Sunset Park? Despite a name that implies nightfall, you will feel like morning has broken when you set foot in this gorgeous one bedroom that comes with a walk-in closet.
Contact: Art Cantu of EXR, (718) 938-3543
Avenue P
Price: $2,200/month
Size: 3 bedroom/2 bathroom
Details: It's gonna take a lot to drag me away from this three bedroom, where I'd bless the rains down in Bensonhurst. With hardwood floors throughout and great finishing touches, this pad rises above its competition the way Kilimanjaro rises like Olympus above the Serengeti.
Contact: Rosalie DiPietro of DiTommaso Real Estate,  (718) 614-1641
464 Neptune Avenue #13
Price: $2,600/month
Size: 2 bedroom/1 bathroom
Details: This dream home will leave you so sunny, raindrops could keep falling on your head and you will feel like there is no rain. Alternatively, you'll be like a fool in the rain. Either way, this Coney Island flat, with its exposed brick and jacuzzi, is cooler than Purple Rain.
Contact: G Meskhishvili of Elite Connect Real Estate, (347) 570-7979
If you know of a great place available for rent or sale, or are a broker representing a property you want included, fill out our real estate contact form here. Listings must be received by 6pm on Thursday for inclusion on Friday. For more information, call our Director of Sales and Marketing Dina Rabiner at 646-228-4151.