Southern Brooklyn Civic Blizzard Bash To Go Forward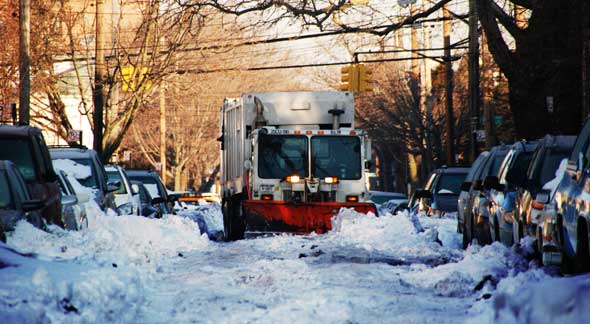 Just a reminder: The Manhattan Beach Community Group, in collaboration with several other Southern Brooklyn civic associations, will be hosting a town hall meeting  tomorrow at 8 p.m. at P.S. 195 (131 Irwin Street). The group is bringing together residents, local politicians and representatives from several relevant agencies to discuss the problems Southern Brooklyn faced during the December 26 blizzard, and seeking solutions to ensure that our area will not be neglected in the future.
Though most residential neighborhoods across all five boroughs faced challenges, Sheepshead Bay and Southern Brooklyn communities were hit the hardest and left for the longest. This meeting, open to the public, is your opportunity to be heard by local authorities. Residents will be permitted to make statements about their experiences.
Also, the Brooklyn Delegation of City Council meetings will be holding a hearing earlier in the day at Brooklyn Borough Hall. Residents can provide feedback on the city's management of the blizzard. It is one of six public borough-based hearings over the next two weeks. The meeting kicks off at 6 p.m. at 209 Joralemon Street at Court Street.
The second – and last – Brooklyn-based City Council meeting on the blizzard will be hosted in Southern Brooklyn, at I.S. 278 (Marine Park Junior High School) at 1925 Stuart Street.